The O'Hare Modernization Program (OMP) is one of the largest construction projects in the country at one of the world's busiest airports. The airport currently has intersecting runways, which will be modernized to parallel runways, and in return reduce flight delays and increase capacity. However, the new runway, which is set to open on October 17, is not being welcomed by area residents. We find out why from Bo Zou, Assistant Professor in the Department of Civil and Materials Engineering at UIC, Jon Hilkevitch, Chicago Tribune transportation reporter, and Jac Charlier, facilitator for FAiR Allocation in Runways.
We spoke with Congressman Mike Quigley, who has spent the past several months examining ways to alleviate the noise impact resulting from the new runways opening this week. He has called out to the Federal Aviation Administration (FAA) and the Chicago Department of Aviation (CDA) on behalf of the district he represents, which includes the North Side and suburbs near the airport, to consider lowering the 65 Day-Night Average Sound Level (DNL) metric used to measure noise effects on individuals due to aviation activities.
"The O'Hare Modernization Program will increase safety, expand operations and improve efficiency at this vital economic engine," said Rep. Quigley in a news release. "But vibrant neighborhoods and stable property values need not be sacrificed in the process."
Rep. Quigley believes the OMP will be good economic drive for the region. Still, his concern right now is the quality of life for his constituents.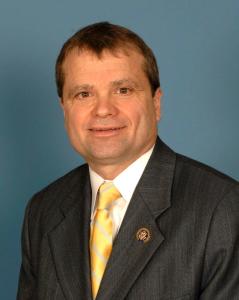 You sent letters to both the FAA and the CDA about the increase in aircraft noise. Did you receive a response?
No, not yet. As for the letter sent to the FAA about the 65 Day-Night Average Sound Level (DNL), we didn't expect a response. We understand the metric system is under review. That letter was sent as a way to encourage them to lower that level.
The runway is happening; it opens on Thursday, Oct. 17. What do you and the residents want, and what are you expecting?
There needs to be a balance. A robust expansion doesn't have to be exclusive. I've always supported the expansion. The modernization will bring another $18 billion in economic activity. It's going to improve the flow of traffic, reduce congestion.
However, it doesn't make since at night that a big percentage of flights will be on one runway. We want to try and spread that burden out a little bit. Unless we reduce the decibel level, it's going to put pressure on the public. And if we can reduce that level, that would be a major victory.
Many residents believe their property values will decrease. Is this true?
It's hard to speculate. I'm not sure how this will play out because there are other issues that play a part. My concern right now is how it will affect their [residents] quality of life.
Interview has been condensed and edited.
---
View an image of O'Hare's future runway layout below. Click image to view larger version.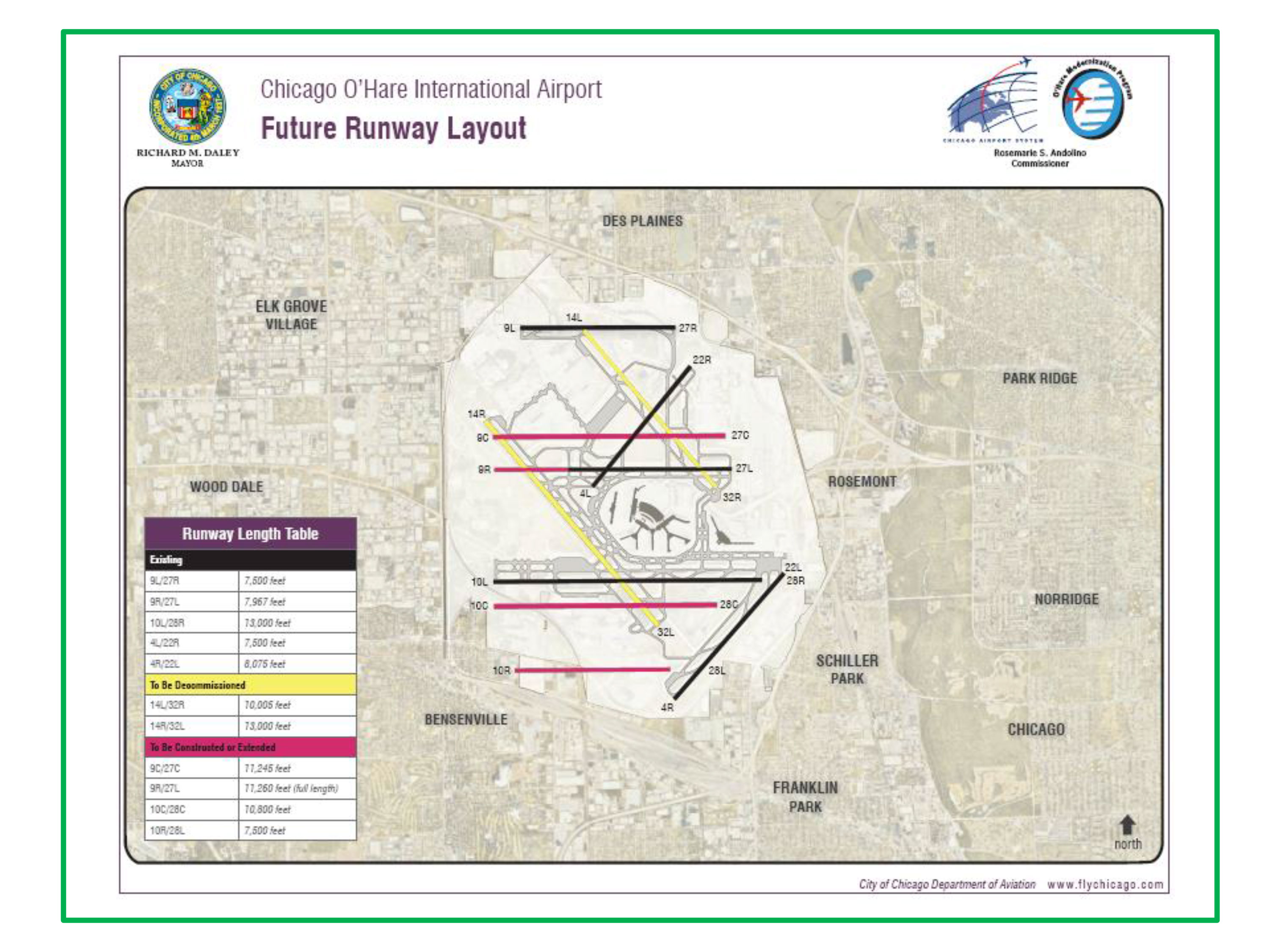 ---
What are your thoughts about O'Hare expansion? Share your comments below.