The video cannot be displayed.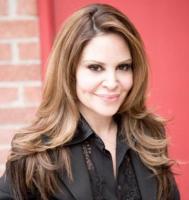 Television producer, inspirational speaker and founder of The Adelante Movement Nely Galán hosts her national tour in Chicago this weekend. The Adelante Movement seeks to unite and empower women economically. The event will feature inspirational speakers, business workshops, networking sessions, and personal and financial business advice. 
We spoke with Nell Merlino, another speaker at this weekend's event. Merlino is the founder and president of Count Me In For Women's Economic Independence, the leading national not-for-profit provider of resources for women to grow their own micro-businesses into million dollar enterprises.
What is the Adelante Movement?
It's a vibrant community of women from across Latin America who now live in the United States, and want to make the most of not only their heritage but also opportunities in America.
What do you want to accomplish with this movement?
I run an organization that helps women grow their business, so I am looking to help women who are thinking about starting a business of their own, and women who already have a business. What makes me the happiest is meeting women who want to make the most of whatever it is they are selling. That's my specialty. About 10 years ago, Nely Galán and I first connected because we both are entrepreneurs. She is a great advocate for women having their own businesses, and being able to take care of their families.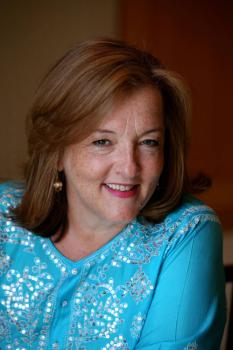 What motivated you to be a part of this movement?
I have been doing this work for about 15 years, and there is nothing more exciting than seeing a woman understand that she can stand on her own, take care of her family, and really live the life she has imagined living. We are creating a tornado of economic activity around the country, and I am doing my part to help these women realize their dreams.
Why do you think it is important to empower Latinas?
Latina women are starting businesses at six times the rate of any other group in the United States. They are the new economic engine, and we have to help them, work with them, and be part of what they are doing.
What kind of advice do you give to women?
If you have a business idea, you have to make sure that what you're thinking about doing can make money. We often have ideas and really haven't figured out if it's something people want. For example, if you want to start a restaurant, it's important to know that that there is a demand for that type of restaurant where you live. Really spend time doing research about if people will buy what you are going to sell—whether it's a service or a product.
What services will the event in Chicago provide this weekend?
On Saturday, they will attend a boot camp about social media. They will learn about finance, how to handle people in business, and ways to monetize and expand their business. Women from restaurants and grocery businesses will also speak about how to use social media to grow their business, and we are going to have a specialist who will talk about family businesses. 
Is there a message you hope to convey to women during this weekend's event in Chicago?
Get moving. Nobody is going to do this for us, so we've all got to keep each other moving toward the dreams that we want. We need to make those dreams happen.
Interview has been condensed and edited.