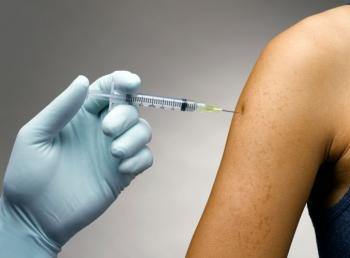 Consumers can now shop around for their flu vaccines with more options than ever before. The Centers for Disease Control and Prevention recommends everyone over the age of 6 months receive a flu shot. The two delivery methods for the vaccine will remain the same, either a shot or nasal spray, but now you have more vaccine choices.
The new four-strain quadrivalent vaccine option carries an extra line of protection, which covers one additional influenza strain. The CDC, however, estimates the four-strain supply will be limited. Out of the 139 million doses of the influenza vaccine, approximately 30 million will be the four-strain quadrivalent.
This year, there will also be vaccine options for those with egg allergies and a high-dose vaccine containing four times the usual vaccine dose. While the choices may be overwhelming, the Chicago Department of Public Health recommends you get some form of the vaccine, saying it is the best way to prevent against the influenza virus. Not all clinics will carry every vaccine option, so call ahead and sort through the options with your health care provider, depending on your specific needs.
Joining us with more on the new flu developments are Dr. Julie Morita, the medical director for the immunization program at the Chicago Department of Public Health, and Dr. Katherine Lee-Mosio, PharmD, Assistant Director at University Village Pharmacy.
Flu Symptoms:
- Early onset of fever, coughing, sore throat, runny or stuffy nose, muscle/body aches, fatigue and headaches
- Some people may experience vomiting and diarrhea
Flu Prevention:
- Get a flu shot
- Wash your hands frequently
- Cover nose and mouth when coughing and sneezing
- Avoid touching eyes, nose or mouth
- Avoid contact with sick people
- Stay home when you're sick
On Friday, the Chicago Department of Health will be announcing the dates and locations of more than 60 free vaccination events they'll be hosting. The information will be available here.