The video cannot be displayed.
The international art world comes to Navy Pier for the annual Expo Chicago September 19-22. We get an early look as the artists, curators and gallery owners prepare for the big weekend. View a slideshow of photos from this year's exhibiting gallerists.
Located throughout the exposition floor, the IN/SITU program showcases large-scale installations and site-specific works by leading artists. We spoke with Shamim M. Momim, the IN/SITU curator, and co-founder of LAND (Los Angeles Nomadic Division), a nonprofit committed to curating site- and situation-specific contemporary art projects.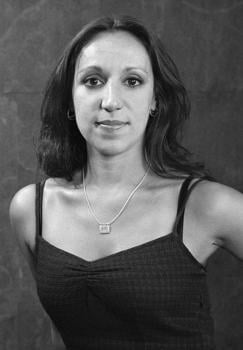 Can you tell me about the IN/SITU program?
It's an exhibition that's dispersed throughout the fair that really has elements of both exportation and discovery. It's a program where a curator is invited to make selections however they want on site, and they are not limited to artists in one gallery.
How many installations are there?
There are 10. Every gallery has its own booth, and these installations are located in public spaces in between those booths.
How can visitors locate the installations throughout the Expo?
They are pretty easy to find. There's a brochure, and there are signs to follow.
Your exhibit is titled "Levity/Gravity." Is there a reason for that?
There ended up being a running connection between the artists that I selected for the exhibit that had to do with different aspects of those words, such as lightness versus heaviness, and seriousness versus lightheartedness. A number of dichotomies are at play within the artwork both literally and figuratively.
Can you tell us about some of the installations?
They're all different, and each one has a very different tale. One installation includes almost 50 images of ampersand signs of all different sizes throughout the public space. There's a big hanging sculpture, which is a large gold bridge. There are also more familiar works, like paintings.
Why did you decide to come to Chicago to curate this exhibit?
I heard really good things from last year, I love Chicago, and it's very familiar to the kind of work I do at LAND, which is all site-specific and not in traditional museum spaces.
Are performative works part of the IN/SITU program as well?
There are not performative works, but there are works that are time-based in a certain way. For example, there's a balloon piece that is designed to deflate over the course of the fair.
What do you hope visitors take away from the exhibit?
I guess I'm always interested in work that tries to get people to think about how they encounter and experience it. I hope some of the work encourages people to pay attention to the environment and how they move through it.
Interview has been condensed and edited.