Did you know September is National Coupon Month? The first coupon was issued by Coca-Cola in 1887, but the world of couponing has changed drastically since the availability of smartphones. Mobile couponing is expanding; there is now a 10 percent redemption rate for mobile coupons compared to 1 percent for print coupons, according to Business Insider. Joining us are Jill Cataldo, founder of Super-Couponing and a coupon columnist, and John Pletz, senior reporter at Crain's Chicago Business and technology blogger.
Check out Cataldo's 10 Tips for a novice couponer: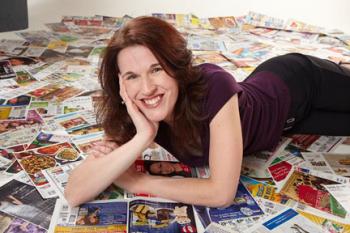 1) Understand the pricing cycle: Supermarkets and drugstores regularly "cycle" their prices. A loaf of bread that is on sale for 99 cents one week can jump to $2.99 the next week. It's important to understand how widely the high and low prices for the same item can vary within a few weeks' time. Most store cycles last about 12 weeks, meaning that during a 12-week span, a single item will reach its highest price once and its lowest price once. Aim to buy non-perishable and shelf or freezer-stable items when products hit their lowest price points.
2) Cut the price in half: An easy way to know whether or not you're taking items home at the best price is to use the 50 percent rule. Look at the shelf, non-sale price. Then, look at the sale price, subtracting the value of your coupon from that price. If the resulting price is half or less than half of the non-sale shelf price, it's a good deal. For example, a $5.99 bottle of laundry detergent is on sale for $2.99. Using a $1 coupon takes it to $1.99 - an excellent price, because it's less than half of $5.99.
3) Go "Clipless": There's no need to cut every coupon you receive in the Sunday paper and carry them around with you, attempting to match them to sales once you get to the store. With the plethora of coupon and sale-matching tools available online, save your weekly coupon inserts intact, and only cut the coupons you need this week. You will clip less!
4) Utilize online tools: Grocery list matchup websites like SavingsAngel.com and GroceryGame.com list weekly deals in spreadsheet form by store for retailers around the country. These sites track the sales for you, then list the sale prices, coupons used, and your final price, post-coupon. Simply click the items you wish to buy that week, print your customized list, and then cut the coupons the list is calling for. It will specify whether the coupons you need are from the newspaper inserts, online printables, or electronic coupons. These tools also show the percent savings for the particular week, so you can identify if the price is cycling as low as possible for a particular cycle.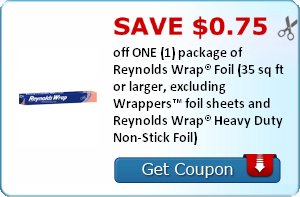 5) Find a local blog: Use a search engine to find a local coupon blog in your area. Most coupon bloggers are passionate about sharing the best deals in local stores with their audiences, and blogs are a great (and free!) way to get up-to-date information on sales for stores in your immediate area. For Chicagoland grocery deals, I cover 10 major area stores on my blog at www.jillcataldo.com.
6) Embrace electronic retailer coupons: A variety of retailers have their own coupon apps where you can load electronic coupons to a loyalty card or account, then redeem these offers in store. Locally, Dominick's and Meijer both have coupon apps that can be accessed on a smartphone, tablet, or via the web. Click the discounts you wish to load, then watch your savings come off at the register.
7) Utilize national coupon apps: Ibotta and SavingStar are two popular apps that work with a variety of retailers nationwide. In Chicagoland, Ibotta works with Dominick's, Meijer, Kroger, Wal-Mart, Target, Walgreens, and CVS/pharmacy. SavingStar works with Jewel-Osco, Kroger and CVS/pharmacy. Both of these are "pay you later" apps which deposit your electronic coupon savings into an account after you shop, and you can withdraw the money later.
8) Daily Deals: There are many daily deal websites out there, but it's worth sticking to reputable ones that have been around for a few years, like Groupon and LivingSocial. Both guarantee your purchases and offer refunds or credit if a business doesn't accept the voucher you've purchased. To know when you're getting the best deal, compare the regular retail price of the experience you're purchasing. If you are paying half-price or less than half-price with the daily deal offer, you know you're doing well.
9) Shopping online: Anytime you're shopping online, look carefully at the checkout screen before you pay. If you see a box asking for a coupon code or discount code, don't check out before you look for one! If the coupon code box exists, somewhere, there's a code that could be saving you money. It only takes a few minutes to browse a coupon-code aggregator, like CouponCabin.com or RetailMeNot.com, which sort discount codes alphabetically by retailer name.
10) Payback sites: Making online purchases through a payback site pays you a portion of the money you just spent in the form of a "rebate." Ebates.com is a popular site that offers discounts averaging 5-10 percent cash back when you visit the site first, then select the retailer you wish to shop at (like Kohls.com, JCPenney.com and others.) The cash-back rebate is mailed to you in the form of a check. Discover.com offers similar cash-back discounts when you visit their site, log in, and then do your online shopping via their portal. These cash-back bonuses are applied right to your Discover card account.
Bonus tip: Don't overwhelm yourself: With so many coupons and discounts out there, don't try to chase every single deal you see. I think one of the reasons people give up on couponing, particularly for groceries, is that they feel like they must go to every store that has something on sale this week and use every single coupon they have. It's much easier to focus on one store at first -- the store you shop most often -- and learn the way prices cycle at that store. Take small steps and start matching coupons to sales at that store on a regular basis before branching out to others.