The video cannot be displayed.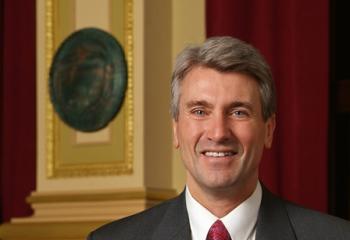 Minneapolis Mayor R.T. Rybak is in Chicago to invite gay couples to marry in his city. The new ad campaign is called "I Want to Marry You in Minneapolis," and is being unveiled at Center on Halsted in Boystown.
"Folks from Minneapolis and Chicago know each other well: we visit each other often to take in theater, restaurants, museums, shopping, sports, you name it. Now Chicagoans have another great reason to come to Minneapolis: to get married," Mayor Rybak said in a news release. "Gay and lesbian couples from Chicago don't have to wait one more day to get married in Minneapolis. We're a supportive and welcoming city where folks are ready to help them put together the wedding of their dreams."
Marriage equality has been in effect in Minnesota since August 1, 2013. Read the full news release from the mayor.
We talk with Rybak about the unusual campaign, as well as his thoughts about Chicago's mayor.