The ninth annual BlogHer conference takes place in Chicago this week at the McCormick Convention Center and the Sheraton Chicago. Created for women and men who feel that blogging has transformed their lives, BlogHer media company was co-founded by Chicago native Jory Des Jardins in 2005. Des Jardins is hosting the annual conference in Chicago this week, which features keynote speaker Queen Latifah and Hollywood producer Gale Anne Hurd (The Walking Dead). She joins us on Chicago Tonight at 7:00 pm.
We spoke with Pat Dunnigan, a Chicago-area writer, blogger and journalist, who will head a panel on the anatomy of humor writing during this weekend's convention.
Your blogger name is Suburban Kamikaze. What does that name mean?
I guess it means that I am both living and fighting the suburban lifestyle.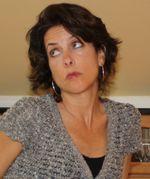 Can you tell me about the panel you are heading at the convention?
There's four humor bloggers on that panel and we'll be discussing things like what's funny. On the internet, sometimes there's just no predicting what's going to be funny. Each of us have those posts that crack us up and no one else thinks it's funny.
Sometimes when you write something you think is a throwaway and it goes viral, and other times you think it's hysterical and no one likes it. I have a recurring feature called a sex fantasy playbill. I think it's really funny but no one else does.
You turned to humor writing after more than a decade as a law reporter?
I still freelance, but my most recent full-time beat was covering courts and law in Miami for a magazine called Florida Trend. We moved here in 2007, and that's when I started blogging. I think a lot of humor bloggers start by writing things for their friends, to make them laugh, and that's how I started.
When I started blogging, I was looking to get back into law reporting. I kept the blog as kind of secret. It was kind of frivolous and shallow humor, and I thought it was going to hurt me professionally. But my blog has been featured on NPR a few times, and I ended up freelance feature writing for Crain's, because someone saw my blog. Now I don't hide it really.
What do you blog about mainly?
It's a sex and laundry blog. Those are themes that come up a lot. You will not find anything useful on my blog. It's simply entertainment. 
What do you like about blogging?
I think it certainly gave me an outlet to do a kind of writing that I didn't have an opportunity to do in my professional career. I was covering courts and the law, and there was just really no room for profanity. So it was a place where I could write in my own voice. And there was a lot of freedom in the idea that I was just writing to make my friends laugh.
What's your advice for new bloggers?
I guess I would say really be fearless in cultivating your own voice. It took me a long time to even admit that I was blogging for fun, and it didn't seem as worthy to me as a story about Tort reform in a magazine. But part of me feels like what I write now resonates more than stories I wrote before.
Do you feel like blogging among women has grown?
I think it's changed tremendously. It's become much more professional. And I think it's got some really talented people. All the myths about housewives in their pajamas typing are gone. The quality and level of professionalism is much more evident now.
I think these conferences showcase an amazing diversity of talent. You come away from them feeling like you're a part of something worthwhile and credible.
How is BlogHer helpful?
They provide writing workshops, ethical guidelines, and technical assistance. They've done a lot to bring the whole practice up. And the networking is great. Leaving conferences with a sense of being a part of something that's really professional and credible is just a huge boost. Blogging for the most part is a stay-at-home job, and like any stay-at home job, BlogHer gives you a network of support.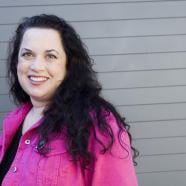 Elisa Camahort Page co-founded BlogHer, along with Lisa Stone and Jory Des Jardins. Camahort gave us some insight about this weekend's convention.
What's the mission of BlogHer and the goal of the convention?
BlogHer is the largest community of women in social media and it's really a new kind of media company. Our mission has always been to create opportunity. This is an opportunity to come together. It's a great networking opportunity for networking, learning, fun, and relationship building. 
What will the speakers talk about at the convention?
I feel like the overall theme of all of our major speakers, and therefore the major connective thread, is about leadership and how different women can embody that in very different ways. We always want to show the complete diversity of our community at our conventions.
What do you hope new bloggers take away from the convention?
For new bloggers, it's important to have role model --someone who has sort of been there before you. We have the successful blogger, successful business woman, and the successful creative.
You co-founded BlogHer. What was your goal at the time?
Our goal was really to answer the question: "where are all the women who blog?" I was blogging, my co-founders were blogging, but mainstream featured the same voices. We really just wanted to raise women's voices, and we created a mission to give them opportunities and opportunities for economic empowerment.
What message do you hope people leave the convention with?
You do not need to be any particular kind of blogger, a singular blogger and have a singular topic. The great thing is that your blog expresses only what you can. That's what makes it fun.
Interviews have been condensed and edited.