Photographer Jon Lowenstein has been documenting the lives of South Siders for over a decade, capturing images inside schools, at block parties, and funerals. His latest project, "Chicago's Bloody Year," depicts the intricate and intimate effects of gun violence in the community in a year when more than 500 Chicagoans were killed.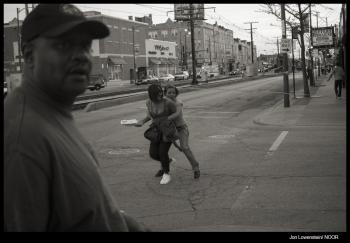 Lowenstein is a former newspaper photographer whose current work is supported by a Guggenheim Fellowship.
"The overall project is to give people insight into a community which is only seen in terms of the violence," Lowenstein says. "You have to contextualize the violence...So you show the schools, the projects, and weave it all together. This essay, this collection of images, which is part of the Guggenheim grant, is telling what happened last year."
Much of Lowenstein's work, he says, is focused on the aftermath of violence--both the moments of reflection after news cameras leave a crime scene and the effects of violence that seep into everyday life.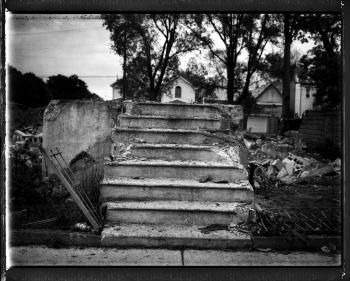 "You go down the street and you see a memorial," Lowenstein says. "If you're looking, really looking, you see it's ruining people's lives on a whole lot of levels."
The communities Lowenstein photographs are resilient in the face of immense "structural violence," according to Lowenstein. South Siders face "inequity and a city power structure that [seems] to consistently undermine the rights of its most impoverished citizens," he says. "Street violence is one important but small part."
Lowenstein joins us on Chicago Tonight at 7:00 pm. View a slideshow of selections from Lowenstein's work.