Urban art, Dungeons and Dragons drama, and chamber music at The Art Institute. Chicago Tonight knows what's going on this weekend.
Arts Incubator Open House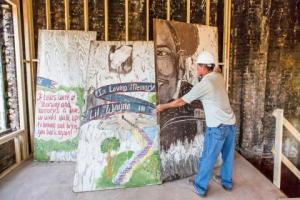 Renowned Chicago artist Theaster Gates has joined with the University of Chicago's Arts + Public Life Initiative to create the Arts Incubator Space, a facility designed for artist residencies, arts education, community-based art projects, exhibitions, performances and talks. The recently completed space will hold an open house this Friday, March 8 from 3:00 pm to 6:00 pm. Guests will enjoy tours of the facility as well as live music. The event is free and open to the public. Watch an extended Chicago Tonight interview with Gates about art and "urban interventions."
Arts Incubator
301 E. Garfield Blvd.
Chicago, IL 60637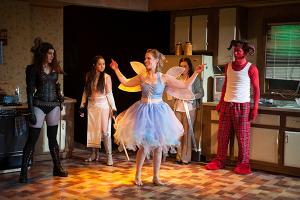 She Kills Monsters
Before World of Warcraft, before Magic: The Gathering and other role-playing paragons of geekdom, there was the Holy Grail of fantasy, a game respected by bespectacled brethren and indolent introverts the world around: Dungeons and Dragons. The Steppenwolf Theatre delves into the fictitious world of the over-imaginative with She Kills Monsters, a touching comedy revolving around a sister and her fantastic attempts to save her recently departed sibling's soul through role-playing and other devilry. The play, which runs until April 21, 2013, is 90 minutes and has no intermissions. Tickets are $20. The Saturday showing is sold out, but tickets are still available for the 4:00 pm show on Sunday, March 10.
Steppenwolf Theatre
1650 N. Halsted St.
Chicago, IL 60614
Chicago Arts District 2nd Fridays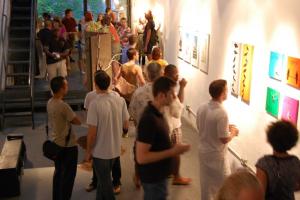 Explore and discover new buildings, shops and art with Chicago Arts District 2nd Fridays, a self-guided tour of more than 30 Pilsen lofts, studios and retail spaces that showcase new art exhibitions, and fashion shopping ops. Simply go to the information center located at 1821 S. Halsted St., choose a location and start walking. The lofts open on Friday, March 8 at 6:00 pm and remain open to the public until 10:00 pm. Entrance to every loft is free.
Information Center
1821 S. Halsted St
Chicago, IL 60608
CSO Chamber at The Art Institute of Chicago
Pablo Picasso, whose works are featured at The Art Institute of Chicago's new exhibit, Picasso and Chicago, was known for his visual experimentation and technical variety. The music of Bela Bartók provides a musical analogy with Picasso's work, his post-Wagnerian Lento movement of his first quartet forming a sharp contrast with the symmetrical construction of his five-movement Fifth Quartet, written a quarter of a century later. Enjoy the work of both artists this Sunday, March 10 at 2:00 pm as the Chicago Symphony Orchestra presents CSO Chamber at the Art Institute of Chicago. Visitors will hear a variety of pieces from famous composers Bartók, Haydn and as performed by the Paganini Quartet. The concert will take place at Fullerton Hall inside The Art Institute of Chicago. Single tickets are $26. For more information, click here.
Fullerton Hall
Art Institute of Chicago
111 S. Michigan Ave.
Chicago, IL 60603