Need some ideas for what to do this weekend? Chicago Tonight knows what's going on!
The Insanity Retrial of Mary Todd Lincoln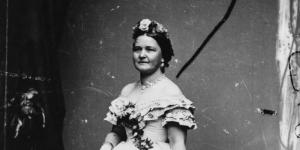 The Insanity Retrial of Mary Todd Lincoln, a WTTW documentary that follows the modern retrial of Mary Todd Lincoln - who was deemed insane by a jury of her peers a decade after the assassination of her husband - delves into the details of the verdict and questions whether the First Lady was deserving of her now infamous reputation. Bill Kurtis hosts this special program that tackles the importance of context, advancements in the science of mental health, and the need for historical perspective. The program debuts on Friday, February 15 at 9:00 pm on WTTW11, with another showing on Sunday, February 17 at 3:30 am. To read an interview with the actress who played Mary Todd Lincoln during the retrial, click here.
"Chocolate With a Taste of Pakistan" East meets West in Crossover Confecti
Acclaimed Chicago chocolatier Uzma Sharif will talk about the influences of Pakistani heritage and the history of pastries in South Asian countries – while serving delicious chocolate treats, of course – in this biographical and historical eat-as-you-go presentation. Held at Kendall College on Saturday, February 16 at 10:30 am, Sharif will bring the style and substance that permeates her pastry shop, Chocolat Uzma Sharif, as she shares her history and her influences with those lucky enough to attend. Admission is $5, $3 for students and no charge for CHC members, Kendall students, and faculty. The event is presented by the Culinary Historians of Chicago.
Kendall College
900 N. North Branch Street
Chicago, IL 60622
Culinary Historians of Chicago
847-432-8255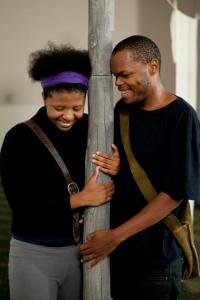 Cadre
Cadre, a play that wrestles with South Africa's apartheid past and its more recent, post-apartheid struggles, will world premier at the Chicago Shakespeare Theatre on Friday, February 15 at 7:30 pm. Cadre is the newest play from Omphile Molusi, one of South Africa's leading young theater artists and recipient of the Royal Shakespeare Theater/Baxter Theatre Brett Goldin Bursay Award. The award earned him a scholarship, affording him the chance to study and become a playwright. The play is described as being "a story of dreams and change, honoring families, friends and all the unsung heroes who died hoping for a better future." Tickets are $20. The play runs until February 23, 2013. Show times this weekend are on Friday, February 15 at 7:30 pm, Saturday, February 16 at 2:30 pm and 7:30 pm, and Sunday, February 17 at 2:00 pm.
Chicago Shakespeare Theatre
800 East Grand Avenue
Chicago, IL 60611
Box Office 312.595.5600
Louder Than a Bomb 2013: The 13th Annual Chicago Youth Poetry Festival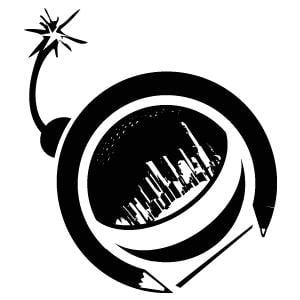 Blending together the worlds of poetry and athletic competition, Louder Than A Bomb - Return to the Craft is the 13th Annual Chicago Youth Poetry Festival. The self-described "Olympic-style poetry competition with slam preliminaries and semi-final bouts" runs from February 16 to March 3, 2013. A competition that emphasizes individual artistic expression, the festival offers young people from throughout Chicago the opportunity to share their thoughts in an artful, elegant way that can be enjoyed by fellow competitors and audience members alike. Tickets are available in advance or at the door. As the venues change depending on the day, check the event's website for more detailed information and to purchase tickets. Tickets can cost $5, $10 or $20 for adults or $3, $5, or $10 for students depending on the date and location. To visit the Louder Than a Bomb Ticket Store, click here.