Need some ideas what to do this weekend? Chicago Tonight knows what's going on!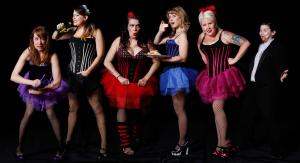 The Chicago Sketch Comedy Festival
Over 130 groups will participate in this weekend's 12th annual Chicago sketch comedy festival — the largest of its kind. SketchFest features over 800 artists performing more than 170 shows on four stages. Come see the best of sketch comedy, from local, national and international groups. Featured groups include: Off Off Broadzway, FUCT, Urlakis and Cusick and The Cupid Players. A full schedule can be found on the SketchFest website. The festival runs through Sunday, January 13. Tickets range $30 - $45 and all festival passes are $150.
Stage 773
1225 W. Belmont Ave.
Chicago, IL 60657
MCA First Fridays
Join the MCA every first Friday of the month for a night of culture and fun. Mingle with others while enjoying live entertainment by DJ Kid Color, complimentary hors d'oeuvres by Wolfgang Puck and a cash bar. January's theme is Resolution, with featured exhibit Chicago's Octagon Gallery: Fight Night, featuring duel-based performances. And you can explore other MCA galleries in a scavenger hunt with a chance to win prizes. Doors are open from 6:00 pm – 10:00 pm. Tickets are $18 at the door, $14 in advance and $10 for members. Must be 21+ to enter.
Museum of Contemporary Art
220 E. Chicago Ave.
Chicago, IL 60611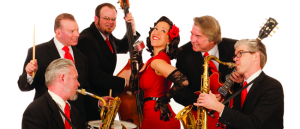 Winter Dance
Get down in the new year with free dance lessons and live music. Hosted by the Chicago Cultural Center, Winter Dance invites people of all ages and skill levels to learn a new dance with professional instructors. Grab a friend and try something new at this FREE event. Hours are 6:00 pm – 9:30 pm Friday and Saturday, and 12:00 pm – 3:00 pm Sunday. Schedule is as follows:
January 4: The Flat Cats
Big City Swing - East Coast Swing
January 5: Carpacho y Su Super Combo
Latin Rhythms - Salsa
January 6: Ballroom Band: Teddy Lee Orchestra
Fox Trot
Chicago Cultural Center
78 E. Washington St.
Chicago, IL 60602
Half Acre Beer Company Tour
Learn about the history of the Half Acre Beer Company and their brewing process while enjoying samples of their seasonal and year-round brews. It's first come, first serve and only 60 are accepted on a tour so make sure to get there early. Half Acre offers tours every Saturday at 11:00 am. Tickets are $10 which includes a souvenir pint glass.
Half Acre Beer Company
4257 N. Lincoln Ave.
Chicago, IL 60618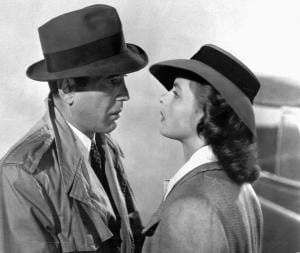 Oscar Winning Films
Celebrate the Oscar season by watching classics on the big screen. The Music Box Theatre is showing films that garnered at least three Academy Awards each in their special matinee series. Each weekend, a new film will be shown up until February 24, when the Academy Awards ceremony takes place. Each film will be shown at 11:30 am, and tickets are $7.25.
Schedule:
December 29-30: Sunrise (1927)
Most Unique and Artistic Production, Best Actress, Cinematography
January 5-6: On the Waterfront (1954)
Best Picture, Director, Actor, Supporting Actress, Writing, etc.
January 13: A Place in the Sun (1951)
Best Director, Cinematography, Writing, Music, etc.
January 19-20: All About Eve (1950)
Best Picture, Director, Actor, Writing, etc.
January 26-27: It Happened One Night (1934)
Best Picture, Actor, Actress, Director, Writing
February 2-3: Network (1976)
Best Actor, Actress, Supporting Actress, Writing
February 10: Casablanca (1942)
Best Picture, Director, Screenplay
February 16-17: Gigi (1958)
Best Picture, Director, Music, Writing, etc.
February 23-24: Midnight Cowboy (1969)
Best Picture, Director, Writing
Music Box Theatre
3733 N. Southport Ave.
Chicago, IL 60613