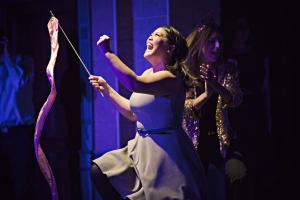 Who Do We Think We Are?
The Second City has reached its 100th revue, diving into U.S. politics in their new sketch, Who Do We Think We Are? It has become clearer and clearer that politics are largely personality-driven. The cast explores the local and personal problems in politics, while also reminding the audience that even in uncertainty there is joy. Who Do We Think We Are? explores the good, the bad and the ridiculous that makes us uniquely American. Tickets are $23 - $28.
The Second City Mainstage
The Second City
1616 N. Wells St.
Chicago, IL 60614
Blue Man Group
This long-running hit show is constantly evolving, fusing original music with comedy, art, vaudeville and science. Come experience this unique theatrical event at the Briar Street Theatre. Tickets start at $49.
Briar Street Theatre
3133 N. Halsted St.
Chicago, IL 60657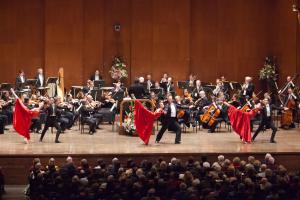 Salute to Vienna
Celebrate the New Year early at the recreation of Vienna's famous NEUJAHRSKONZERT. The annual concert in Vienna features classical music and is broadcast around the world on the morning of January 1. This recreation features a full 75-piece orchestra, European singers and dancers from the Vienna Imperial Ballet. The concert takes place this Sunday at 2:30 pm. Tickets start at $39.
Orchestra Hall at Symphony Center
220 S. Michigan Ave.
Chicago, IL 60604
Navy Pier's Family NYE Bash
Welcome in 2013 with Chicago's lakefront firework show at Navy Pier. Two pyrotechnic shows allow you to ring in the New Year with the kids at 7:00 pm or when the clock strikes midnight.
Navy Pier
600 E. Grand Ave.
Chicago, IL 60611