Wicker Park Choral Singers
Join the Wicker Park Choral Singers for their annual holiday concert at Wicker Park Lutheran Church. This year's concert, It Takes a Village, is based on the Nigerian Igbo proverb, "It takes a village to raise a child." This theme will be illustrated throughout the concert, featuring international folk songs, modern compositions and holiday-themed arrangements. The concert also features Haitian musical pieces and an arrangement of a Kenyan folk song. The concert begins Saturday, December 8 at 3:00 pm. Be sure to arrive by 2:45 pm to find seats. And stay after the concert for a reception where attendees can mingle with choir members and enjoy some tasty treats! The concert is FREE.
Wicker Park Lutheran Church
1502 N. Hoyne Ave.
Chicago, IL 60622
Lakeview Christmas Market
Come celebrate the holidays at Lakeview's inaugural Christmas Market. Held under a huge heated tent, the market features live entertainment, carolers, holiday craft vendors, food, craft beer and seasonal libations. Find that perfect Christmas tree at the outdoor tree farm and enjoy visits from St. Nick on Saturday and Sunday afternoons. Music headliners are Modern Day Romeos Friday night, Infinity (Journey tribute band) Saturday night and Rod Tuffcurles & The Benchpress on Sunday. The festival runs 2:30 pm – 10:30 pm Friday, 12:00 pm – 10:30 pm Saturday, and 12:00 – 8:00 pm on Sunday. Entrance is $5.
1550 W. Belmont Ave.
Chicago, IL 60657
Navidad en México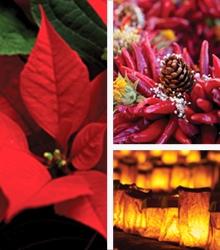 Enjoy a unique evening of musical entertainment this weekend with Chicago A Cappella. They celebrate Mexico's rich choral heritage in their new concert Navidad en México. The concert features Renaissance and Baroque masterpieces, traditional Mexican Christmas songs, lullabies, and new choral compositions. And composer/conductor Jorge Córdoba Valencia will be a guest music director, showcasing his new commissioned piece. Tickets range from $12 - $35.
Friday: December 7                               
8:00 PM                                                                   
Fourth Presbyterian Church                      
Michigan Avenue at Delaware Place        
Chicago, IL 60611             
Sunday: December 9
4:00 PM
Wentz Concert Hall
171 E. Chicago Ave.
Naperville, IL 60540
Chicago Writers House Book Fair
Meet independent publishers, and shop for featured titles at this book fair, presented by Chicago Writers House, Curbside Splendor Publishing and The Chicagoan. The fair takes place at The Empty Bottle, and includes live music, various Chicago independent publishers and beverages available for purchase. And special live performances will take place throughout the day. Come support Chicago's independent publishing and writing community….and get some holiday shopping done. RSVP online to get in for FREE or $5 at the door. The event runs Sunday, December 9 from 2:00 pm – 7:00 pm.
Empty Bottle
1035 N. Western Ave.
Chicago, IL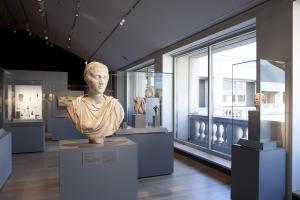 Of Gods and Glamour
The Art Institute explores ancient art of the Mediterranean in the new Mary and Michael Jaharis Galleries of Greek, Roman, and Byzantine Art. The inaugural display, Of Gods and Glamour, tells the rich story of those who lived in the ancient and medieval Mediterranean world, displaying over 550 works, spanning 4,000 years of artistic achievement. The galleries include an inaugural special exhibition, unveiling 51 rarely seen works of art from the British Museum, many of which have never before traveled to the United States. Get a preview of these galleries and read a Q&A with the chief curator.  Admission to the Art Institute is $18 for adults, $12 for students and seniors, and free for children under 14. And Illinois residents receive FREE admission to The Art Institute the first and second Wednesday of every month.
111 S. Michigan Ave.
Chicago, IL 60603