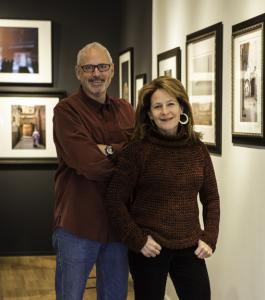 Two Photographers | One Vision - Treasures of Morocco
Enjoy a uniquely exotic evening with photographers Richard Mack and Jill Buckner at the gallery opening of their show, Two Photographers | One Vision - Treasures of Morocco. View their beautiful photographs all centered on the concepts of culture, color and cuisine of Morocco. Enjoy a sampling of dishes from chef/owner Marsha Pesavento of Artisanal and savory Moroccan spices from the Evanston Spice House. Plus a signature Moroccan cocktail will be served along with the chance to vote on your favorite book cover. Opening night is Friday, November 9 from 5:30 pm – 9:00 pm. The gallery show runs through November 20.
Ysla Gallery
405 Linden Ave.
Wilmette, IL 60091
2012 Umbrella Music Festival
The seventh annual Umbrella Music Festival will get you moving! This Chicago-based collective is dedicating to showcasing jazz and improvised music. You'll be able to hear cutting-edge acts from carefully selected small ensembles alongside international artists representing nine European countries. The festival runs through November 11. See website for a full list of performances. All shows at the Chicago Cultural Center are free.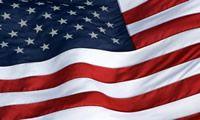 Veterans Day Ceremony
The City of Chicago Veterans Day Remembrance will take place on Saturday, November 10 at 10:00 am. The ceremony honoring those who served in times of peace as well as in war will be held at the Riverwalk at the Vietnam Veterans Memorial. The ceremony will include brief remarks and a presentation to the City of Chicago by Major General James T. Jackson (Retired). The Major General will present the United States of America Vietnam War Commemoration Flag to the City.
Riverwalk at the Vietnam Veterans Memorial
State & Wabash
Chicago, IL 60601
Wicker Park Chili Cook-Off
The temperatures may be cooling off but the food is getting hotter. Come celebrate the 4th annual Chili Cook-Off this Sunday and bring your appetite! Sixteen professional and amateur cooks will face off, all vying to see who can make the best chili. Guests get to sample and vote for their favorite winner while watching the Bears vs. Texans game. Moonshine Brewing Company transforms their backyard to create the largest tailgating party outside Soldier Field, where the game can be viewed on their high-definition screens. The event will also have a coat drive with discounted admission for those who donate. Tickets bought beforehand are $5 with coat donation and $10 without. Day of tickets are $10 with coat donation and $15 without. The chili cook-off starts at 2:00 pm.
Moonshine Brewing Company
1824 W. Division St.
Chicago, IL 60622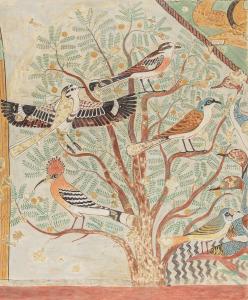 Between Heaven and Earth: Birds in Ancient Egypt
A new exhibit at the University of Chicago focuses on a unique and extremely important aspect of Egyptian's everyday life—birds. Birds were an important part of the Egyptian environment and tied in to their religion. Numerous symbols in hieroglyphics are also bird-related. The exhibit runs through July 28, 2013. Admission is free with a suggested donation of $10 for adults and $5 for children. Watch the exhibit's curator showcase some of her favorite artifacts in a web extra video, and view an image gallery.
The Oriental Institute
1155 E. 58th St.
Chicago, IL 60637