Spooky Seas and New Baby Beluga at the Shedd
Halloween is in full swing at the Shedd Aquarium's Spooky Seas nighttime event. Get dressed up and participate in a night of spooky fun and games. Activities include a scavenger hunt in Wild Reef, relay race in Jellies, creepy creatures, dancing and an appearance by Chicago Bears offensive tackle, J'Marcus Webb. Spooky Seas concludes with an optional sleepover inside the aquarium. The festivities begin Saturday, October 27, at 6:30pm and the sleepover ends Sunday at 9am. Tickets are $45 for the evening or $75 for overnight. Plus the Shedd is introducing its newest member to the public Friday, October 26-- a baby beluga whale. Two months ago the Shedd's beluga whale, Mauyak, gave birth to the baby whale, a female who now weights about 200 pounds and is 5 feet long.
Shedd Aquarium
1200 S. Lake Shore Dr.
Chicago, IL 60605
Chicago International Children's Film Festival
The largest festival of film for children in North America, the Chicago International Children's Film Festival features over 250 films from 40 countries. The festival screens different types of films from live-action and animated films to shorts, documentaries, and child-produced works. Screening a multitude of culturally diverse, non-violent films, the festival seeks to use cinema as a tool for engagement and critical thinking among young viewers. Each year filmmakers, media professionals and celebrities attend the festival to lead interactive workshops and post-screening Q&A sessions with the kids. The festival begins Saturday, October 27, and runs through November 4. The complete list of screenings and theaters can be found on the festival's homepage. Tickets are $9 for adults and $16 for children (2-16).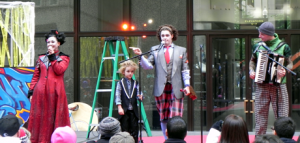 Chicagoween
Enjoy a weekend of spooky fun in Chicago as Daley Plaza mystically transforms into Franken Plaza. This annual fun and fright fest kicks off Friday, October 26, with two Midnight Circus performances, film screenings, arts and crafts and more. Saturday's Monster Bash includes a kids costume contest, trick-or-treating, hayrides, and mask making workshops. And Sunday, Chicago magician and sleight of hand artist, Steve Belliveau, gets kids excited about science. The festival starts today with activities continuing through Tuesday, October 30. Hours for the festival are Oct. 26: 4 – 8pm, Oct. 27 & 28: 11am – 6pm, and Oct. 29 & 30: 11am – 3pm. Admission is free.
Daley Plaza
50 W. Washington St.
Chicago, IL 60602
Latino Music Festival
As part of the Latino Music Festival, the Art Institute of Chicago presents a free concert at Fullerton Hall. The performance celebrates Latin heritage through the power of music. Performers include: Guitar virtuoso Goran Ivanovic along with Lincoln Trio members Desiree Ruhstrat and David Cunliffe present works by Manuel de Falla, Enrique Granados, Isaac Albéniz, Heitor Villa-Lobos, Armando Susmano, and Astor Piazzolla. The concert is Friday, October 26, from 6:30pm – 8:00pm.
Art Institute of Chicago - Fullerton Hall
111 S. Michigan Ave.
Chicago, IL 60603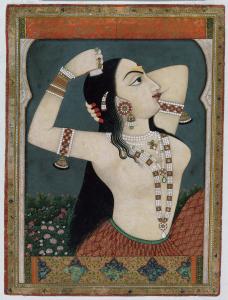 Maharaja: The Splendor of India's Royal Courts
A new exhibition at the Field Museum called "Maharaja: The Splendor of India's Royal Courts" explores the dazzling world of India's maharajas from the 1700s to the 1940s, and discovers the important role these legendary rulers played in India's cultural and political history. From spectacular processions to the inner sanctum of a palace, experience royal life during an era of great change. Through elaborate jewelry, weaponry, costumes, and artwork, trace the dynamic roles of the "great kings" across centuries — from military and political ruler, to religious leader and cultural patron. The exhibit was organized by the Victoria and Albert Museum in London. The exhibit runs through Feb. 3, 2013. Tickets to the exhibit are $22 for adults, $15 for children (3-11), and $18 for students and seniors. Get an inside look at the exhibit and view a photo gallery.
Field Museum
1400 S Lake Shore Drive
Chicago, IL 60605