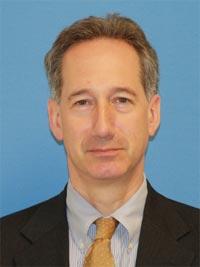 What cost-cutting measures does it take to run a truly efficient, 21st century city? In a place like Chicago – where violence is an epidemic and whole neighborhoods remain economically underdeveloped – how does the government roll back spending while fulfilling its core duties to constituents?
The city's Inspector General, Joseph Ferguson, has attempted to tackle these slippery issues in his annual budget options report, which was released to the public last Thursday. The report is intended as a framework of possibilities for officials to consider before the mayor releases his proposed budget on October 10. Mayor Rahm Emanuel has a $298 million budget gap on his plate to close.
The report's potential savings stand at around $1.2 billion. Here's a breakdown of some of Ferguson's ideas to cut corners:
End certain non-salary perks (i.e. tuition rebates and holiday premiums) for police officers and firefighters. This could lead to $144 million in savings a year.
Drop the fifth person on all fire trucks, a move that's in line with safety recommendations from the National Fire Prevention Bureau (though the organization does advise cities to maintain large crews in high-risk neighborhoods). Ferguson claims this would save about $71 million.
Get rid of free sewer service and reduced vehicle stickers for senior citizens. This would save $22.7 million.
Hire civilians, rather than police officers, for the police department's forensic and administrative services. This could save $6.7 million because the city wouldn't have to pay fringe benefits and other forms of police compensation. It's an option adamantly opposed by Fraternal Order of Police President Michael Shields. "I want to fight crime," Shield said in a statement. "I want less people getting killed. Cutting police resources will not accomplish any of that." We should note that this move doesn't change the number of police officers on the streets.
Have civilians do fire inspections, rather than firefighters with the Fire Prevention Bureau. Tom Ryan, president of the Chicago Firefighters Union Local 2, opposes this measure for safety reasons, telling the Chicago Sun-Times that "reduc[ing] the value of a human life down to mere dollars and cents is just plain wrong." This measure would save $1.5 million.
Cut the mayor's public relations staff by 25 percent. This would save the city $920,000. The mayor employs 39 staffers to handle public relations and reporters' inquiries; the average salary of these staffers is approximately $76,000.
Shut down 311 calls overnight. 311 is the service city residents use to inquire about city services and report non-emergencies. This would save the city $400,000.
The Inspector General also lays out ideas for increasing city revenue, mostly through the implementation of new, small-scale taxes. His ideas:
Extend the sales tax to visits to the doctor, lawyer, accountant, real estate agent or car repair shop, a move Ferguson says produce $500 million in new revenue.
Tax all theater, music and cultural performances at 9 percent; eliminate tax exemption for small performances, non-profits and gyms. This would make the city $116 million (though the change seems to contradict the city's 2012 Cultural Plan, outlined here. This plan toyed with the idea of creating tax incentives for Chicago's creative organizations).
Charge residents $44 for false burglar alarms, which could lead to $1.9 million in revenue.
This is the Inspector General's third annual budget options report. Ferguson emphasizes that he does not personally endorse any of these budget measures. Rather, he says:
"The report's intent is to provide information to elected officials and the public to inform the debate over how to move the City to greater efficiency and effectiveness." In the spirit of critical analysis, every measure suggested includes a brief summary of what supporters and detractors might say to it.
Mayor Emanuel's response to all this? The mayor's office issued a subdued statement expressing appreciation for "the efforts of the inspector general." However, it also noted that the mayor has "rejected any increases in property, sales, fuel or amusement taxes and… will turn to reforms and efficiencies first before ever turning to taxpayers."
Ferguson joins us on Chicago Tonight at 7:00 pm, and you can view his full report in the PDF below.