Need some ideas for what to do this weekend? Chicago Tonight knows what is going on!

Festa Italiana
Celebrate your Italian pride or your love for Italian food, culture and fashion at the Taylor Street Festa Italiana. In its 6th annual celebration of Italian culture, this four-day festival celebrates the history and heritage of Chicago's Little Italy, a place where many Italians migrated to and settled at the turn of the 20th century. The festival is FREE and open to all ages. There will be three stages with musical acts, plus a Kids Stage for family-friendly entertainment. The festival takes place Friday from 5:00 – 10:00 pm, Saturday from 12:00 – 10:00 pm, and Sunday from 12:00 – 9:00 pm.
Taylor St. at Ashland Ave.
Chicago, IL 60607
Northalsted Market Days
One of the largest street fairs in the Midwest, this festival packs two days filled with food, art and music. Located in Boystown, the festival showcases over 40 musical performances and 400 food and art vendors in this LGBT hotspot. The festival spans six blocks on North Halsted Street between Belmont Avenue and Addison Street. Live entertainment will be held on four stages. Some of the featured performers include: Dot Dot Dot, Karmin, The Pointer Sisters and Olivia Newton-John. The festival takes place on Saturday and Sunday from 11:00 am – 10:00 pm, and admission is $8.
North Halsted St. between Belmont Ave. and Addison St.
Chicago, IL 60657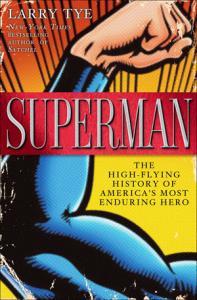 Superman: The High-Flying History of America's Most Enduring Hero
Former Boston Globe reporter Larry Tye is in Chicago this weekend as part of a tour for his new Random House book, Superman: The High-Flying History of America's Most Enduring Hero. This biography is not just of Superman, but it covers the visionary writers, artists, publishers and performers who kept the Man of Steel alive. It shows the transformations Superman has gone through over the years. Come listen to a talk from Tye at G-Mart Comics on Sunday at 6:00 pm. The event is FREE.
G-Mart Comics
2641 N. Kedzie Ave.
Chicago, IL 60647
The Vintage Bazaar
The Vintage Bazaar is popping up at the Aragon Ballroom this Sunday. Come peruse this pop-up flea market with a variety of vendors selling vintage décor, housewares, furniture, clothing, jewelry and accessories. Plus enjoy beer, cocktails, local food and music while you shop. The bazaar takes place the second Sundays in the summertime at the Aragon Ballroom, from 11:00 am – 5:00 pm. Admission is $5, and kids 12 and under are free.
Aragon Ballroom
1106 W. Lawrence Ave.
Chicago, IL 60640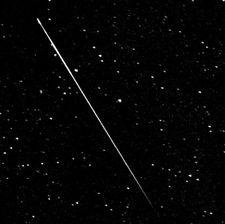 Showers with Friend
The annual Perseid Meteor Shower is taking place this weekend, and Chicago and Evanston Park Districts are extending access hours to three beaches to allow for stargazing. While stargazing in Chicago is hampered by light pollution, the city's position west of the lake is fortunate. Ideal viewing for Chicagoans is along the lakefront, facing northeast. The Perseid Meteor Shower phenomenon occurs when the earth's orbit passes through the cloud of particles ejected from the comet Swift-Tuttle as it travels on its 130-year orbit. This display of "shooting stars" can be seen at night for several weeks each year, with peak activity between August 9 – 14. Because of the Swift-Tuttle's orbit path, Perseids are primarily visible in the northern hemisphere. On Saturday night, Lighthouse Beach Park, 12th Street Beach and Montrose Beach will be open from 9:00 pm – 12:00 am. And on Sunday, Montrose Beach and 12th Street Beach will be open from 9:00 pm – 12:00 am. The event is free. No swimming or entry into the water is allowed at the beaches during this event.
Lighthouse Beach Park
2611 Sheridan Road, Central Street at Sheridan Road, Evanston, IL
12th Street Beach, 1200 South, Chicago, IL
Montrose Beach, 4400 North, Chicago, IL