Need some ideas for what to do this weekend? Chicago Tonight knows what is going on!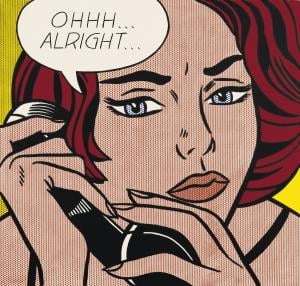 Roy Lichtenstein: A Retrospective
Explore the works of pop artist, Roy Lichtenstein, at the Art Institute of Chicago. Lichtenstein was deeply immersed in art history and popular culture. He transformed his sources-from drawings to paintings. Favoring the old-fashioned comic strip as subject matter, Lichtenstein produced hard-edged, precise compositions that documented while it parodied often in a tongue-in-cheek humorous manner. The ongoing exhibit ends September 3, 2012. Read an interview with the exhibit's curator about putting the exhibit together, and view a photo gallery of Lichtenstein's work.
The Art Institute of Chicago
111 S. Michigan Ave.
Chicago, IL 60603
Fiesta del Sol 
The largest Latino festival in the Midwest is being held right here in Chicago. Enjoy live entertainment on two stages and House of Sol- a variety of authentic Mexican favorites. An Arts & Culture Pavilion will showcase the works of local artists, and a Children's Area will include face painting, books and other fun games. The festival takes place Friday & Saturday from 11:00 am – 11:00 pm, and Sunday from 11:00 am – 10:00 pm. Admission to the festival is FREE.
1400 W. Cermak Rd.
Chicago, IL 60608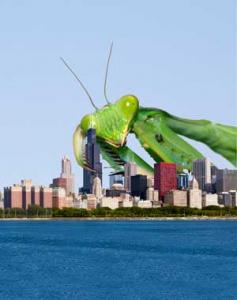 Bugapalooza
This Sunday, Brookfield Zoo is having a special day in celebration of its summer-long Xtrem BUGS exhibit. Help release 1,500 ladybugs at the flower bed, learn about butterflies and spiders, and watch Beatles tribute band, American English, perform at 3:00 pm. You can even learn how tasty bugs can be at bug-cooking demonstrations. Admission is $15 for adults and $10.50 for children (3-11) and seniors (65+).
Brookfield Zoo/Chicago Zoological Society
31st Street and First Avenue
Brookfield, IL 60513
Taste of Lincoln Avenue 
This iconic street festival returns for its 29th year and is packed with live music, tasty food, activities for kids and more. The festival includes Lill Street Craft Fair, showcasing handmade and DIY art, and a free kids festival, featuring a petting zoo and pony rides. Four stages showcase musical acts from varying genres: pop/rock, blues, and classic rock. Headliners this summer include:
Fullerton Stage: Saturday - Anberlin; Sunday - Augustana
Montana Stage: Saturday - Dot Dot Dot; Sunday - Arra
Blues Stage @ Altgeld: Saturday - Michael Allman; Sunday - Pistol Pete
Wrightwood Stage: Saturday - Wedding Banned; Sunday - 16 Candles
The festival takes place Saturday and Sunday from 12:00 pm – 10:00 pm. Admission is $10. Proceeds benefit the Wrightwood Neighbors Association, which makes grants to charitable and educational organizations serving the local community.
Lincoln Avenue between Fullerton and Wrightwood
Chicago, IL 60614
And a look ahead at next week: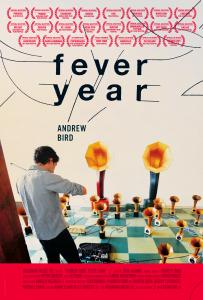 Music Box Theatre
The Music Box Theater presents its Summer Music Film Festival for the second year in a row. The four-day event showcases films devoted to music. Wednesday, August 1, is the last chance  to see Andrew Bird on the big screen. The Chicago native and musical maverick is the focus of Xan Aranda's award-winning documentary, Andrew Bird: Fever Year. The documentary takes an illuminating look at the musician during the final months of Bird's most rigorous year of touring. It captures Bird's unique style of multi-instrumental looping and features live performances with other collaborators. The Summer Music Film Festival begins Monday, July 30 and ends Thursday, August 2. Tickets are $11 per showing, or you can buy a package of 3 for $25. The full movie schedule and screening times can be found on the Music Box Theatre website. Watch a preview of the film, and view a behind-the-scenes photo gallery.
Music Box Theatre
3733 N. Southport Ave.
Chicago, IL 60613