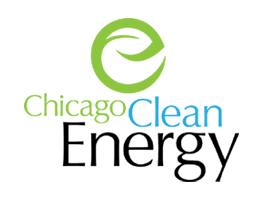 After a long fight, the last two coal plants in the City of Chicago are about to close down. But a new coal plant within the city may soon open. Proponents say this coal plant will produce clean energy, provide jobs and ensure rate stability to utility customers. But others say there's nothing "clean" about the project, and it could end up adding hundreds of dollars to your natural gas bill. It has quietly turned into a contentious battle, and on Tuesday, the emotions ran high as both sides tried to make their case.
A company called Leucadia National Corporation has big plans for a vacant 140-acre industrial site on the city's southeast side. Ald. John Pope (10th) says his neighborhood sorely needs the economic development.
"There's gonna be over 1,000 industrial construction jobs over the course of this project, over four years, and afterwards, hundreds of permanent jobs, and that's not to count the ancillary benefits and tax revenues that'll flow in," said Pope.
The plan, as approved by the General Assembly and awaiting action from Gov. Pat Quinn, is to build a plant that would use a process called gasification to convert coal and other carbon fuels into a substance called "synthetic natural gas."
Utilities that serve the suburbs and downstate would be locked into a long-term deal to purchase the gas and sell it to their customers. Leucadia says it is a revolutionary step forward in clean energy production.
"What happens is a chemical reaction where the fuels break down into their component parts, and what's even better is because it's fully enclosed, you're able to remove all the impurities from these fuels, impurities that cause pollution, things like sulfur and mercury," said Hoyt Hudson, project manager from Leucadia. 
And the plans call for a coal plant without smokestacks, with 85 percent of the carbon dioxide sequestered underground or shipped elsewhere through a pipeline.
"So, in an extraordinary chain of events, you're able to take a by-product, a pollutant, and create an additional energy from that," Hudson said.
But environmental watchdogs say they aren't buying any of it.
"Getting natural gas from coal is anything but clean," said Jack Darin, director of Sierra Club's Illinois chapter. "From destroying earth to get it out of the ground to the hazardous waste it leaves behind, coal has a very dirty life-cycle and we have much better ways to get gas that is cleaner and cheaper."
Leucadia says the state legislation makes it clear: limit pollution or don't operate the plant. Darin says there would be ways it could get around that.
At a downtown rally Tuesday, tensions flared between proponents and opponents of the bill - with the arguments essentially boiling down to creating jobs versus protecting the environment. But it's an issue that will also affect your pocketbook.
If you live in the suburbs or downstate, opponents of the bill say your natural gas bill could go up on average $170. That's why a broad array of environmental groups, consumer advocates, and even businesses have come together to ask Gov. Quinn to veto the legislation.
Under the deal, almost all of the costs to build and operate the plant would be passed on to consumers, reflected in higher natural gas bills. Opponents say it's like giving Leucadia a completely free ride.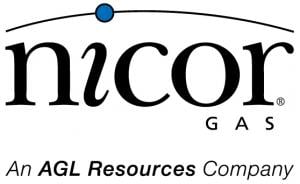 A spokesperson for NICOR, which provides natural gas to most residents in the suburbs, offered this statement:
"We estimate the costs for synthetic gas that would be produced at the Leucadia plant to be more than three times current market prices. If this legislation is passed, Nicor Gas customers would bear an additional $126 million in gas costs each year. With the abundance of low cost natural gas, the Leucadia plant is neither a necessary or a cost-effective way to supply gas to IL residential, commercial and industrial customers."
David Kolata of the Citizens Utility Board (CUB) agrees the bill might be a lose-lose for those customers.
"The fact that it does hit suburban and downstate consumers so hard, especially with natural gas prices declining, is a concern to us," said Kolata. "We want to see if there's a way to work it out."
Leucadia says that while natural gas prices may be low now, they have a history of volatility. They say their synthetic natural gas product is more stable, and a way for  utilities to hedge against higher natural gas costs. They also have promised a fund set aside to offset big rate increases as a result of their product coming online.
But for the broad coalition of groups demonstrating outside the governor's office, it isn't enough to offset their concern.
Illinois Sen. Donne Trotter is the chief sponsor of the bill. The governor has about two months to decide whether to sign or veto the bill allowing for the synthetic natural gas plant. His spokesperson says he is reviewing the legislation, but would not offer a timetable for when he'll make that decision. The mayor's office declined to take a position on the issue. View the full text of the bill, SB3766, in the PDF below.
What are your thoughts about a new coal plant opening in Chicago? Post your comments below or sound off on our discussion board!