Need some ideas for what to do this weekend? Chicago Tonight knows what is going on!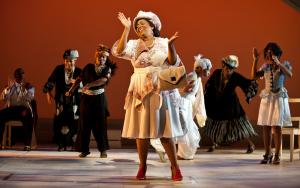 Crowns
Regina Taylor's gospel musical sensation returns to the Goodman Theatre to mark its 10th anniversary debut. When Chicago-born Yolanda is sent down south after the death of her brother, she finds strength in the tales of the wise women who surround her—and the powerful rituals connected to their dazzling hats. Inspired by Craig Marberry's book, Crowns, this jubilant musical traces the roots of Gospel through contemporary hip hop, fusing rich storytelling into a stirring coming-of-age tale. Performances run through August 5, and tickets cost $29-81. Check out an interview with Crowns' author, Craig Marberry, and watch scenes from the musical.
Goodman Theatre
170 N. Dearborn St.
Chicago, IL 60601
West Fest Chicago
Enjoy live, cutting edge music, a Kid Fest and a Pet Fest, as well as a multitude of booths from popular neighborhood restaurants, retailers, and artists at this street fair that reflects the eclectic persona of West Town. There will be a variety of activities, tasty food vendors and live entertainment. Pony rides, face painting and art classes are offered to kids, and there's even a separate "pup fest." Run through an obstacle course with your dog, then take a break for some dog "tattooing" and paw painting. The festival runs Saturday-Sunday, from 12:00 pm to 10:00 pm both days. A $5 donation is requested.
Headliners
Mainstage: July 7 - The Black Lips; July 8 - Mates of State
DJ Stage: July 7 - Flosstradamus; July 8 - Derrick Carter  
Kid Fest Stage: July 7 - Maker and Qwel; July 8 - Cutz on Cuts
Chicago Avenue between Damen & Wood
Chicago, IL 60622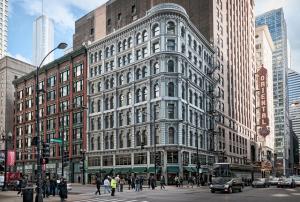 Chicago Landmarks Before the Lens
This ongoing exhibition presented by the Commission on Chicago Landmarks features 72 black and white photographs of 24 landmarks and historic districts by Richard Nickel, Barbara Crane, Bob Thall, and Stephen Beal. The photographs date from 1956-1987, offering a detailed view of 24 designated Chicago Landmarks, like the Delaware Building. Built in the massive rebuilding effort after the 1871 Great Chicago Fire, the building still maintains its 1870s character as an Italianate structure. The center is open Monday through Thursday: 8:00 am – 7:00 pm; Friday: 8:00 am – 6:00 pm; Saturday: 9:00 am – 6:00 pm; Sunday: 10:00 am – 6:00 pm. Admission is free.
Chicago Cultural Center
78 E. Washington St.
Chicago, IL 60602
Green City Market
Green City Market's Outdoor Market brings the community together, offering fresh, seasonal produce in a beautiful outdoor setting. The market is more than just shopping.  Each day at 10:30 am, watch chef demonstrations and learn new recipes to try out at home. Green City Market is a not-for-profit organization that aims to support small family farms, and promote a healthier society through education and appreciation for local, fresh, sustainably raised produce and products. Reusable bags and cash are recommended. The market is open Saturday from 7:00 am to 1:00 pm.
South end of Lincoln Park
1790 N. Clark St.
Chicago, IL 60614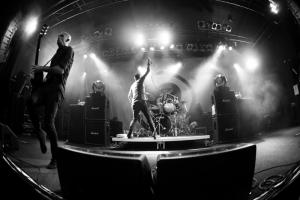 Vans Warped Tour
This nationally known traveling music tour features 72 artists this year, with featured band, Rise Against. There's a diverse array of artists in every genre from punk, metal and indie to rock, hip-hop, electronic, reggae and pop. The tour also proudly touts their eco initiatives, including biodiesel fuel for touring trucks and buses to a solar-powered sound system. Doors open at 11:30 am. General Admission is $46 and is open to all ages.
First Midwest Bank Amphitheatre
19100 South Ridgeland
Tinley Park, IL 60477