Chicago Magazine editor Emmet Sullivan joins us on Chicago Tonight at 7:00 pm with his picks for summer's best festivals.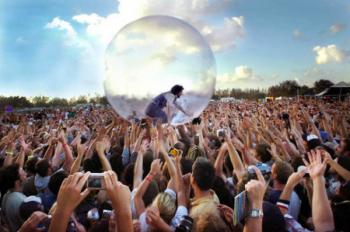 Pitchfork Music Festival, $45
July 13-15, Union Park
One of Chicago's biggest music festivals, Pitchfork returns this year to Union Park. The weekend passes are sold out (again) but you can still buy daily tickets to check out featured acts like Sleigh Bells and Animal Collective, and headliners Feist, Grimes, and Vampire Weekend. If you're looking to avoid the crush of sweaty Chicagoans, you can watch some of the acts on Pitchfork's livestream, hosted on their YouTube channel. But if you're there in person, you can check out the Soundplay arcade, featuring indie video games designed around a single song. 
Wicker Park Fest, $5
July 28-29, Milwaukee Avenue between North and Paulina
Wicker Park Fest is part of the Chicago tradition of neighborhood festivals, says Sullivan, who recently moved to Bucktown from New York City. "In New York, they close down streets for block parties, but they stretch across three to four neighborhoods. There's a neighborhood pride in Chicago that's not really replicated elsewhere."
Wicker Park Fest has something for everyone--face painting, food, etc.--but efforts are made to evoke the sense of the neighborhood. "Lucero is performing there this year, a punk country band that few other neighborhoods would think to do." Sullivan says. "Finding the band and the food to match up with the area's vibe is important."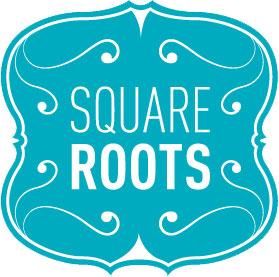 Square Roots Festival, $10
July 20-22, Lincoln Avenue between Montrose and Wilson
Square Roots is one of the few new festivals this year. The Old Town School of Folk Music had been hosting their Folk and Roots festival for over a decade, but decided to rebrand itself and partner with local craft breweries. The change is a smart move, Sullivan says, by offering more variety than other festivals.  
"People have come to expect more from these festivals. It's not enough to just have music," he says. "The beer offerings are a real way to stand out. They're trying to draw a new audience and remix themselves, shake it up and see what works."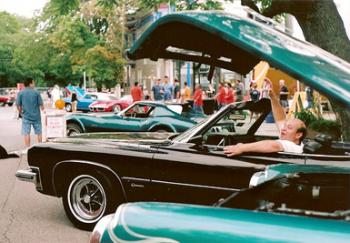 Retro on Roscoe, $10
August 11-12, Roscoe Avenue between Oakley and Damen
Chicago Magazine calls it one of the city's largest street festivals with some of the best music--especially if you're an '80s aficionado. "It's a huge nostalgia fest," says Sullivan, with '80s tribute bands and over 50 antique and muscle cars on display. It seems like the core Roscoe audience is someone who grew up loving hairbangers, but now has kids of their own. "With face painting and balloon animals, they're really emphasizing the kids part of the fest," he says.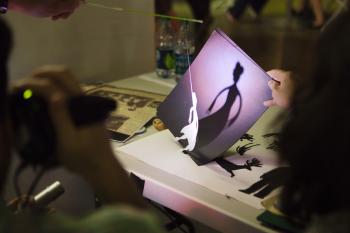 Printer's Ball, Free
July 20, 1104 S. Wabash Avenue
Part party, part live demonstration, part performance art--Printer's Ball is a showcase of literature across genres and form. Above a DJ'd party, participants will learn how to use printing presses, listen to poetry readings, and sample a host of independent magazines. "It's very important to show culture isn't just music," Sullivan says. "Literature deserves it own night. Printer's Row Lit Fest is great during the day, but this is a party to celebrate literature across all forms, and a celebration of what's going on in Chicago."