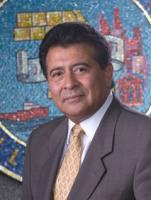 Federal corruption charges for two former public officials and five businessmen were announced on Thursday. Former Cook County Commissioner Joseph Mario Moreno and former Chicago Ald. Ambrosio Medrano are being charged for two bribery complaints -- one involving Cook County's John H. Stroger Hospital.
Moreno is also being charged for allegedly accepting $5,000 as part of a bribe to ensure development of a waste transfer station in suburban Cicero.
"Public officials who solicit and obtain bribes, and private individuals who pay bribes, undermine trust in honest government. The defendants in these cases are alleged to have done just that," said Patrick J. Fitzgerald, United States Attorney for the Northern District of Illinois, in a press release.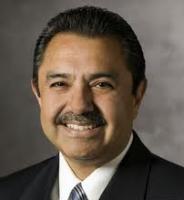 Moreno served as Cook County Commissioner for 16 years until 2010, and had Medrano work on his county staff. Medrano was previously convicted of bribery in the 1990s when he served as an alderman. He was charged with offering a bribe to an undercover informant while working on Moreno's staff. He spent two and half years in prison after pleading guilty to accepting $31,000 in bribes.
Each bribery count carries a maximum penalty of 10 years in prison and $250,000 fine, and conspiracy to commit bribery carries a maximum prison term of five years, also with a $250,000 fine.
View the formal complaints against the defendants in the PDFs below.