Chicago's upcoming NATO summit is expected to give the city's economy a $128 million revenue bump, according to a projection report by World Business Chicago and the Chicago NATO Host Committee.
The report, released Monday, says the conference will bring 21,200 people to Chicago, among them delegates, their support staff, related event participants, and members of the media. The city says that will translate to more than 49,300 hotel nights and 2,200 temporary jobs.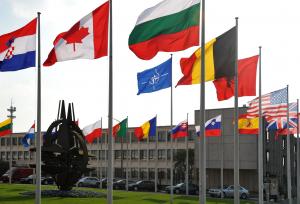 Host committee head Lori Healey told community leaders Monday the revenues from the May 20-21 summit would be "significant for a minimal amount of investment," according to Crain's Chicago Business. Healey also reportedly said the revenue estimate was "conservative," since proposed gains from increased tourism were not included.
The cost of the event – and whether that burden would fall on Chicago taxpayers – has been a point of concern since the city was named as host last year. The Chicago Sun-Times reports the NATO Host Committee has raised $36.5 million from corporate donors and identified $19.1 million in federal security grants to cover the cost of hosting the summit thus far. Healey said that's more than enough to cover the cost of the summit without help from taxpayers, according to CBS Chicago.
At a separate event, Mayor Rahm Emanuel reiterated Healey's assurances, again attempting to quell concerns over the summits cost, according to the Chicago Sun-Times.
"Taxpayers will not pay anything for the summit — That's why we raised private money and I secured the federal money," Emanuel reportedly said.