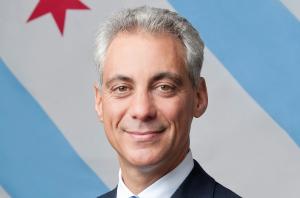 Mayor Rahm Emanuel's Ethics Reform Task Force submitted a report with 34 recommendations designed to strengthen the city's current ethics ordinance and curb corruption.
The four-man task force was appointed in early December 2011 to review the standing ordinance and how it could be improved. Suggestions in the report, which was announced Monday morning, include "strengthening the rules for financial disclosures, prohibiting elected officials and City employees from receiving or giving loans to lobbyists, adding a whistleblower protection for reporting misconduct, penalizing Political Action Committees (PACs) from knowingly accepting improper campaign contributions, and increasing enforcing penalties for violations of the ethics ordinance," according to a press release issued by the mayor's office.
"I thank the Task Force for their initial recommendations, which will help create a culture of ethics and accountability throughout City government," said Emanuel. "I look forward to working with the City Council to turn these important recommendations into law."
The task force is comprised of chair and former Illinois Campaign for Political Reform Director Cynthia Canary, former U.S. Attorney's Office supervisor Sergio Acosta, 4th Ward Alderman Will Burns, and Northwestern University law Professor Dawn Clark Netsch. According to the press release, the task force developed its report through a series of interviews with civic leaders, independent research, public and city employee hearings, and public submissions.
A second round of recommendations is planned for mid July. All recommendations to amend the standing ordinance require City Council approval.
To read some of the task force's recommendations and a current copy of the ordinance, see the attached PDFs below.
And watch Chicago Tonight at 7:00 pm for Paris Schutz's report.