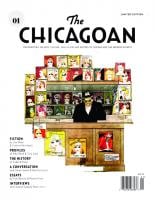 A new magazine called The Chicagoan is striving to be The New Yorker for the Midwest. We ask the editor and others whether this might be the dawn of a new era in Chicago's literary scene.
The magazine's editor, J.C. Gabel, joins us on Chicago Tonight at 7:00 pm, and spoke with us earlier in the week. Check out an article on The Interrupters from the issue below.
Gabel, the founder of Stop Smiling, says he got the idea to relaunch the 1920s magazine after meeting Professor Neil Harris from the University of Chicago last year. Harris had recently rediscovered the magazine, sort of a New Yorker for the Midwest with profiles, society gossip, and reviews, but which folded after nine years. Gabel and many others in Chicago media had never heard of the magazine before Harris' book, and Gabel was eager to bring back a place where significant journalism, fiction and criticism about the Midwest could be featured. 
"It was frustrating as a writer because there was nowhere to do anything intelligent and long-form locally. Everything in Chicago seemed so formulaic," Gabel said. "And I don't think the city has ever been so vibrant. But when you look at the media marketplace, it's all advertorial, it's all "best of" lists, it all serves the top 2 percent. Meanwhile, all the regular newspapers have been bludgeoned by consolidation, etc. I felt that there was a huge, gaping hole."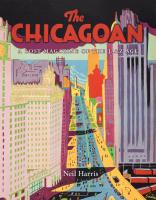 The magazine's first issue has stories on Chicago's architectural plans for Northerly Island, a look at postcards of the atomic age, and a story of a brutal murder told by a Chicago police officer, not to mention its 50-page oral history of Siskel and Ebert.  The stories highlight a city that Gabel says is culturally underplayed.
"In the past few years, I've noticed that our generation is running the show in other cities--but that's not the case here," said Gabel, who is in his late 30s. "That's why we don't have a hip New Yorker, a Vice, etc. But Chicago hasn't had this moment in a long time: a new mayor, a Chicagoan as president, the presidential campaign is based here. It was upsetting to me, as a freelance writer, when editors told me 'I love this story, but it's too Midwest.'"
The magazine's first issue was released February 12, and Gabel plans on eventually expanding to a daily website, monthly e-books and podcasts. Those plans will be shaped by how well the issue sells, because the magazine is ad-free. Issues are $20 each, and a subscription to all of the The Chicagoan's planned content is $100 a year. 
"We have to wait and see: will the people of this town pay for this content? We're looking for guidance to see how to steer this the best possible way," Gabel said. "All we know is that the sections will be our franchises. This first issue has first issue syndrome written all over it. There was no real budget. But I think this has good legs; we're working with very smart people. The question will be: does the Midwest want something like this?"