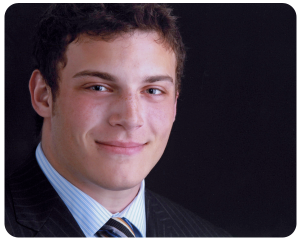 More than 200,000 children in the United States suffer from Tourette Syndrome. A person with Tourette's experiences involuntary vocal and physical tics that are often difficult or impossible to control.
On Chicago Tonight at 7:00 pm, we speak with one local high schooler who has decided to make a difference in spite of the disease. Ariel Small joins us to discuss his battle with Tourette's and his new documentary.
Ariel Small grew up in suburban Chicago with four siblings and loving parents. As Ariel grew older, his parents noticed something different. His behavior became more and more alarming.
Different is the New Normal tracks 17-year-old Ariel's trials and triumphs, as he struggles with uncontrollable tics caused by Tourette Syndrome -- and others' intolerance throughout his life.
The film reveals a firsthand account of Tourette's through the eyes of Ariel Small. With his permission, his mother Robin turned the camera on him to document their emotional journey to overcome the obstacles of Tourette's in order to raise awareness about the disorder and help others living with the condition.
Along the way, Ariel meets James Durbin, American Idol finalist, whose own battle with Tourette's make him realize that anything is possible.
Watch a trailer for the documentary below.
Different is the New Normal airs right here on WTTW11 on Nov. 6 at 6:00 pm. For more information about Ariel Small and the film, visit the links below.