The video cannot be displayed.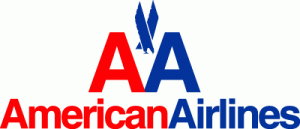 On Tuesday, the City of Chicago and the Regional Transportation Authority (RTA) filed lawsuits in the Circuit Court of Cook County against the City of Kankakee, the Village of Channahon, and three brokers over what Mayor Rahm Emanuel has referred to as a sales tax kickback scheme. But Kankakee, Channahon, and a few brokers aren't the only ones allegedly circumventing sales tax laws—United and American Airlines are both purportedly routing jet fuel purchases through the small town of Sycamore in order to lower their taxes by $12 to $14 million that would otherwise go to Chicago.
"Companies are gaming the system and cheating Chicago's taxpayers," said Mayor Emanuel. "I have to be the voice for the taxpayers, and I will not tolerate this."
According to the City and the RTA, a number of companies have set up a false storefront so they can have brokers there process their retail sales. This then enables them to take advantage of the different sales taxes in those towns, a practice the Illinois legislature prohibited in 2004. The reason this scheme is possible is that, whereas in most states sales tax occurs where the buyer is, in Illinois it instead occurs wherever the seller operates.
The claim states that these companies do not have significant stake in Kankakee and Channahon—that they do not create jobs or develop the economy in either town. Furthermore, the RTA believes the towns have disobeyed the Freedom of Information Act by not releasing the agreements upon the RTA's request. In addition, the two towns have not disclosed the names of the companies.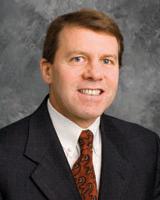 "This case is about fairness. Businesses that utilize our transit system because their company and their employees are located in our service area should pay their proper share of taxes, and not try to shift that burden on to others," stated RTA Executive Director Joe Costello. "These tax consultants and businesses that are misdirecting tax dollars in secret deals should be ashamed, and we are intent on stopping this practice."
Chicago's sales tax can be as high as 9.75 percent, yet Kankakee and Channahon currently have the highest annual retail sales per capita at $78,000 and $62,000, or roughly 10 times that of Chicago. Illinois sales tax is set at 6.25 percent at the minimum, of which 5 percent goes to the state and the rest to wherever the sale is sourced, 1 percent to the municipality and .25 percent to the county. This is where the RTA's claim comes in—that .25 percent goes to the RTA in Cook County.
"The RTA system relies on sales tax revenue for almost 50 percent of our funding," said Costello. "It is this funding that keeps our trains and buses running, and in good repair. We know that these illegal tax avoidance scams are costing our riders tens of millions in lost revenues every year."
The RTA seeks to regain those "tens of millions," and have filed suit for over $100 million of lost revenue. They believe that Kankakee and Channahon have paid these companies over $30 million of public funds in 2010.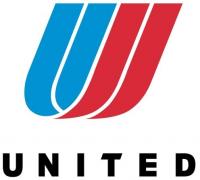 "This suit is not an attempt to bankrupt Kankakee and Channahon," said RTA Chairman John Gates. "It is an attempt by the RTA Board to fulfill its fiduciary responsibility to our riders by collecting every penny that is owed to the transit system. We would prefer not to go to court, but these municipalities, and others engaged in this practice, have made it clear that they will not stop unless we make them."
Sycamore's sales tax rate is 8 percent, and in the 2011 fiscal year the municipality returned $12.6 million to United and $11.6 million to American Airlines while retaining $400,000 in taxes from each company, or 2.75 percent of their tax rate.
The alleged tax rebate schemes are occurring a time when Chicago is struggling with a significant budget gap, providing further impetus for the lawsuits.
To view the RTA's complaint, click on the PDF below. For more information on the lawsuits, visit the links below.