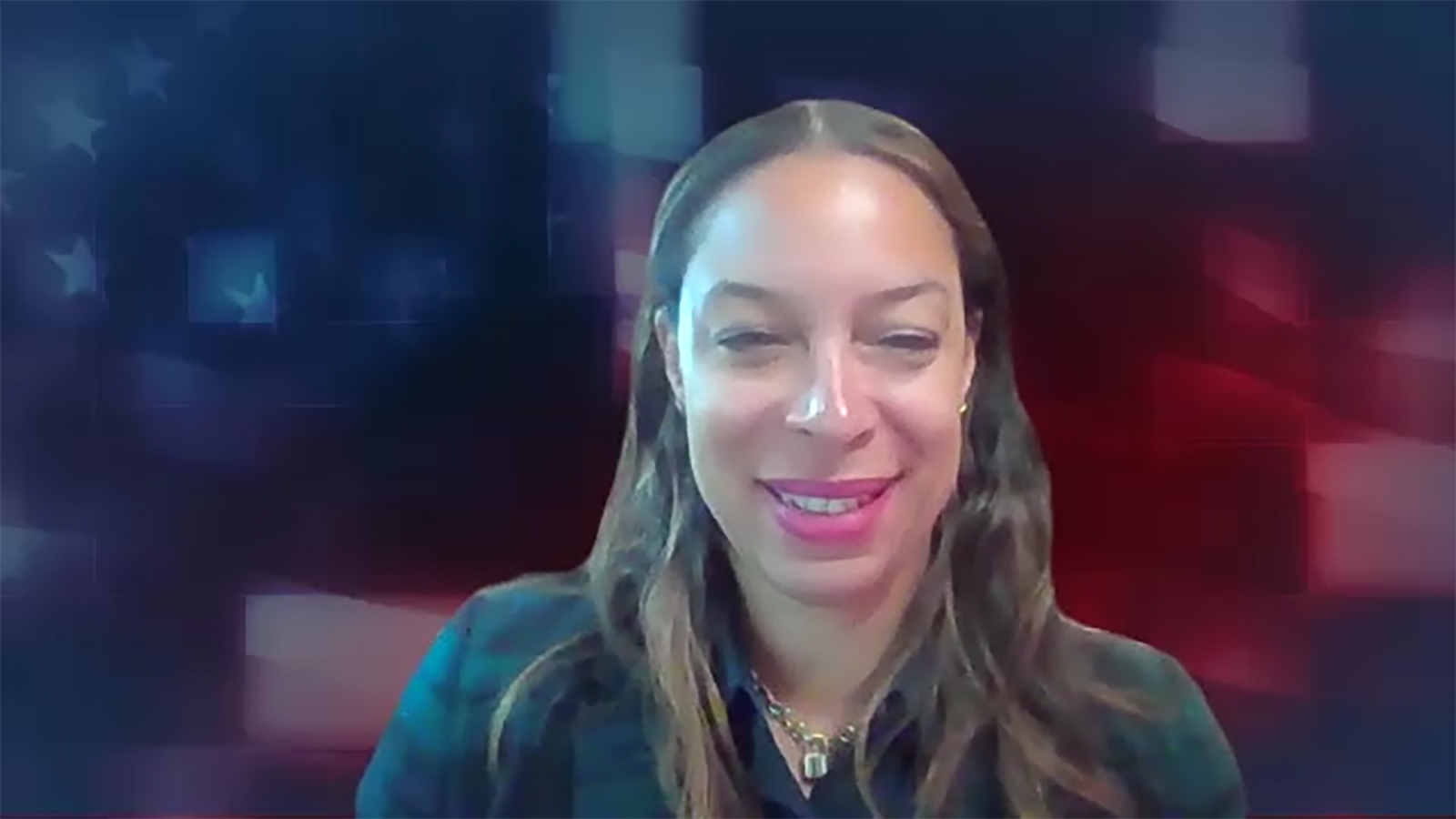 This candidate did not record a video.
About the Candidate
Name: Nykea Pippion McGriff
DOB:
Occupation: Vice President of Strategic Growth  
Political Experience: Federal coordinator for the National Association of Realtors    
Website: nykeaforcongress.com
Twitter: @Nykea4Congress
Facebook: @Nykea4Congress
Instagram: @Nykea4Congress
Candidate Statement
I'm Nykea Pippion McGriff and I was born and raised on the South Side of Chicago.
And I'm part of a club that no mother ever wants to belong to, but far too many do. Five years ago, my son Xavier was shot and killed in a random act of gun violence 
I'm running for Congress to honor Xavier and continue his legacy of caring for our community. I'm running for all the moms who have also lost their kids.
And I'm running because Congress is a club that needs a lot more moms like me in it who care about the people of the Illinois first congressional district.
As a single mom trying to buy a home for the first time, I know I wasn't treated fairly. We continue to see discriminatory practices in housing and individuals telling us where to live. So what did I do?
I became a realtor to advocate for other first-time buyers. And I became the first black woman President of the Chicago Realtors Association
And when my son Artie who has autism wasn't getting what he needed from the public schools, I took on the school board to get him – and other kids like him – what they need and what they deserve.
I'll fight for your family as hard as I do for mine. I will create good-paying jobs, fight for health care that is affordable and accessible for all and I will demand that our streets are safe.  
So, I hope that you'll join my campaign. Because what I've learned, is we moms can get things done. And this mom is on a mission to go to Congress to help kids like Xavier and Artie and all of our kids. 
Now is the time. Let's do this. I hope you'll join my campaign.
Candidate Q&A
Why are you running?
I am a mom trying to get stuff done. From an early age I saw what hard work and determination looked like. I was raised and influenced by strong women in my life. I understand what sacrifice turns into. When it came time for me to raise my first child, Xavier, I looked to purchase my first home, but faced discrimination and felt taken advantage of. Not wanting the same experience to happen to other families, I pursued a career in real estate. As a real estate broker, my life's work has been to help families build towards their futures. This same driving force of getting stuff done to make my community better is why I am running for Congress.
As a mom I have worked tirelessly as an advocate for my children. My youngest son, Artie, has autism. When I realized he wasn't receiving the adequate education he needed, I took action and I took on the school district. I fought to make sure my son gets the education he, and his fellow peers, need to thrive in our community.
I am not a career politician -- I truly never thought a life in public office was my calling. Politics was my son Xavier's passion. Part of me is running for Congress in the Illinois 1st to pick up where my son left off. My son Xavier was a victim of gun violence in 2017. His tragic passing has put me on this pathway to service. One immediate action I would take once elected to Congress was inspired by my experience in Israel. On a mission trip to Israel, I deeply connected to the Israeli families facing constant gun violence of their own. There, families who were affected by gun violence were able to receive trauma counseling to help with their grieving. The constituents of South Side Chicago would benefit greatly from a program like this. I know my family and I would have when Xavier passed.
I'm running for Congress because of these experiences as a mom, and how they have shaped my core beliefs. But this wouldn't be the first time I have served my community. I have served on numerous boards at the national, state and local level helping create access to affordable living across Illinois and been a champion of ways to create generational wealth. I have strong community ties through my work with various not for profits like the Spanish Coalition, NACA and LUCHA. I also volunteer for Coat Angels, which aims to keep our most children warm. As the first Black woman President of Chicago's Association of Realtors, in its 137 year old history, I understand the power of breaking down barriers. As the first woman of color to be the Congresswoman of the Illinois 1st Congressional District, I will do my part in mentoring the next generation of barrier breakers!
What does this office do well, and what needs fixing?
Over the past couple of years, the office has increased his communication from his office. He has helped ensure the constituents of the district are aware of the news and current events going on in the district. Overall, the Congressman has done an excellent job being a representative of the people. I think one area that I would prioritize as soon as I get into Congress is ensuring our community is an affordable place to live and grow a family.
What is the most pressing issue facing your constituents and how do you plan on addressing it?
We have an affordability crisis in the Illinois 1st Congressional District. All throughout the district from Cook County and all the way down to Will County, families are struggling with rising costs across the board. From the rising cost of utilities, food and rent increases, families are being priced out of our communities. We need to make sure the office is an advocate for generating economic opportunities and affordable living. While in Congress, I will work to bring meaningful resources back to the district to help incentivize home building in the area. Creating more homes will ultimately assist in stabilizing our surging housing and renters' market.
What specific steps would you take to ensure your office is accessible and responsive to your constituents?
I will prioritize hosting town halls (in-person and virtually) to ensure the constituents of the district have a consistent forum to voice their concerns. In the ever expanding reach of multimedia, will use video updates on what is going on in-district and in Washington. And I will make sure the public understands how the office can assist them (veteran services, social security, medicaid payments; helping with immigration visas).