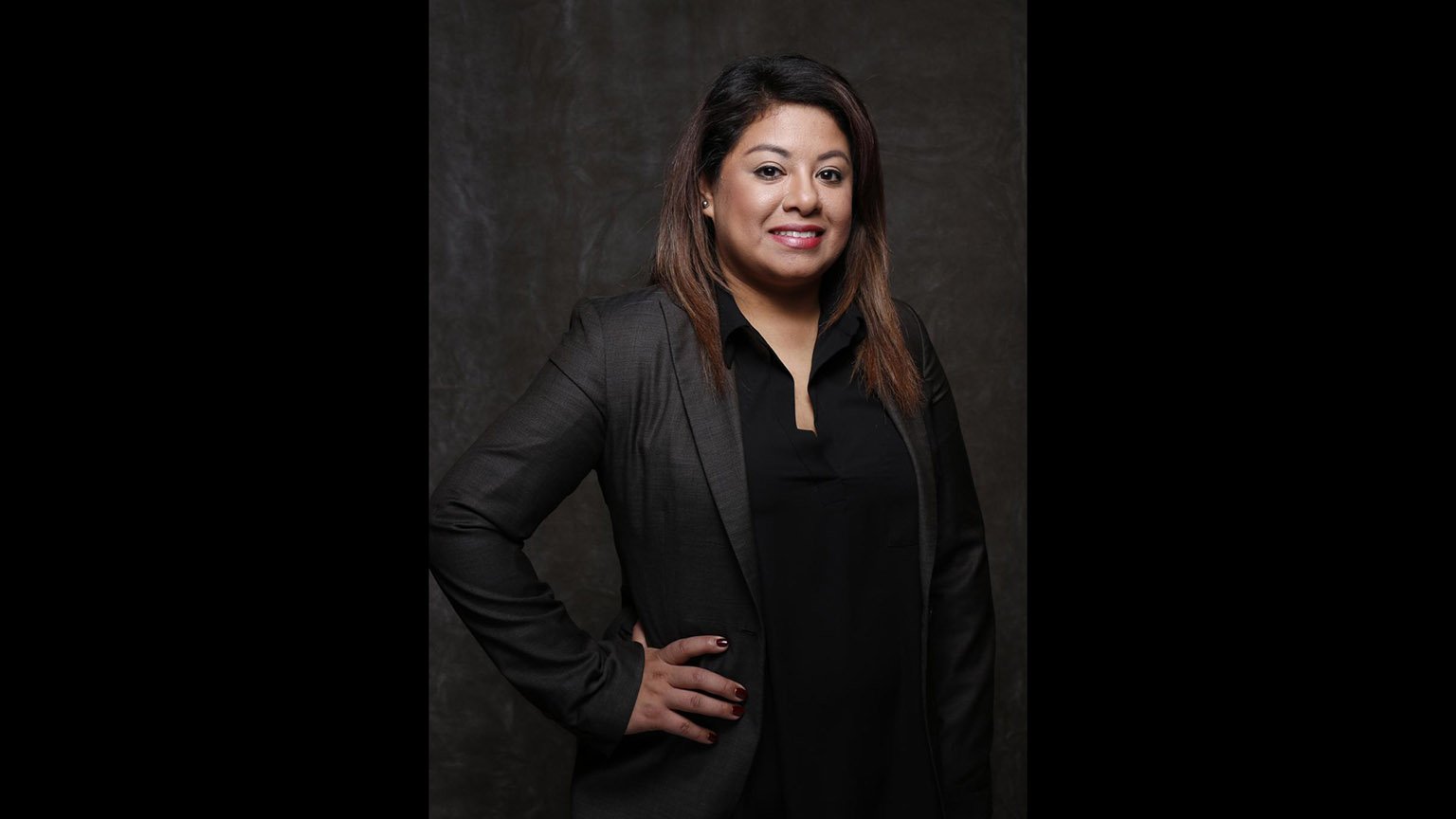 This candidate did not record a video.
About the Candidate
Name: Lisette "Liz" Lopez
DOB: Aug. 22, 1986
Family: Only daughter to Antonio and Juanita Lopez; single mother to Ely Martinez and mom to rescue dog, Molly, who has special needs.
Occupation: Director of Outreach for Oak Street Health
BA in Social Work and Criminal Justice
MBA in progress
Political Experience: Have never ran for office
Website: lizlopez.org
Candidate Statement
My name is Lisette "Liz" Lopez. I am a mother, organizer, social worker, a working class Chicagoan, and currently Director for Oak Street Health. I have lived in the 22nd ward my whole life and I am proud to be raising my daughter here as well. I am running for 22nd ward Alderman because I love my community and believe we can do better for it. I believe that we should all have a choice as to who our next alderman will be and he/she should not be appointed-- especially when we have lacked strong leadership in the last 25 years. Everyday it gets harder for working class families like mine to get by: rent becomes more expensive, property taxes increase, yet our income remains stagnant and has little growth. It is time to fight for a Chicago that working families can afford. We deserve an Alderman who provides transparency and is accountable to its residents.
I commit myself to:
1. Help small businesses remain and thrive in the community
2. Advocate for the deterrence of neighborhood crime by bringing resources to youth and seniors as well as work with the police and fire department
3. Improve the quality of our schools
4. Bring healthcare services to residents and focus on cleaning up and tackling environmental issues in the community
For the first time in 25 years, we are going to have a real democratic process and I am beyond honored to be the first woman to run in this district. The fight we have is going to be a long and hard one but I know we can achieve it if we work together. I do not seek the backing of corporations or other politicians because I do not want to owe anything to anyone. I also do not have to spend time learning what this district is missing since I work, live, and am raising my daughter here. I know what we lack and I know what needs to change; I represent the community. My career has been to work with the homeless, the young, the elderly, the sick, the undocumented and people suffering from domestic violence. I am going to bring more resources and I will work with organizations to improve all the areas of District 22 as I have been doing for the past decade. We are tired of more of the same and it is time for a change, what I ask is for an opportunity to make this possible.
Candidate Q&A
What is your vision for this office?
I want to be a face and not just someone hiding behind a desk. Our ward requires two offices (one in Little Village and the other in Sleepy Hollow/ LaClaire area). My office needs to be available to all constituents and in order to make sure everyone is heard, all issues will be issued a ticket number-- this will ensure that no one is ignored. Ward information will also be available on social media and on a new webpage.
My vision is for more transparency available to our constituents. We have zero transparency now when it comes to projects and how money is used. I want to make all of this information available so that there is communication between my office and the community. The 22nd ward is also lacking resources, our school's infrastructure need a lot of work, the streets are plagued with potholes and our streets are full of garbage. My vision for our office is for it to be a place that the community not only has access to but that also provides workshops and a space for other organizations if needed.
What is the most pressing issue facing constituents, and how can you help address it?
The most pressing issue in the 22nd ward is the lack of transparency and no community inclusion on any matter.
Currently, we have a development that was approved without community buy-in (known as the Hilco development along the Little Village Industrial Corridor). My campaign is against this development for many reasons: it will cut into homes on 31st street, it will affect students in the area, it will cut into Gary school, and it will also cut into a part of Piotrowski Park. Apart from the project affecting the residential area down 31st street, a park and school, I am also against the 10 year tax break awarded by current alderman Muñoz-- something that if our committeeman Michael Rodriguez becomes alderman, he would accept. This is not in any way shape or form a benefit to the community. More trucks means higher car/home/health insurance and decreased property value. Not to mention what that will do to our health. By putting constituents first, we have to create an office that will serve the community and its interests only. Making decisions that have a directly impact on the health of our community should never be approved without knowledge from the community.
It is business deals such as these that continue to plague the 22nd ward for the past 25 years. I am pushing for community buy-in and support. I want to keep my community informed for projects and proposals after decades of being in the dark. I push for having more transparency and opening the lines of communication with residents so they know what goes on in the ward. I will have a website as well as social media presence-- two things we currently do not have in place now, as well as open a second office for the southernmost part of the ward.