Summer's unseasonably cool, wet start has transitioned into days that are hot and sticky. What does this mean for watering your garden and harvesting crops? We check in on the WTTW garden with The Organic Gardener Jeanne Nolan, who demonstrates best practices for maintaining healthy crops during the dog days of summer.
Nolan shares watering tips and takes in the latest harvest on Chicago Tonight.
---
Take a look at some of the crops we've been able to harvest so far this summer. Go here to find more stories and photos about our organic garden at WTTW.
French breakfast radish
Planted: May 1
First harvested: June 4
Head of lettuce, Spicy Greens, and Lettuce Mix
Planted: May 1
First harvested: June 4
Red Russian kale
Planted: May 1
First harvested: June 17
Tuscan/Dino kale
Planted: May 1
First harvested: June 17
Hakurei turnip
Planted: May 1
First harvested: June 19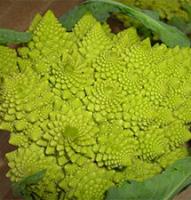 Romanesco cauliflower
Planted: May 1
First harvested: June 24
Purple cauliflower
Planted: May 1
First harvested: June 29
Sugar snap peas
Planted: May 1
First harvested: June 29
Basil
Planted: June 4
First harvested: June 29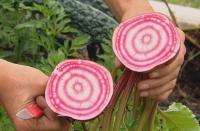 Chioggia beet
Planted: May 1
First harvested: July 20
Garlic (Spanish Roja)
Planted: Nov. 4, 2014
First harvested: July 20
Red cabbage
Planted: May 1
First harvested: July 20
Cayenne pepper (green)
Planted: June 4
First harvested: July 20
Tri-color bush beans
Planted: June 4
First harvested: July 29
Turkish orange eggplant
Planted: June 4
First harvested: Aug. 12
Sungold tomatoes
Planted: June 4
First harvested: Aug. 12
Gold berry tomatoes
Planted: June 4
First harvested: Aug. 12
Shishito pepper
Planted: Aug. 12
First harvested: Aug. 12
Cayenne pepper (red)
Planted: June 4
First harvested: Aug. 17