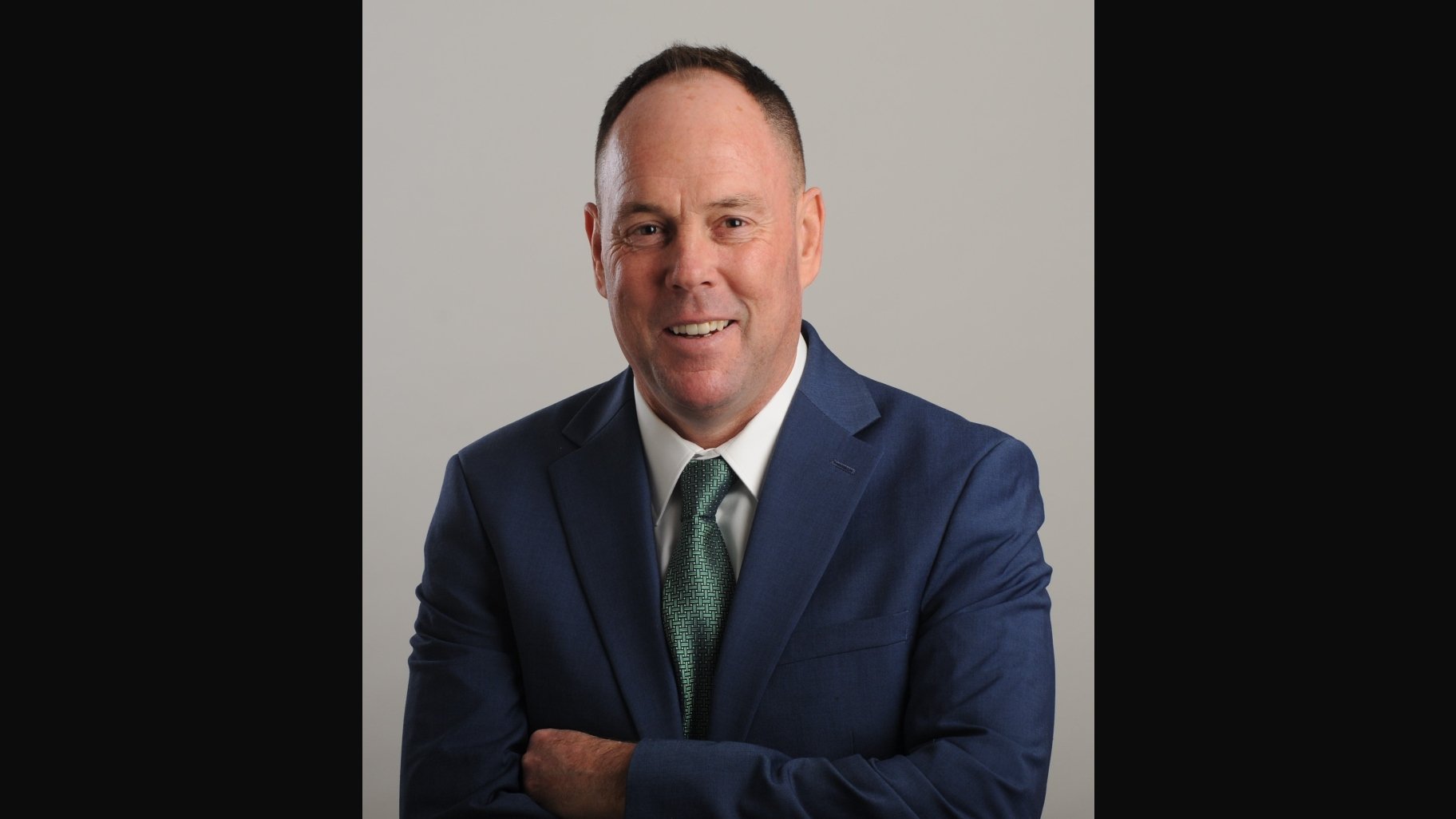 About the Candidate
Name: Matthew J. O'Shea
Date of Birth: 8/26/1969
Occupation: Alderman, 19th Ward
Political Experience: 2011-Present, Alderman, 19th Ward
Political Party: Democrat
Website: www.mattoshea.net
Twitter | Instagram
Candidate Q&A
Why are you running?
I am a lifelong resident of the 19th Ward. I was fortunate enough to have been raised in this community where generations of families choose to make their home. From a young age, I have been actively involved in civic and community efforts and know that I benefited a great deal by living here.  I chose to run for Alderman because I wanted to make sure that my kids had the same close knit, strong, engaged community to grow up in that I did.  I wanted to make sure that my kids and their friends had the same great experience I did growing up, and that one day they would choose to raise their own families here. I have dedicated my career to public service and helping others and I feel that this is the best way for me to give back.
What does this office do well, and what needs fixing?
Delivering constituent service and communicating information to the community have always been our strong suits.  In an engaged and highly connected community like ours, my team and I often engage in multiple projects and events and ultimately end up spreading ourselves too thin which is something we are always trying to manage more efficiently.
What is the most pressing issue facing your constituents and how do you plan on addressing it?
Crime is the most pressing issue facing Chicagoans. In September 2021, I co-authored an op-ed with former Deputy Mayor for Public Safety Susan Lee on the need for more investment in both the Chicago Police Department and in successful violence prevention programs. When discussing public safety, Chicagoans are too often faced with a false choice between law and order and violence prevention.  To truly stem the tide of violent crime, we need both operating at full strength. 
Addressing the staffing crisis in the Chicago Police Department (CPD) must be a priority. That is why I proposed a package of hiring incentives that includes a $5,000 signing bonus for new recruits and $10,000 in down payment assistance for first-time home buyers in the department. CPD should also provide cash incentives to younger officers, especially those who have not yet vested in the pension system to help keep officers on the job.  I am also exploring a student loan assistance program for the Department.
While incentives can be a valuable tool, steps should also be taken to help the department operate more efficiently with the reduced manpower they have now. Public safety cameras help the department act more quickly to make arrests and free up officers who often spend hours canvassing an area looking for private camera footage. That is why I have proposed a "buy one get one" option for Alderman who choose to allocate funds for cameras, with locations being designated by local police commanders. In my ward, cameras were essential in arresting the offenders who murdered retired Firefighter Dwain Williams in December of 2020 and those responsible for shooting of Officer Danny Golden in July of this year.
Aside from cameras, the City must significantly increase its fleet of helicopters. Today, CPD has two helicopters; one is 28 years old and the other is 16 years old and both are frequently down for maintenance. The 2023 Budget allocates funds for the purchase of two additional helicopters, though between the procurement and construction processes, those helicopters will not be online until 2024. I have been calling for an investment in helicopters since the 2020 budget cycle. The Los Angeles Police Department has 17 helicopters and 1 airplane, the Houston Police Department has 13 helicopters, and the New York Police Department has 8 helicopters and 1 airplane.
It is equally important to address the root causes of violence. In my ward, I've worked with Chicago CRED and Becoming a Man (BAM) on outreach efforts to at risk youth. Research shows that even has violent crime skyrockets, these programs have begun to bear fruit.  A Northwestern University study found that participants in Chicago CRED's program are half as likely to be shot or arrested as non-participants with similar backgrounds.  Two separate trials administered by the University of Chicago Crime Lab found that BAM cuts violent crime arrests among young people in half and boosts the high school graduation rate by nearly 20%. Data clearly shows that violence prevention programs can work when success models are properly resourced. 
Unfortunately, these programs are not operating at scale.  The Northwestern Study referenced above found that violence prevention efforts are reaching about one in twenty at risk young people.  In 2022, the City allocated $85 million to support violence prevention and spent less than 20% of those funds.  The administration must do a better job of getting these funds out the door and doing so with programs that have a proven track record of success.
Ultimately, more officers are needed to respond to calls and create a deterrent to criminals, investigate crimes, and deal with dangerous situations.  More outreach workers and social workers are needed to reach at risk young people before they commit crimes, prevent retaliatory shootings, and guide them into a better socio-economic position.
What specific steps would you take to ensure your office is accessible and responsive to your constituents?
I operate two community service offices in the 19th Ward to address and respond to constituent service requests.  In addition, we frequently host pop-up ward office hours at our local farmers market to better connect with residents.  That being said, my goal is not to just be responsive, but to be proactive in delivering services.
I host a minimum of four town hall meetings each year and at least one mobile City Hall event. We also use a strong direct mail program to connect residents with the services they most need.  For example, when a resident turns 65 years old, my office proactively mails them information on the various rebates, exemptions and discounts on government services they will now be entitled.  As a result of that outreach, the 19th Ward has among the highest participation rates in the senior citizen sewer rebate program.  Working with the County Treasurer we research which properties are entitled to property tax exemptions they did not receive and mail them notices on how to obtain refunds on overpaid taxes.  Each year, we also do a personalized mailing to every residential property owner that is eligible to appeal his or her taxes through the County Board of Review.  Our mailing includes individual property index numbers as well as all the paperwork and information needed to complete the appeals.  As a result, our ward has among the highest rate of appeals filed with the Board of Review.  Our goal is to ensure that people receive every government service to which they are entitled.
During the pandemic, mine was among the first Aldermanic Offices to re-open after the shut down.  While many offices were closed for over a year, we implemented proper safety procedures and opened only a few short months after the stay home order was announced. To serve constituents during the pandemic, we launched a program to deliver meals to elderly residents who were most at risk - since then my staff and I have delivered over 3,500 meals to senior citizens.  To respond to community needs during the pandemic we hosted over 16 testing events administering over 5,000 tests before offering regular testing in our office. We also facilitated over vaccination appointments for over 6,000 residents through testing events that we coordinated, and through assisting residents obtain appointments at area pharmacies.
Several years ago when we saw a stark increase in animal related complaints, I purchased raccoon traps and my staff and I personally set and trapped raccoons and then released them in area forest preserves. We've always made a point of going above and beyond to provide service to our residents. Finally, many of the most commonly needed service requests are available via our website.
Do you believe in the tradition of aldermanic prerogative, which gives each City Council member the final say on issues in their ward?
As a member of the City Council, I do not have final say on issues in my ward. Undeniably we have input and influence, but we do not, and have never had final say on issues.  I have testified at zoning board hearings and had the board rule against me, I have opposed the issuance of special event permits and had the Department of Cultural Affairs and Special Events issue permits over my strongest possible objections. If a business is permitted under the existing zoning, I do not have the ability to prevent them from opening and if a business I support is not permitted under the existing zoning I do not have the ability to allow them to open.
That being said, local Aldermen do have significant influence over zoning matters in our respective wards.  That influence is not absolute - as was seen most recently when a zoning change to enable an affordable housing project on the northwest side was approved by the City Council over the objection of the local Alderman (its worth noting that in this instance, I voted against my colleague because I believed the project was in the best interest of the City).
Giving the local elected official significant influence in local land use issues is the best way I know of to provide residents with a seat at the table when development decisions are made. If that influence is to be taken away from Aldermen, who would it be given to? Given the landscape of municipal government, authority is traditionally held by either the Aldermen or the Mayor.  Personally, I believe most residents have more faith in their Aldermen than they do the Mayor. That being said, I am very open to discussions of different approaches should anyone present a different concept.
Should the $1.9 billion budget for the Chicago Police Department increase, stay the same or decrease?
I oppose decreasing the police budget.  The police department needs to take steps to improve recruitment and retention of officers.  This should come in the form of financial incentives for new recruits and existing officers. We should also invest more resources in our public safety camera network and our fleet of helicopters- though those dollars would likely come from the budgets of either the Office of Emergency Management and Communication or the Office of Public Safety Administration.
Should the city raise the Real Estate Transfer Tax on properties sold for more than $1 million to fund programs to help unhoused Chicagoans?
Now is not the appropriate time to raise the Real Estate Transfer Tax on high value properties.  A majority of the revenue captured by this tax would come from the transfer of large downtown buildings, which are still experiencing record level vacancies from the pandemic. Moreover, new revenue streams should be first dedicated to the City's massive pension debt. The City should work with the County, State and Federal Government to create a plan for the unhoused population in Chicago.
Should the city open and operate mental health clinics to provide free care to Chicagoans?
As a former social worker and past board member of Mental Health America - Illinois, I strongly believe that the level of free mental health services provided to Chicagoans should be expanded.  Doing so would reduce crime, homelessness and poverty and improve many other social issues facing the City.  However, there has been an ongoing debate on whether or not resources are better used by re-opening Chicago clinics or funding outside organizations to provide care.  I support allocating resources in a way that provides the highest quality care to the most people.
How should Chicago build the 120,000 homes it needs for low- and moderate-income Chicagoans?
Last year, Chicago took two strong steps forward in addressing our affordable housing issues.  First, the City Council passed the Connected Communities Ordinance.  This measure, which I voted in favor of, will provides zoning incentives for developers who create affordable housing units near major transit lines.
This ordinance is based on the some of the most basic principles of urban planning and increase the compliment of affordable housing throughout Chicago. In addition, the Council created the Red Line Extension Transit TIF. This transformative investment in the CTA will create new units of affordable housing and expand the reach of the incentives provided under the Connected Communities Ordinance.  
What do you see as potential solutions to address the number of shootings in Chicago?
As mentioned in greater detail in question 3, the City Council needs to make investments to significantly increase the staffing levels in the Chicago Police Department. This should be done through the implementation of financial incentives to recruit and retain officers.  Simultaneously, we must invest in technology to help the department operate more efficiently.  Specifically we must expand our network of cameras and license plate readers. We must also increase our fleet of helicopters.
In addition, we must properly fund violence prevention programs with a proven track record of success like Chicago Cred or Becoming a Man (BAM) to address the root causes of crime. Last year, the City Council authorized $85 million to fund programs like these and the administration spent only 20% of those dollars.  Unused resources do not benefit anyone. While $85 million is not enough to address the need, it is a significant investment on which we have failed to see a return.
Should city employees continue to be required to live in Chicago?
Yes