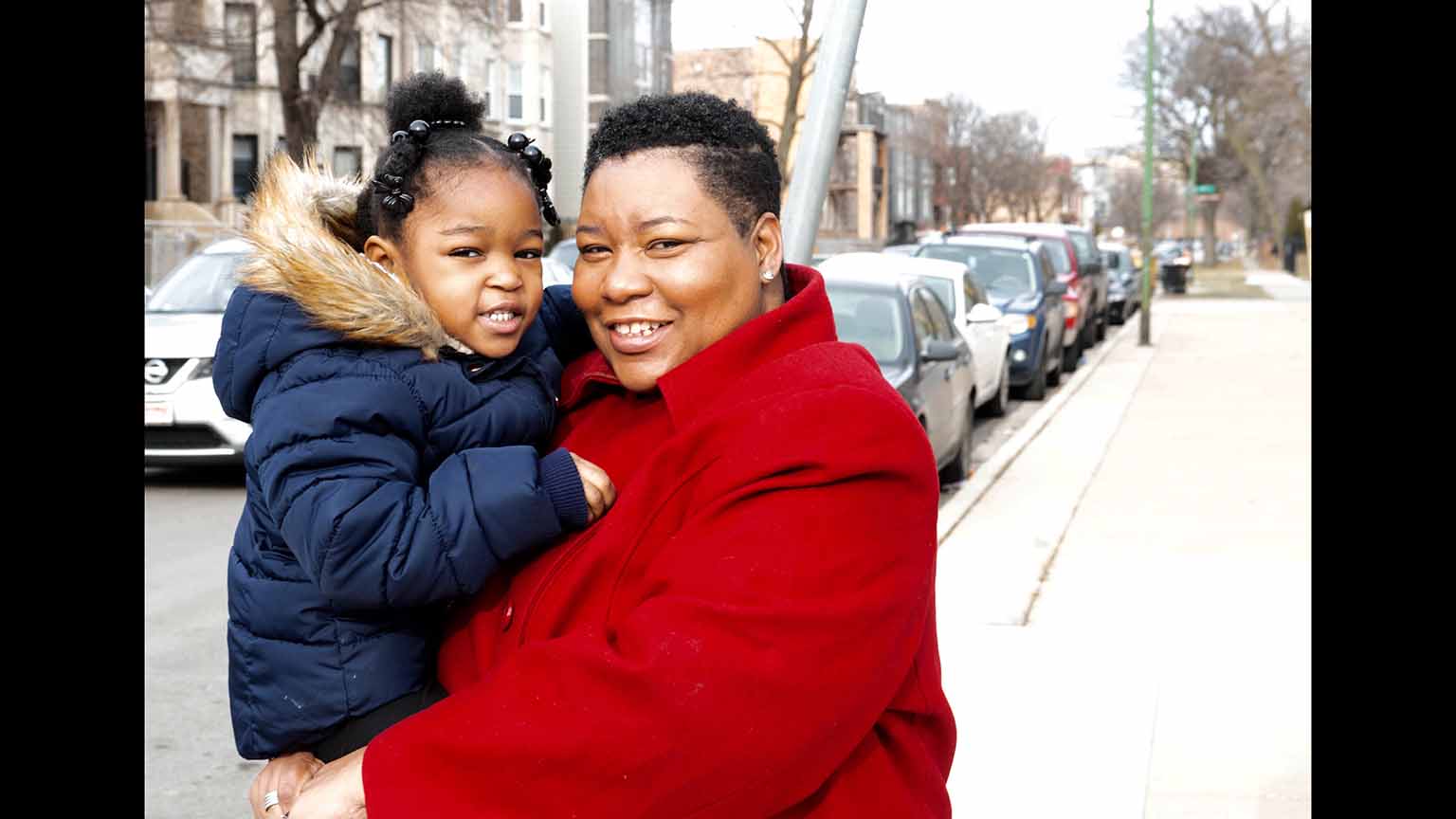 This candidate did not record a video.
About the Candidate
Name: Jeanette B. Taylor
DOB: May 16, 1975
Family: Married with five children and one grand-daughter.
Occupation: Most recently, I was the public education organizer and parent advocate at the Kenwood Oakland Community Organization (KOCO). Like many 20th Ward residents, I have also held jobs in retail and reception.
Political Experience: At 19 years old, I was elected to the Local School Council of Mollison Elementary School, where my son attended. I served on the Mollison LSC for over twenty years, where I fought against school closings and destabilization.
I have an unmatched record of fighting Mayor Rahm Emanuel and the moneyed interests who want to profit from the displacement of our community. I was one of the twelve hunger strikers who fought to keep Dyett High School open in 2015, ultimately winning over $14 million in upgrades.
I volunteered for Jay Travis for State Representative. I am a member of People United for Action and United Working Families, two independent political organizations fighting for the respect and dignity of working people.
Website: jeanettetaylorfor20thward.org
Candidate Statement
My name is Jeanette B. Taylor. I'm a Chicago Public Schools parent and I've worked as a community organizer for more than 20 years. I am running for Alderman of the 20th Ward so that I can keep fighting for the respect and dignity we deserve.
I know what it feels like when elected officials make decisions for us, not with us. In 2015, when Rahm Emanuel announced his plans to close Walter H. Dyett High School, I went on a 34-day hunger strike with eleven other community members. Today, Dyett High School is still open and has received $14.6 million in upgrades.
We need leaders who will stand up and fight for our community, instead of colluding with the corrupt special interests who want to push us out. As an organizer, I worked with folks from across Chicago to pressure University of Chicago administrators to build a life-saving trauma center, and I fought for a Community Benefits Agreement Ordinance to stop displacement from the area around the Obama Center.
I will never stop fighting for great public schools, neighborhoods that are clean and peaceful, and jobs that provide good wages and a secure retirement. I believe that together, we can build a Chicago that works for all of us—not just the wealthy few. I hope to earn your support.
Candidate Q&A
What is your vision for this office?
I believe that the families of the 20th Ward deserve an alderman who will fight for change that happens with us, not to us. I have dedicated my life to this fight, from serving on my son's Local School Council for over 20 years to going on a 34-day hunger strike to save Dyett High School.
As 20th Ward Alderman, I will continue to serve the city that I love. I will take a stand for the bold policies we need to reverse the forced displacement of Black families and to ensure that we can all build good lives for ourselves in the 20th Ward—policies like a Community Benefits Agreement for the Obama Center to make sure that folks get the jobs coming to our neighborhood, rent control to stop gentrification, universal child care to support working families, and an elected school board to give parents a voice in public education. I will work with the Progressive Caucus to make City Hall a force for justice and dignity for all Chicagoans—not just a rubber stamp for the Mayor.
I will run my ward office the same way that I ran the community organizations and neighborhood schools that I have been a part of since I was 19 years old—as a warm and welcoming hub for leadership development, democratic decision-making, economic opportunity, and public service.
For too long, Chicago politicians have been beholden to the corporate interests that profit from raising rents, closing schools, and laying off workers. It's time for a 20th Ward alderman who comes from and answers to working people instead.
What is the most pressing issue facing constituents, and how can you help address it?
A record number of Black families are being displaced from the 20th Ward and Chicago at large due to concentrated gun violence, unemployment, poverty, and rising housing costs. Intentional disinvestment in our community has led to unlivable conditions that are forcing families to relocate. I believe this is an existential crisis facing our ward and city, and I will fight to make Chicago a place where Black and Latinx families have a future.
I will continue to push for a Community Benefits Agreement Ordinance for the area around the Obama Presidential Center that will include real affordable housing set-asides and property tax relief for long time residents. I will also champion bold programs to invest in working families, including piloting a public jobs program, raising the minimum wage, providing universal child care, making clean and affordable housing available to all, and pursuing real progressive revenue for the rich to pay their fair share.