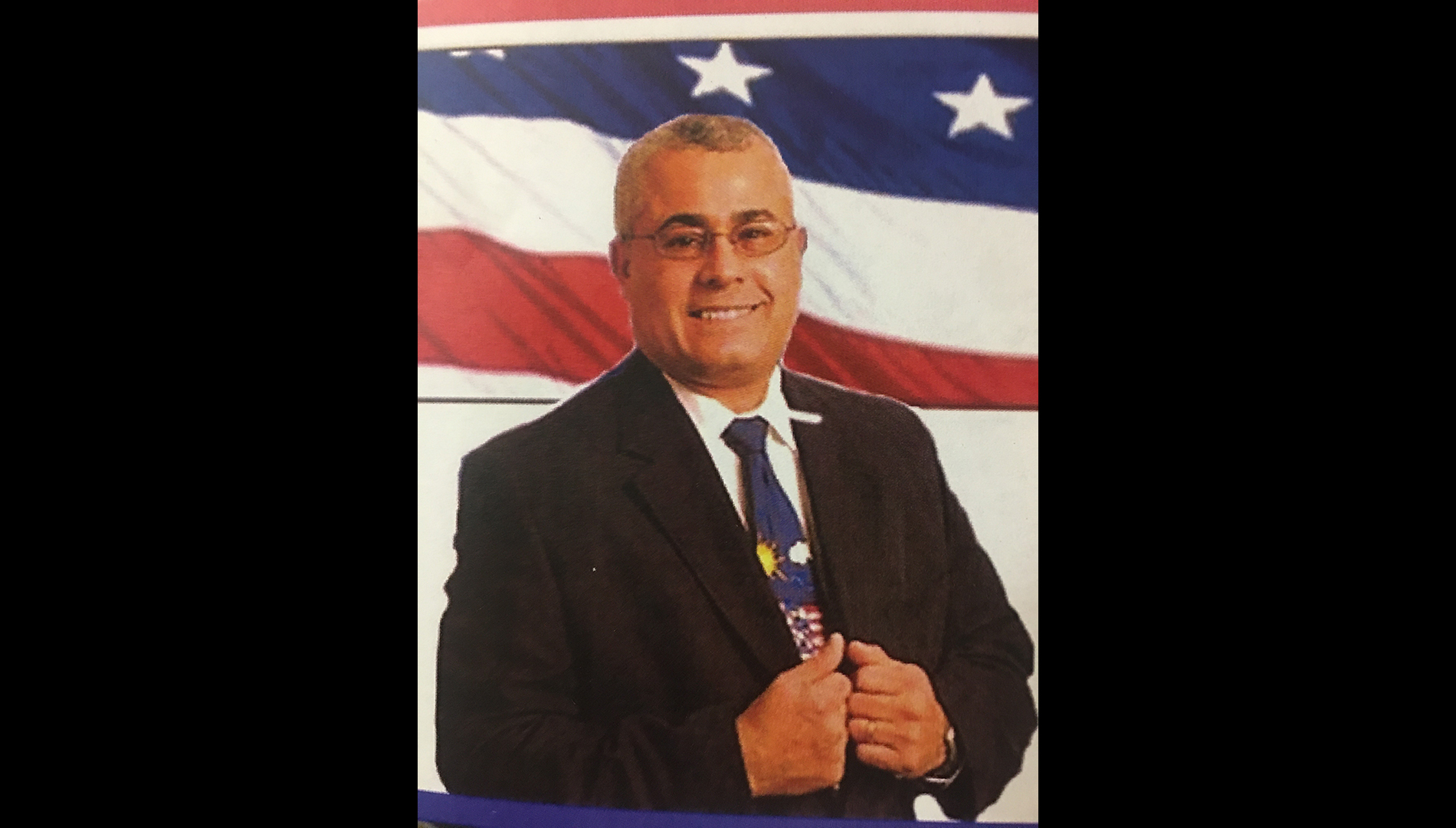 About the Candidate
Name: Esteban Burgoa Ontañon
Date of Birth: Jan. 22, 1963
Occupation: Businessman: Managing Real Estate Broker, Logistics, Cleaning services
Political Experience: Local School Council 10 years, Chairman ISAC, Illinois Student Advisory Committee of Higher Education. 2002-2003
Political Party: Independent
Website: EstebanBurgoa.com
Facebook
Candidate Q&A
Why are you running?
I have lived in this community for most of my life and all these years I've been a part of activist groups, fighting for justice and our rights. Lately I have noticed that the crime issue went up in our ward, shootings and robberies, at some point I even had my semi truck stolen. As a veteran with military experience and a caring community member, who always served it regardless of what my status simply because I believe it's my duty, I know I can make a difference and bring a change for our community: a change for more peace and prosperity for all of the 31st ward.
What does this office do well, and what needs fixing?
The office did well with bringing new investments and businesses to the community. The current office struggled with lowering the crime rate, and keeping property taxes from drastically increasing.
What is the most pressing issue facing your constituents and how do you plan on addressing it?
While new investments in the community allow for more funding to be given to schools and public places, it is important that the funding is being fairly distributed among the ward. It is also extremely important that despite those investments, the housing remains affordable for people who have lived in this community for a long time and those who own properties here. Inflation is currently negatively affecting the working class, as well as senior members of the community and we must make sure that the housing remains affordable and tax rates are manageable.
Besides housing high crime rates are also on the top of the list and need to be addressed immediately, especially with the places where our children go to school and play outside, those areas require more monitoring and crime risk prevention.
What specific steps would you take to ensure your office is accessible and responsive to your constituents?
Put in place an organization chart of retired policeman, first responders, senior citizen, homeowners, youth, educators, as well as professionals in the medical field to address mental needs. All work to be done by volunteers wanting to protect and develop the community on their behalf. A diverse group to serve as like advising committee to the alderman helping to make the right decisions for the ward.
Do you believe in the tradition of aldermanic prerogative, which gives each City Council member the final say on issues in their ward?
No, I am running to serve the ward base on their advise not my own. I will represent the people best interest if elected Alderman.
Should the $1.9 billion budget for the Chicago Police Department increase, stay the same or decrease?
If we hired more policeman most likely will need to be increased and place a burden on taxpayers. Inflation has hurt most of us and most likely will need to be increased.
Should the city raise the Real Estate Transfer Tax on properties sold for more than $1 million to fund programs to help unhoused Chicagoans?
We need to use more TIF money to help those in need. The program was created to help those in need. Homeowners are already paying too much property taxes.
Should the city open and operate mental health clinics to provide free care to Chicagoans?
Yes. We need to reopen them and put the professionals back to work thru out the city. Non for profits like churches can help in the process as well.
How should Chicago build the 120,000 homes it needs for low- and moderate-income Chicagoans?
We need to work with The Chicago Association of Realtors, Bankers and elected official to create special programs for affordable ownership. A mortgage is the solution to moderate -Income earners to solve the problem. I have a plan if elected Alderman.
What do you see as potential solutions to address the number of shootings in Chicago?
Will introduce a bill that prohibits a gun in a bar. Alcohol and guns do not belong together. Two people got killed outside two bars on the 31st ward. One on Cicero and Roscoe, another Central and Belmont. The killer on Cicero and Roscoe still without an arrest. We need to use innovation and technology to increase safer communities thru out Chicago. More community involvement. The police can not solve it without community involvement.
How can the city better serve Spanish-speaking residents?
We need to educate them more by empowering not to fall victims of predatory lending and crime against them due to lack of English.
Should the city do more to help undocumented immigrants?
We need to provide tools to get them back on their feet and find them jobs to be self sustained. Inmigrants help our economy. Right now we have a shortage of labor in jobs most American will not dare to touch like cleaning toilets.