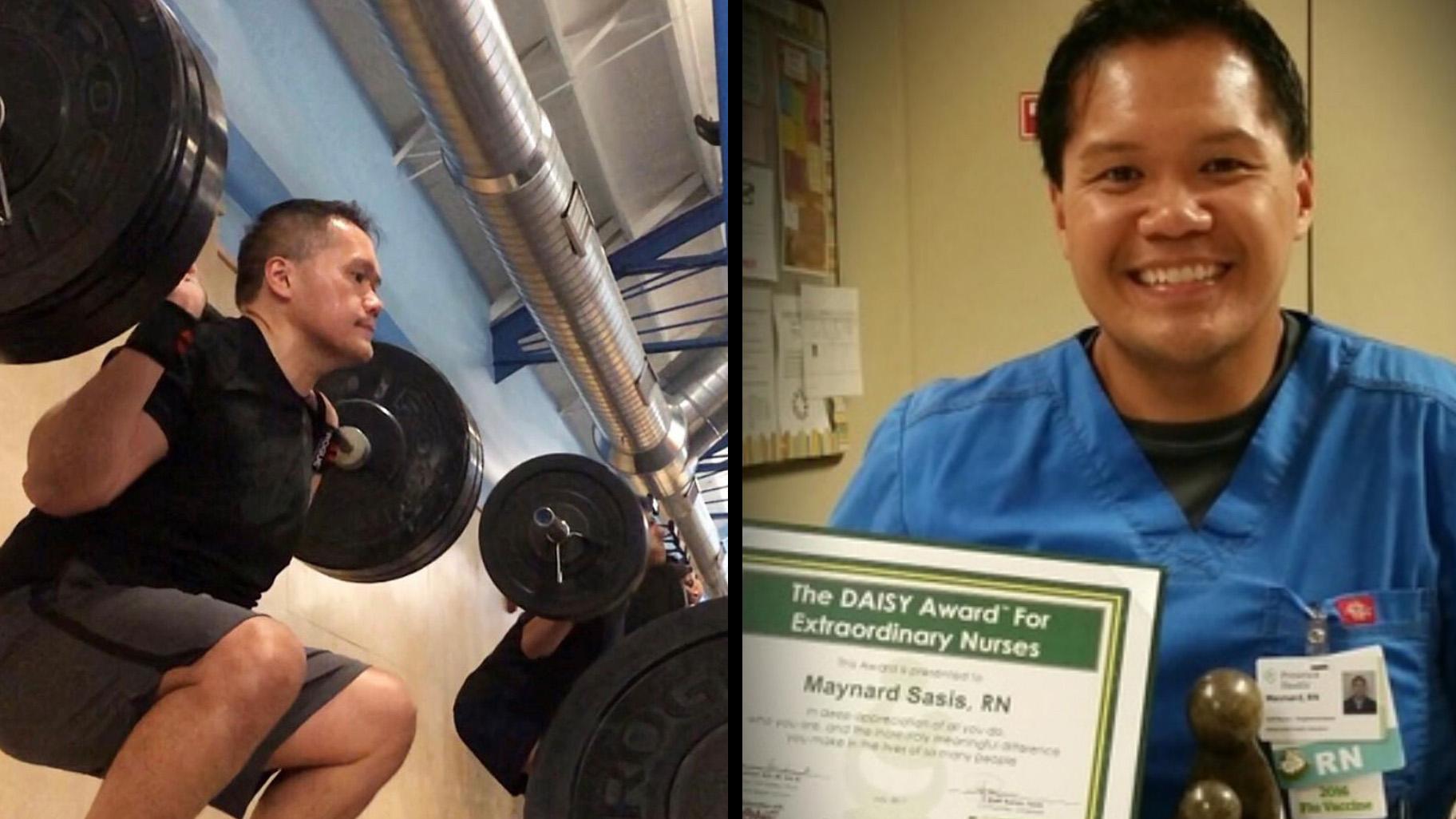 Berwyn resident Maynard Sasis lived an active life and worked as a registered nurse before getting COVID-19 in 2020. Sasis is now unable to work as he continues to deal with chronic symptoms more than three years later. (Courtesy of Maynard Sasis)
This is part one of a two-part series on long COVID. The second installment focuses on current Chicago-area medical research.  
---
Maynard Sasis was working as a registered nurse in the early days of the COVID-19 pandemic when he was infected with the virus. After that moment more than three years ago, his life was never the same.
"People see me, they're like, 'Oh, you don't look like you're in pain,'" said Sasis, who lives in Berwyn. "I act like it because I don't want it to be a burden to anybody else. My life is so much about preparing and planning and then anticipating the consequences."
Those consequences can present themselves as debilitating fatigue, muscle pain and memory issues.
Jennifer Walsh of Elgin said she deals with an altered sense of taste and a loss of smell, in addition to bowel and cognitive issues, nearly three years after being infected.
Katie Lett, who lives in Beverly, got COVID-19 just over two years ago. She experiences debilitating fatigue, brain fog, headaches, sleep disturbances, muscle soreness and pain.
The pandemic is far from over for those still living with the effects of long COVID. Nearly 6.9% of U.S. adults, or about 18 million people, reported ever having long COVID in 2022, according to a recent Centers for Disease Control and Prevention report. The report also found that 3.4% of adults, or about 9 million people, reported currently having long COVID.
Medical researchers say it can be difficult to pinpoint exactly how many people actually have long COVID due to a lack of a standardized definition and limitations in the diagnosis process.
---
Read More: What Chicago-Area Researchers Are Still Trying to Learn About Long COVID, as Treatment Clinical Trials Roll Out
---
The federal medical research agency National Institutes of Health recently launched clinical trials to test potential treatments, as part of a larger $1.15 billion research initiative to study how to better prevent, diagnose and treat long COVID. Locally, the University of Illinois at Chicago and NorthShore – Edward-Elmhurst Health are leading some of those clinical trials.
But amid many unanswered questions and the end of the federal COVID-19 public health emergency declaration earlier this year, long COVID patients remain in limbo as they continue to manage and live with their symptoms while facing an unknown future.
"I feel like we've been abandoned and forgotten," Sasis, 42, said.
While experiences with long COVID can differ greatly from person to person, the impact can be felt both physically and mentally, according to some patients.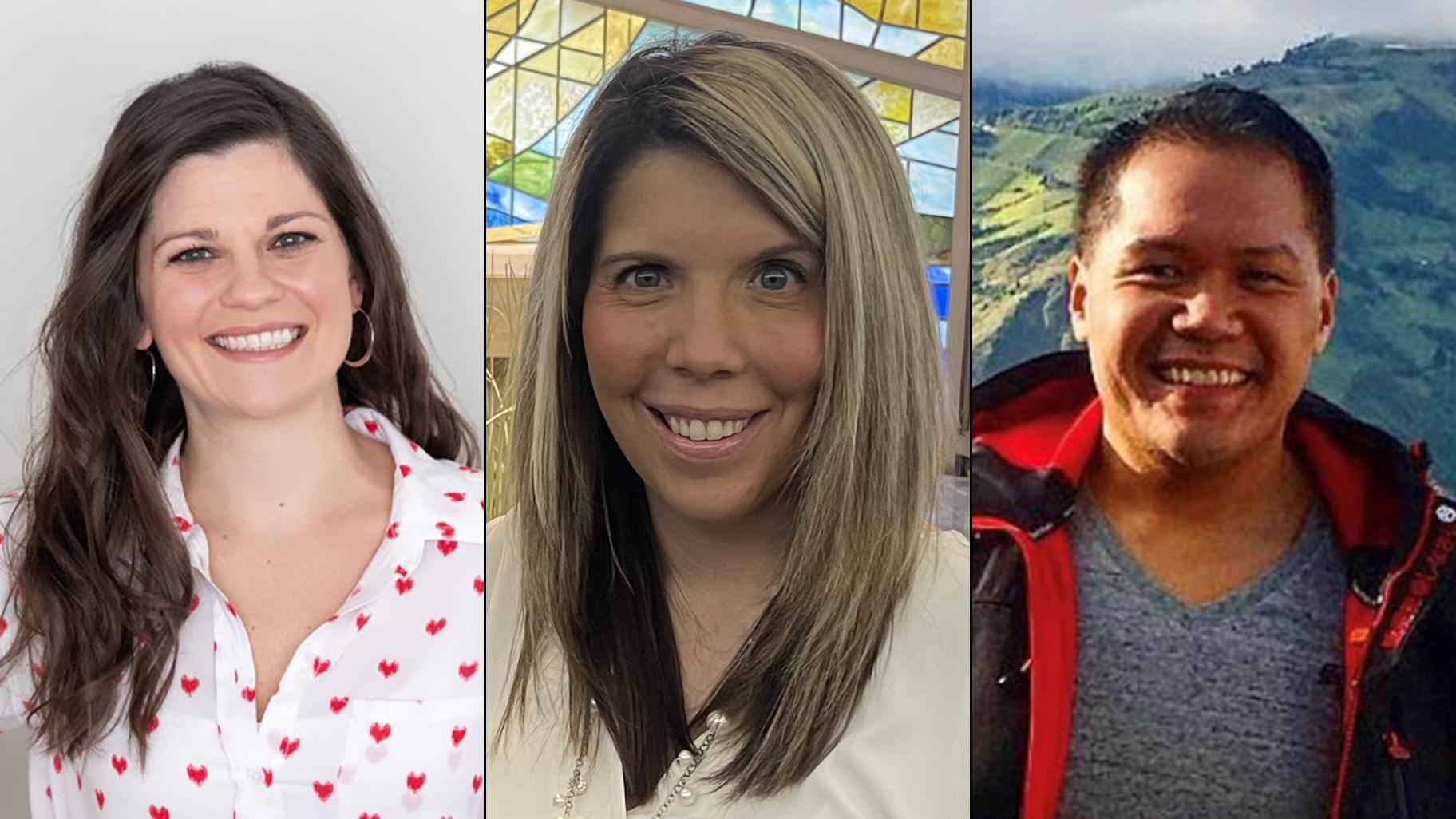 From left, Katie Lett, Jennifer Walsh and Maynard Sasis have been living with long COVID symptoms for years. (Submitted photos)
'It Feels Like I'm Watching My Life Go By'
The hardest time of Sasis' day comes in the morning.
When he wakes up, he's greeted with pain all over his body. "Every morning, for the past three years, it's miserable," Sasis said. "It's like when I sleep, my body attacks itself."
His ongoing health issues from long COVID have impacted his day-to-day life to the extent that he is unable to work and is now without health insurance. He is also dealing with the financial fallout of the cost of medication, therapies and seeing different specialists throughout the years.
"Early on, it was so hard that I seriously contemplated taking my own life," Sasis said. "It frustrates me when people dumb [long COVID] down because it's so politicized, so trivialized even up until now."
Sasis said he lost friends along the way who thought he was just exaggerating his symptoms.
Lett, 38, was a Chicago firefighter at the time she got infected. She's currently taking a leave of absence that is set to expire in a few weeks, leaving her unsure of her options and fearful about losing her job and health insurance.
Feelings of sadness and frustration come up as she thinks about how she's unable to live her life the way she used to, she said. She can no longer drive, attend gatherings with friends and family or go out for dinner with her fiancé without her symptoms getting worse.
"It feels like I'm watching my life go by," she said. "It's devastating, and it's just not ending anytime soon, so I think that's really part of the hard part."
Lett is in an online support group for COVID long haulers through Advocate Health, where she has met people like her who once held active and busy lives before getting COVID-19.
During meetings, participants get support from therapists, in addition to sharing symptom management lessons with others and bonding over difficult shared experiences, such as navigating the process of filing for disability.
Walsh, 41, who works as a full-time nurse practitioner, said she is blessed to have a strong support system of friends, family and colleagues in the medical field who help her as she navigates long COVID.
While Walsh said she has mostly grown accustomed to living with long COVID, there are still moments of struggle. A recent instance occurred when she took a bite of a roast beef deli sandwich, but was unable to finish it despite her hunger because it tasted like roadkill, she said. Roast beef sandwiches on rye bread had been a staple that her grandma and her mom would make when she was young.
Despite this, Walsh said she would give up having to taste food again if it meant she could just get her sense of smell back.
"I miss smelling flowers and cut grass, my son's shampoo and little things like a candle being burned," Walsh said. "I would love just to smell again."
What More People Should Know
Walsh's message for those living with long COVID: "Don't give up and have faith. There are a lot of great places right now that are working towards figuring this puzzle out."
Dr. Jerry Krishnan, who leads UIC's long COVID research, said long COVID is disproportionately affecting communities that are already historically disadvantaged.
"They were the ones that needed to be out and about during the COVID pandemic and not able to necessarily work from home, or have enough masks, or be able to isolate properly," Krishnan said.
In addition, long COVID doesn't just affect people who've had COVID-19, but also family members and caregivers who are having to do a lot to support patients, Krishnan said.
Local health officials say they expect a rise in COVID-19 and other respiratory illnesses like flu and RSV in the coming weeks and months as the weather gets colder and people head indoors during the fall and winter. This comes as a newly updated COVID-19 vaccine is now available that offers protection against current circulating strains of the virus.
People should consider getting vaccinated, a factor that can help reduce rates of long COVID, said Dr. Michael Gottlieb, who leads Rush University's long COVID research efforts.
"It is important to not let our guard down, to learn from what's happened," Gottlieb said. "To make sure that we are still conscious and thoughtful in approaching COVID, which is still around, but also using this to prepare for the next big pandemic when it occurs."
Less than a quarter of Chicago residents received the previous vaccine booster last fall, according to Chicago Department of Public Health data.
Lett said she thinks there isn't a lot of awareness about what people with long COVID go through and how life-altering it can be because they might refer to their own personal experiences getting the virus in the past and being able to fully recover.
Lett said she often hears frustration from some who are ready to move on from COVID-19. She understands the feeling.
"I hear the frustration: 'Oh, that's done. We're moving on, it's over,'" Lett said. "I'm kind of looking at them going, 'Yeah, me too. I really would like to be done and over with this too.'"
---
If you or someone you know is struggling with depression or suicidal ideation, you can call or text 988 to access the 988 Suicide & Crisis Lifeline or find help online at https://988lifeline.org/.
---
Contact Eunice Alpasan: @eunicealpasan | 773-509-5362 | [email protected]
---