Toxic lead-based paint was banned in 1978, but the threat of poisoning persists.
WTTW News previously reported on the problem that Chicago health officials confirm is present in the majority of the city's homes.
In suburban Cook County, officials now say as many as half a million homes have lead paint hazards that present enormous health threats for young children. One mother said her kids were poisoned several years ago — and the problems have not let up since.
Marshall Szontagh's Story
Nine-year-old Marshall Szontagh is ready for summer. Next year, he'll be entering a new school district. His mother, Caitlin Szontagh, worries about whether the school can offer an adequate individualized education plan. She said Marshall has been diagnosed with ADHD and a mood disorder that makes being in the classroom very difficult for him.
"He gets very frustrated and lacks emotional control," Szontagh said. "He goes from 0 to 100 at the drop of a hat."
Marshall was poisoned by lead seven years ago. Medical experts consider any blood level above 5 micrograms per decaliter of blood to be hazardous. During a routine pediatric appointment when Marshall was 2, doctors measured his level at 59.
An X-ray showed that Marshall had ingested paint chips.
Cook County Department of Public Health inspectors were sent to the family's apartment in Berwyn and found peeling paint on windowsills and hazards in common areas, hallways and the garage.
"I had no idea we were living in poison," Szontagh said. "We were paying someone to poison my family."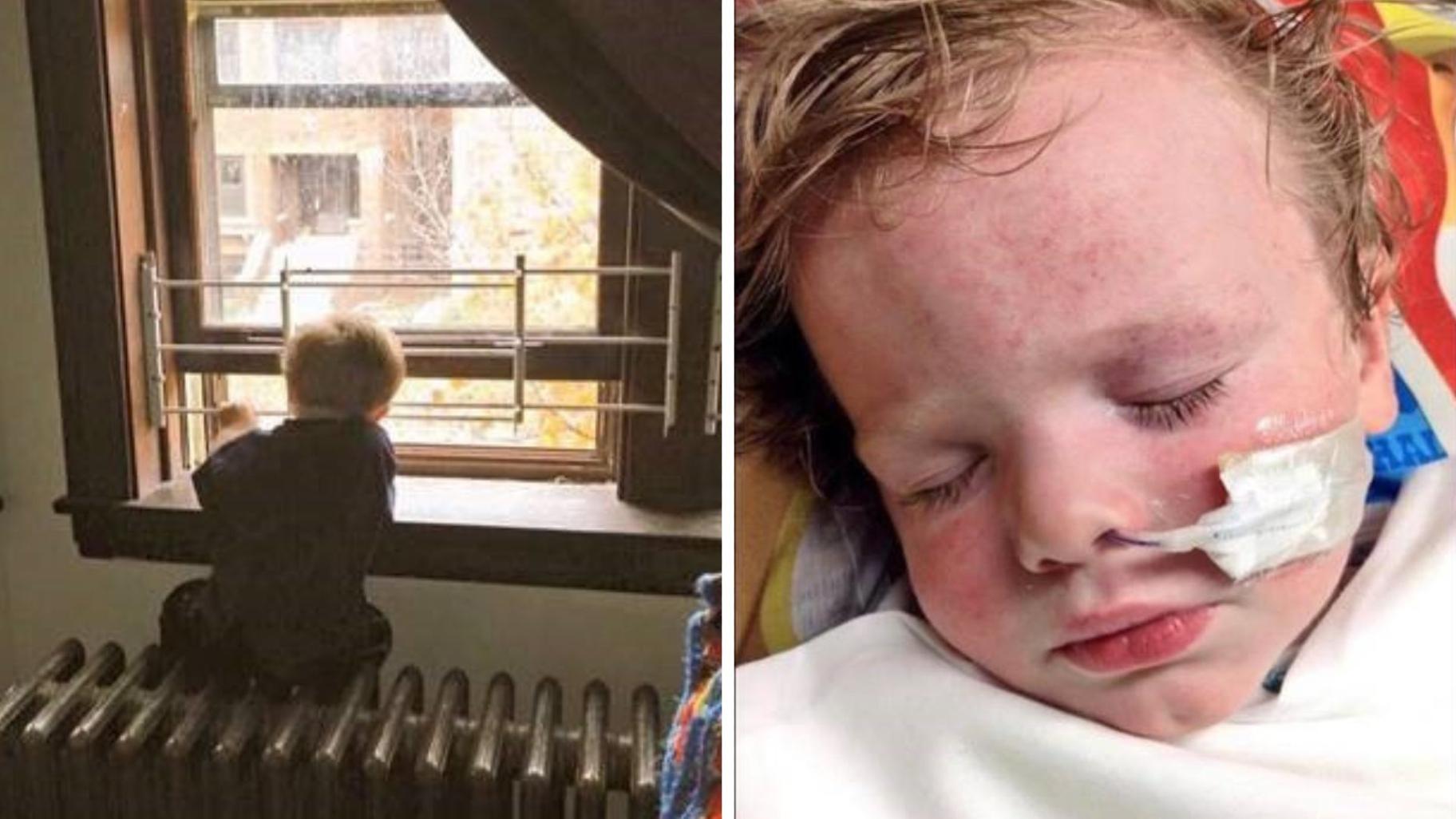 Medical experts consider any blood level above 5 micrograms per decaliter of blood to be hazardous. During a routine pediatric appointment when Marshall Szontagh was 2, doctors measured his level at 59. (Courtesy of Caitlin Szontagh)
It was the second time inspectors had been called to the apartment. One year earlier, Szontagh's middle son, Jackson, was found to have a blood lead level of 29. But Szontagh said inspectors told her the exposure was likely from household products, not paint.
While it is impossible to trace Marshall's problems to one cause, medical experts have long warned lead exposure in children is linked to irreversible behavioral and cognitive issues. And much like in Chicago, lead paint hazards are common in inner-ring suburbs where the majority of homes were built before 1978.
"When that paint cracks, it creates dust, and it only takes a little bit of dust to expose a child, and that exposure can impact their development," said Deanna Durica, director of the lead poisoning prevention program in the Cook County Department of Public Health.
Szontagh said she moved her family out of their apartment after Marshall's diagnosis. County records show the landlord, Patricia Groves, was warned multiple times to abate the problem. Records show Groves moved to evict the family for failing to pay rent, even though they no longer lived there.
Difficulty Gaining Compliance
Multiple calls to Groves yielded no response, and nobody was home when WTTW News visited the building and knocked on the door. It is unclear from county records whether the lead hazard was ever removed.
"If we're working with a landlord that doesn't want to mitigate, it can be difficult to gain compliance," Durica said, noting that landlords who fail to comply are taken to court and charged fines.
The Cook County Department of Public Health said it investigated 179 units last year where children were found with elevated lead levels in their blood. Approximately 60% of those units had lead paint hazards, and only 30% of those achieved compliance by the end of the year.
"We know that lead exposure is preventable," Durica said. "We know that if we were to protect them before they were harmed, we'd be able to protect them from a lifetime of negative impacts."
Unlike the city of Chicago, Durica said, suburban Cook County has a program to proactively screen apartment buildings in high-risk areas and even foot the bill to mitigate the hazard for renters who fall within certain income thresholds.
But Szontagh said the issue is raising awareness.
"People don't understand this issue is going on," Szontagh said. "My children were poisoned by something that was banned 45 years ago."
For more information and how to request a preventative screening, visit LeadFreeCookCounty.com.
---