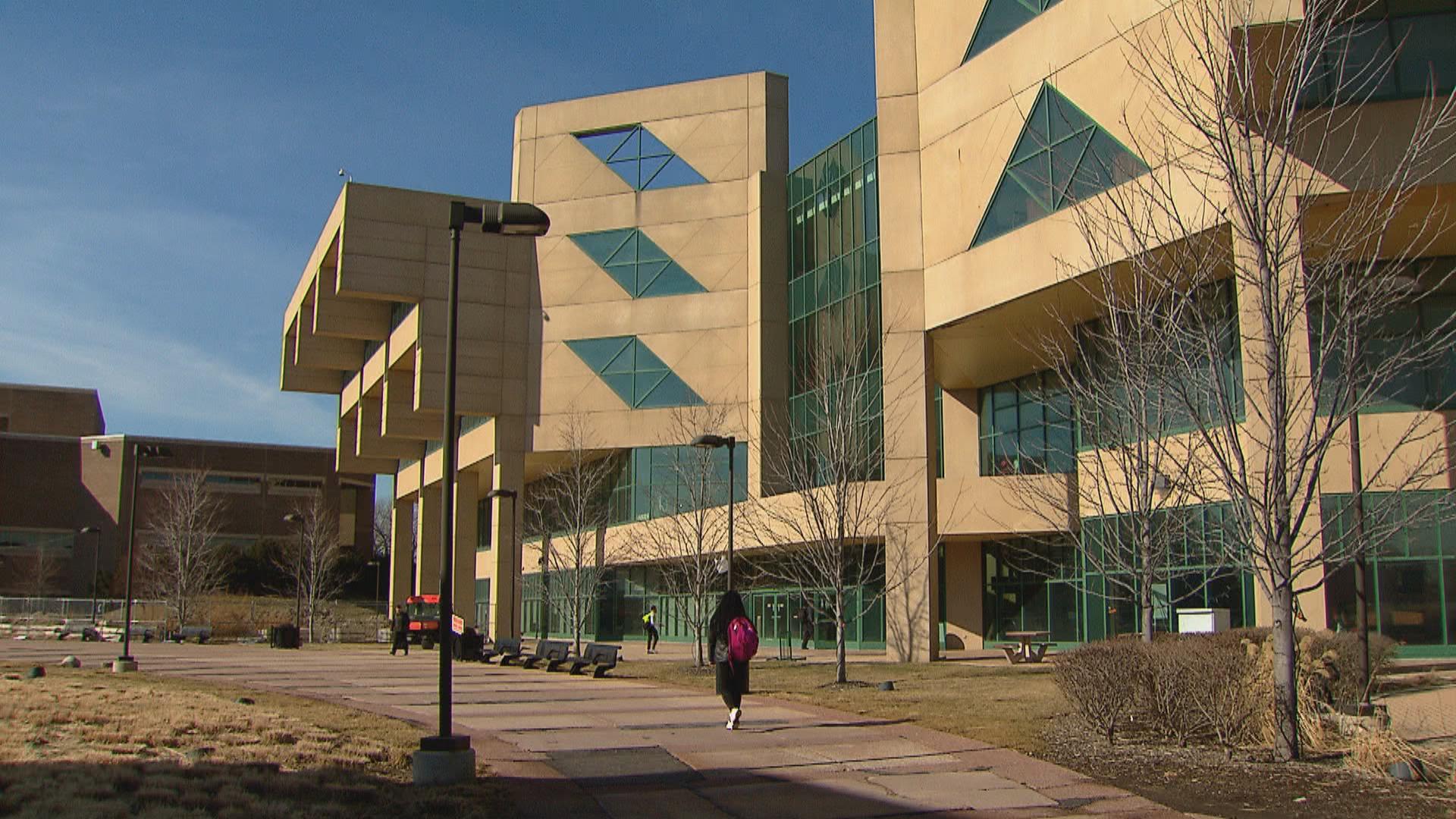 A file photo of Chicago State University. (WTTW News)
Faculty and staff at Chicago State University will begin a strike Monday after nearly a year of negotiations have failed to lead to a new labor agreement.
The Chicago State University chapter of the University Professionals of Illinois (CSU UPI) authorized a potential strike last month, and after the latest bargaining session Saturday didn't lead to a new contract, members decided to begin a work stoppage Monday.
"We have made it clear all along that we expect the CSU administration to prioritize the needs of our students by offering fair and equitable compensation for the faculty who serve them," CSU UPI President Valerie Goss said in a statement. "Even as our strike deadline approached, they refused to do so. The administration has pushed us to this point – we didn't want it to come to this. Now we must do what is necessary to provide our students with the education and support they deserve. We must strike."
Union members have a rally scheduled on CSU's campus Monday.
The main unresolved issues are workload and compensation, as faculty and staff have some of the lowest average salaries among peer institutions, according to the union, which said it and the administration are "still far apart" on those issues.
Union members have expressed frustration with CSU President Zaldwaynaka "Z" Scott who received a 16% increase in the 2022-23 academic year, but has not been present at any bargaining sessions. CSU has disputed that Scott has received such a raise and said 2021 data from the Illinois Board of Higher Education shows the average CSU faculty salary is not among the lowest for public university faculty across the state.
"How can we expect our outstanding faculty and staff to stay here and work more for less?" Goss said. "Our workloads are so overwhelming that there aren't enough hours in the day to get everything done."
Additional bargaining sessions have not yet been scheduled confirmed, the union said.
When the strike begins, university officials are planning for all student services to continue and for most, if not all, classes to take place.
CSU administration said it has made "numerous concessions" and the sides have reached agreement on the vast majority of issues, though there is still "significant difference" on the issue of wages.
"The Union is determined to strike — despite it being unclear how a strike would produce a better outcome than continuing good faith negotiations or interest arbitration," a CSU spokesperson said in a statement. "We have achieved agreement on significant issues, including workload, office hours, parental leave and other points as they were raised during our bargaining sessions. Yet the financial realities at the University remain. We recognize the dedication and needs of our faculty, but must also ensure that CSU can continue its commitment to our students, staff and community into the future."
Note: This article was published April 3 and updated with additional information on April 6. 
Contact Matt Masterson: @ByMattMasterson | [email protected] | (773) 509-5431
---