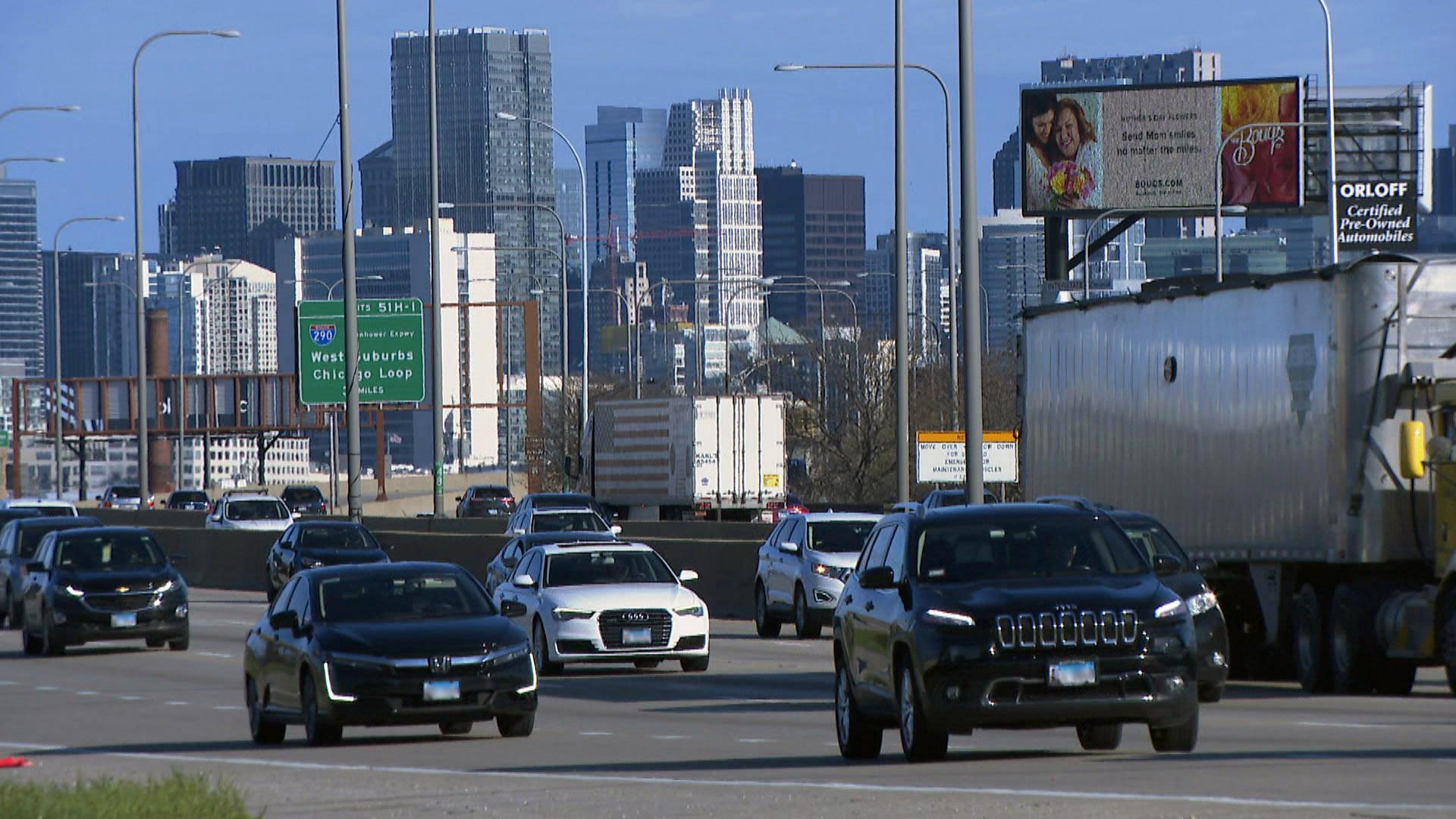 (WTTW News)
AAA is forecasting a big jump in the number of holiday travelers in 2021 compared to Thanksgiving 2020, with volumes nearly returning to pre-pandemic levels.
Of the 53.4 million Americans planning to visit family and friends or enjoy a mini-vacation, 90% will be hitting the road in cars. Just 5 million people expect to fly to their destination or take a bus or train, according to AAA. 
For those looking to avoid the worst of the traffic, AAA has identified a few windows of opportunity.
First, the bad news: Anyone trying to get a jump on the holiday by making a break for it on Wednesday afternoon will only run into loads of other motorists who had the same idea. Expect gridlock between noon and 8 p.m. Wednesday, exacerbated in the late afternoon by the combination of regular evening commuters and travelers all jockeying for position on the roadways, according to AAA.
In Chicago, the avoid-at-all-costs route on Wednesday will be westbound I-290 (aka, the Eisenhower Expressway) between Morgan Street and Wolf Road from 2:45 p.m. to 4:45 p.m., when traffic is expected to be triple the normal amount, AAA said.  
The best time to load up the SUV and head to grandma's is after 9 p.m. Wednesday or before 11 a.m. Thursday. Things ease up considerably later in the day on Thanksgiving and don't get messy again until people head back into town on Saturday and Sunday. 
Contact Patty Wetli: @pattywetli | (773) 509-5623 |  [email protected]
---