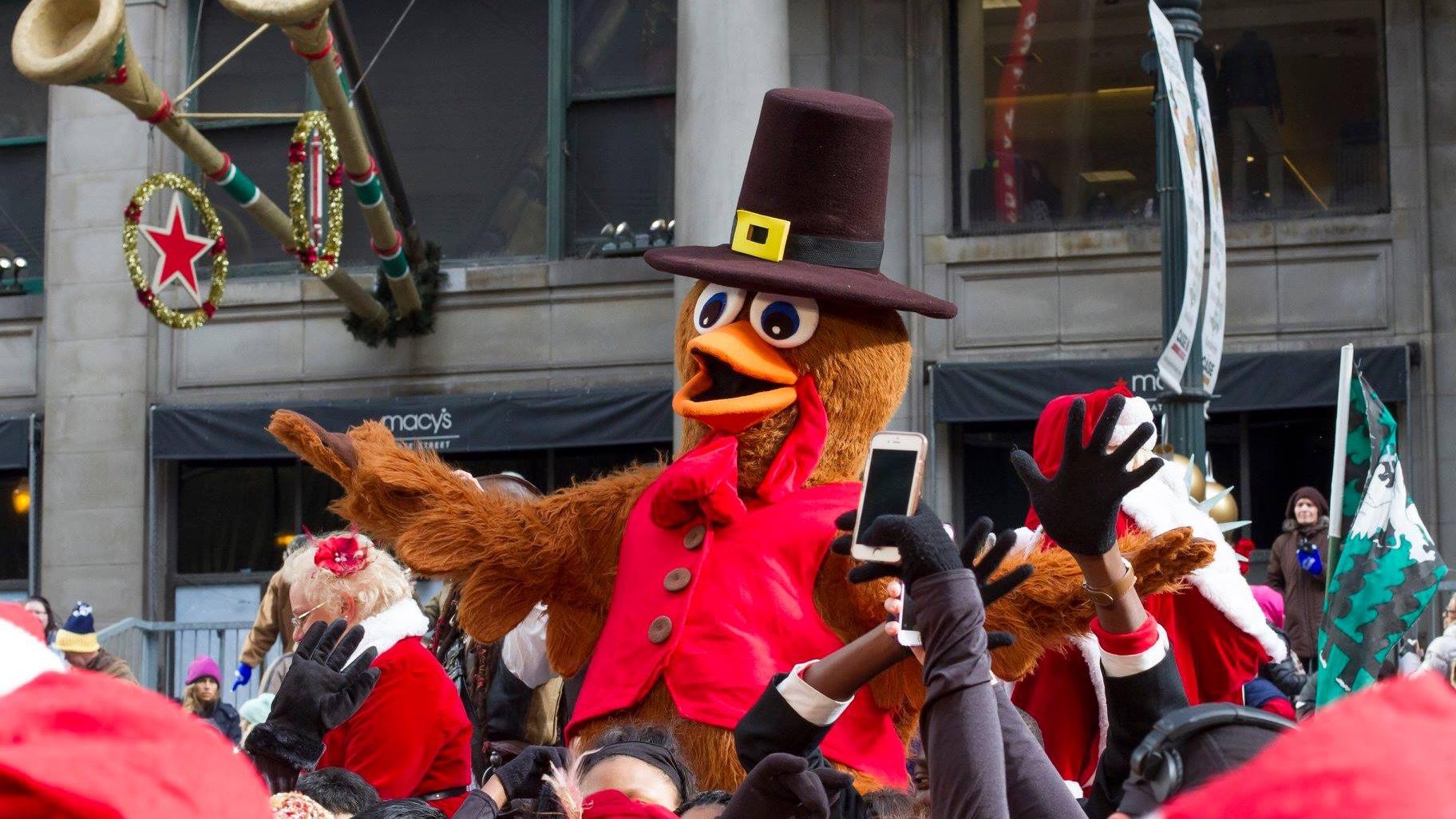 Chicago's Thanksgiving Day Parade returns in 2021. (Chicago Thanksgiving Parade / Facebook)
Officials are reassuring Chicagoans that the city has a security plan in place for Thursday's Thanksgiving Parade, a holiday tradition set to make a return after taking a break in 2020 due to the coronavirus pandemic.
Speaking at a press conference Monday afternoon, Mayor Lori Lightfoot addressed concerns about the safety of large public gatherings after a man crashed his SUV into a Christmas parade in Waukesha, Wisconsin over the weekend, killing at least five people.
"Whenever something like this happens across the country, as a mayor you think, 'Are we protected? Are we safe?' And we've had that discussion," Lightfoot said.
She pointed to the past weekend's Magnificent Mile Lights Festival and Christmas tree lighting ceremony as recent examples of events where the city successfully shut down streets to traffic, blocking access through the use of police squad cars and infrastructure equipment.
"We lock it down because we want to make sure that people can enjoy themselves and do so safely," the mayor said. "But we always have to check ourselves and make sure we're doing everything we can, even when you've got somebody clearly determined to do harm, that we literally block their ability to do that."
The Thanksgiving Parade will kick off at 8 a.m. Thursday, with more than 100 floats set to make their way up State Street from Ida B. Wells Drive to Randolph Street.
Teddy the Turkey, the parade's official mascot, will lead the roll call of giant helium balloons, and Santa will make an appearance as well. Marching bands, equestrian groups and acrobatic acts are among the entertainers scheduled to perform. 
There are a number of ways to enjoy the parade from home, including Q101's various digital platforms, a livestream on the Chicago Thanksgiving Parade Facebook page, and broadcast on 1530-WCKG Radio. 
Matt Masterson contributed to this report.
Contact Patty Wetli: @pattywetli | (773) 509-5623 |  [email protected]
---