Corpus Christi Catholic Church looms over King Drive in Bronzeville, where it has stood at 49th Street since 1914.
The church has been a fixture in Katie Williams Hall's family for nearly as long, since it opened its doors to Black Chicagoans in the early 1930s.
"Since … my grandfather joining in the '30s, there's been someone from the family or several someones from the family who've been members of the parish," she said.
Williams Hall was baptized at Corpus Christi, got married there and raised her children in the church.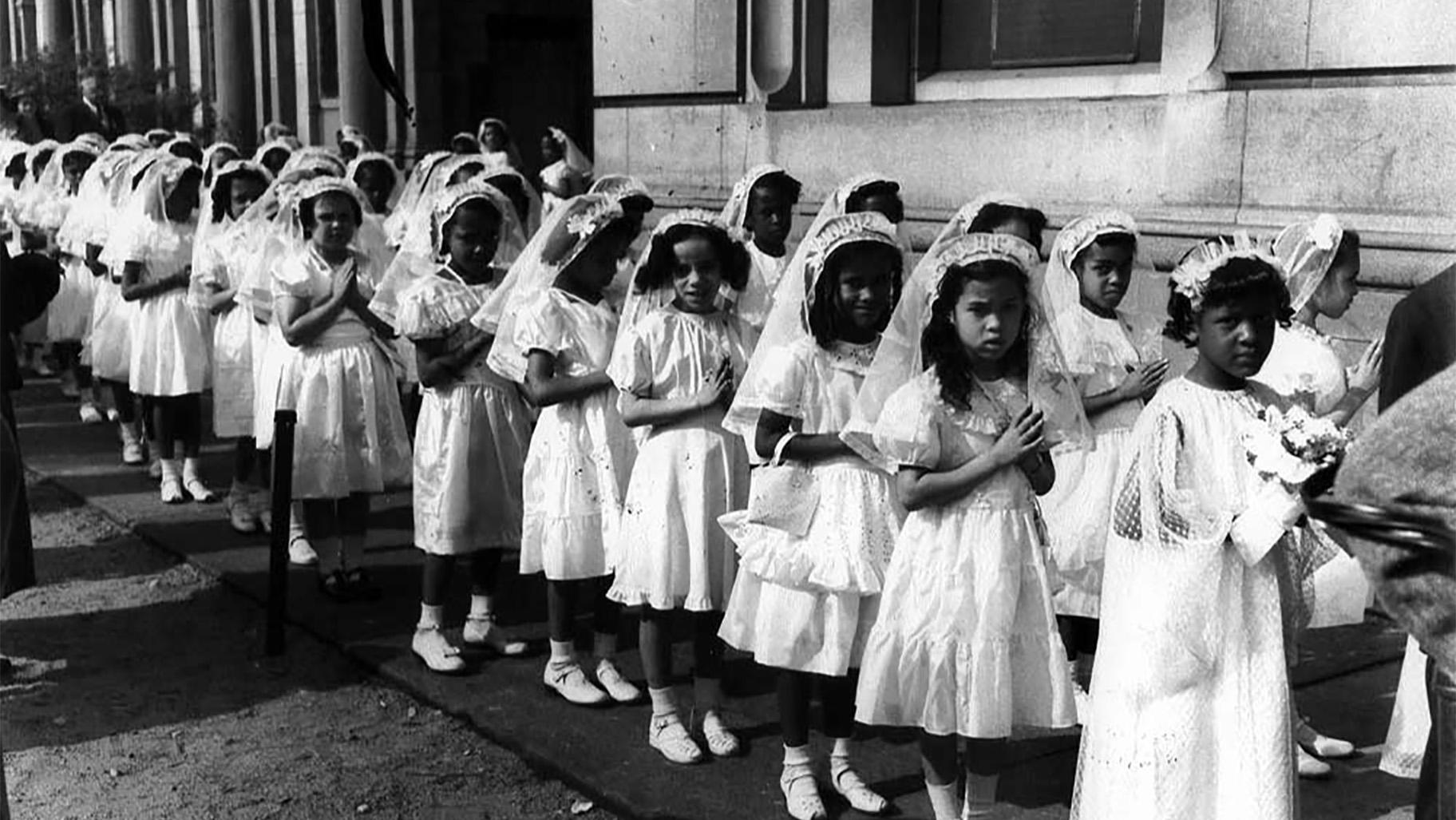 (Courtesy of Corpus Christi Catholic Church)
And just a few weeks ago, her granddaughter and great nephew were baptized there, too.
"I know it doesn't mean much to them now, but hopefully, in the future, understanding that they're the fifth generation of a family that has, you know, belonged to a church and help build up this church over the years, I hope that will be exciting and meaningful to them," Williams Hall said.
For decades, Corpus Christi was a bustling parish, once home to around 3,000 members. It operated a grammar school and even a credit union that gave loans to Black Chicagoans when most banks wouldn't.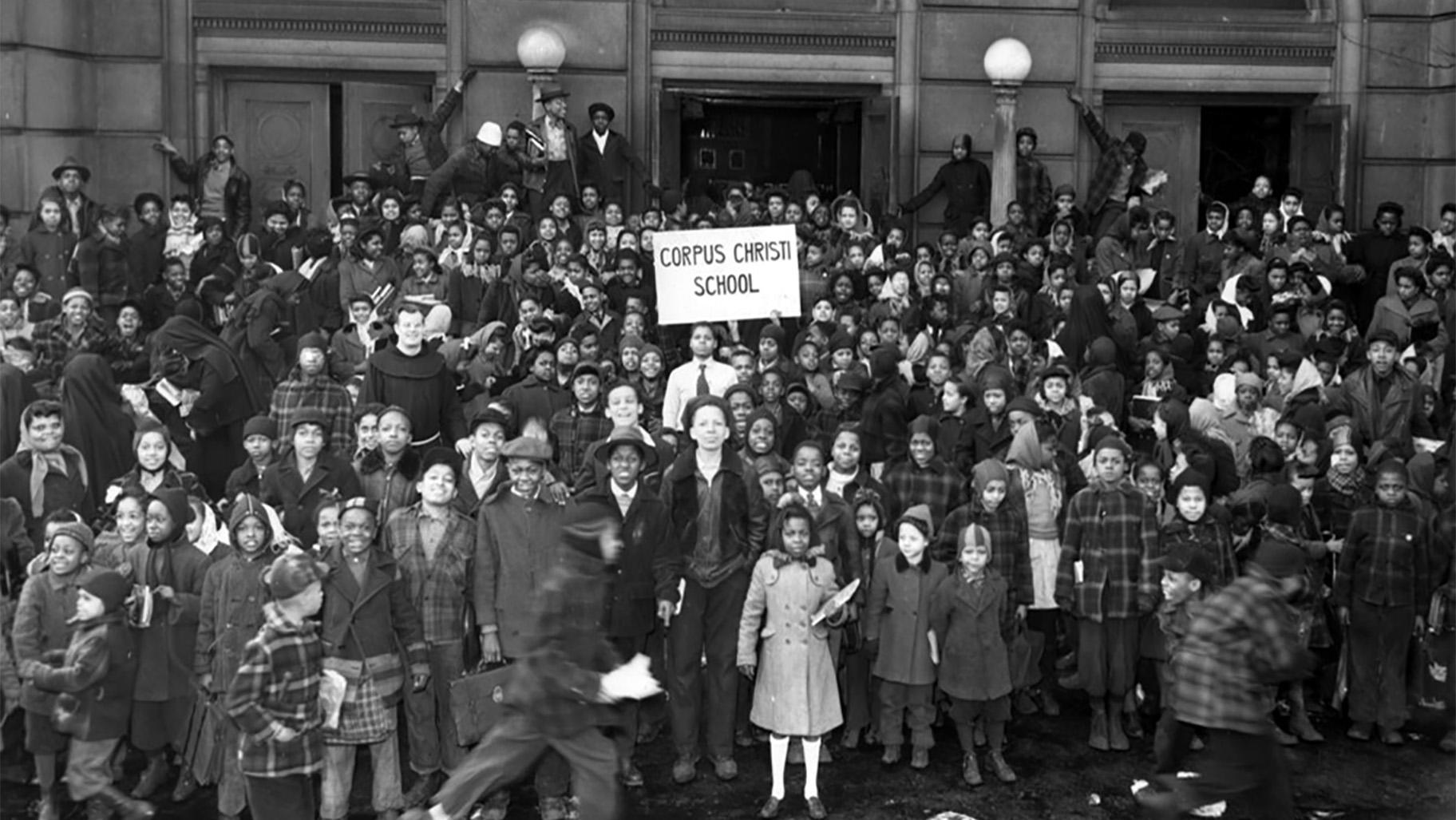 (Courtesy of Corpus Christi Catholic Church)
But on Sunday, Williams Hall and her family will attend their final mass at the church. For the last time, they'll pray and sing under the soaring vault ceiling, designed by Daniel Burnham apprentice Joseph William McCarthy.
On July 1, Corpus Christi, along with St. Anselm, St. Ambrose, St. Elizabeth and Holy Angels, will be consolidated into one church.
According to the archdiocese, there are no longer enough Catholics in the area to support that many parishes.
The five unifying parishes will move into Holy Angels' current facility on Oakwood Boulevard, which will be renamed Our Lady of Africa.
For members of Corpus Christi, the closure of their beloved church is bittersweet, but not exactly a surprise.
"As beautiful as this church is, it's expensive to maintain, you know, the heating bill, the water, electricity," said Larry Cope, another lifelong Corpus Christi member. "Some water damage has happened to this church. And it's expensive to repair and to maintain what you have, when you have a dwindling congregation."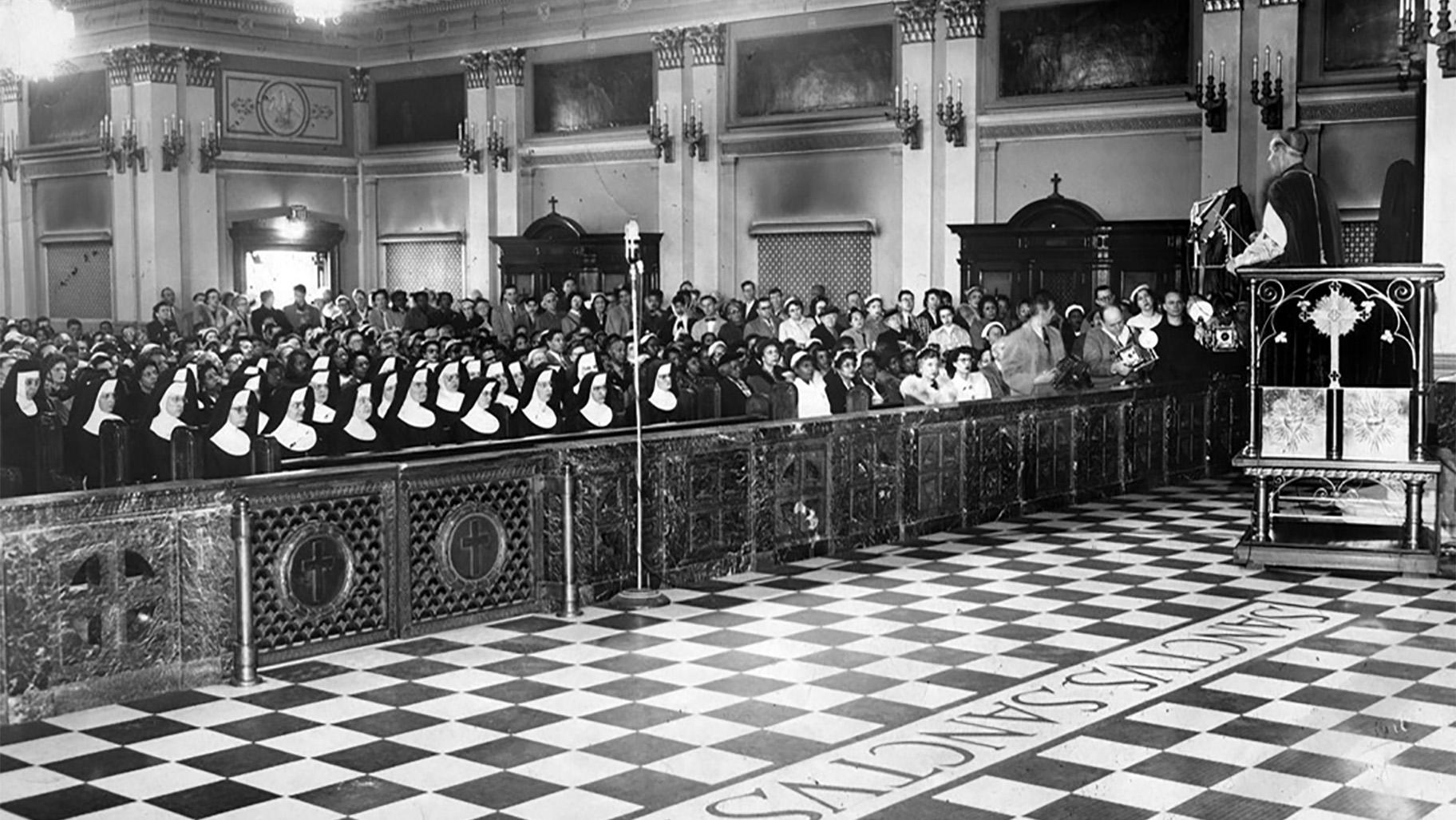 (Courtesy of Corpus Christi Catholic Church)
Cope, who also acts as the parish historian, understands it's no longer feasible for the expansive Corpus Christi to operate as a standalone parish.
But both he and Williams Hall are concerned about what will happen to the building after the final mass — its walls are lined with ornate stained glass windows and Stations of the Cross paintings, several of which have been recently restored.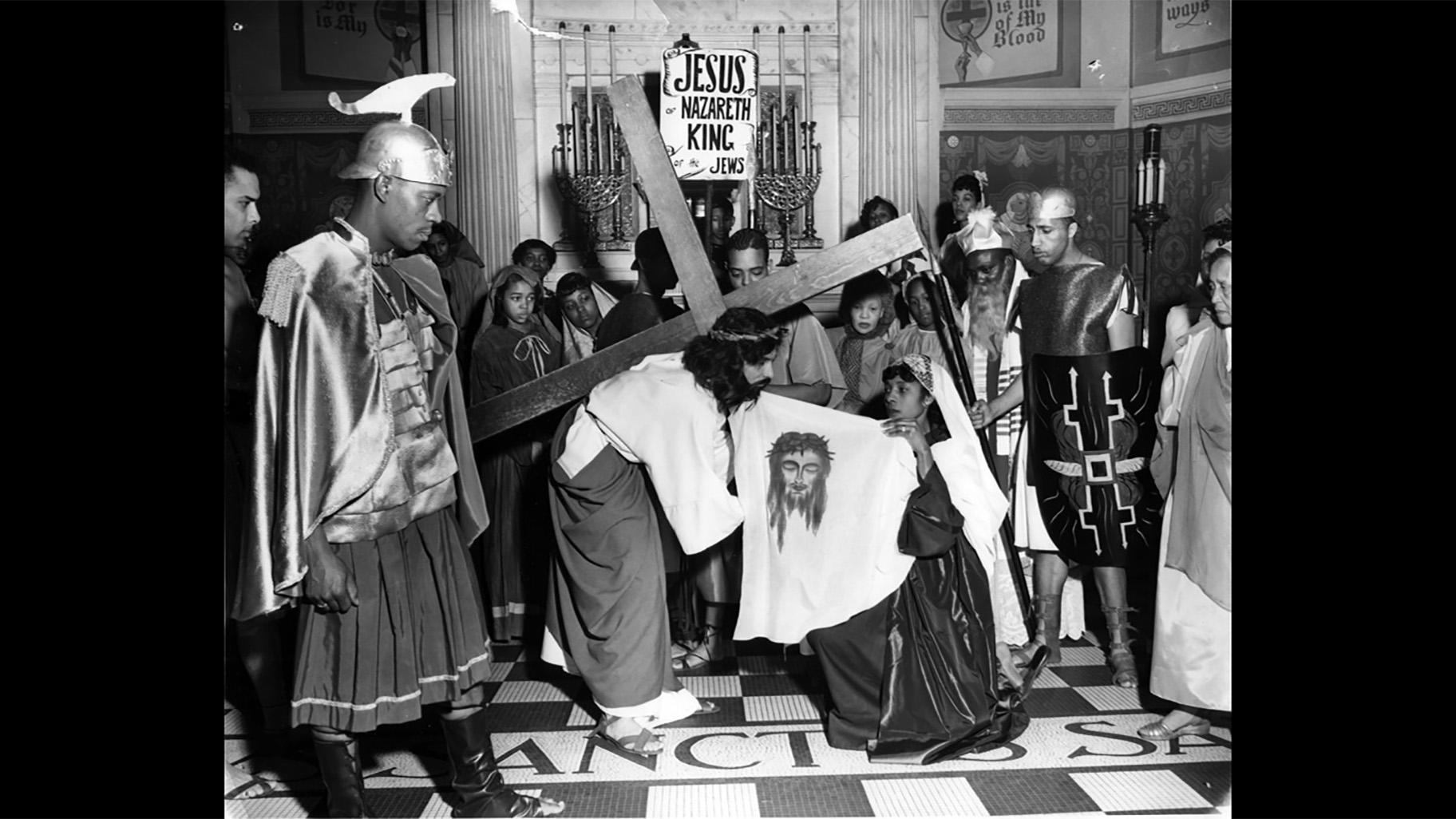 (Courtesy of Corpus Christi Catholic Church)
"I'm very concerned about this church," Williams Hall said. "And again, the other churches, particularly St. Ambrose and St. Anselms and Corpus Christi, are the larger older churches like this. And it's like, what's going to happen to them? These were major institutions in the community. And are those institutions just going to be sitting there vacant?"
In response to questions from WTTW News, a spokesperson for the archdiocese wrote in an email that after churches are closed, "the properties are secured and sacred items or otherwise important or particularly valuable items are removed and centrally stored to be relocated later to another parish within the Archdiocese of Chicago or another diocese."
The archdiocese says there are no specific plans for Corpus Christi, St. Anselm and St. Ambrose at the moment, while St. Elizabeth will serve as a heritage center for Father Augustus Tolton, who escaped slavery to become the first recognized Black Catholic priest in the United States.
Overall, Cope says he's rooting for the parish merger to be successful. But he says Black Catholics in Chicago need more support to grow and flourish.
"We need an avenue to voice our opinion, to have leadership that's willing to stand up and fight for the Black Catholic Church, to say, 'Hey, we're here. We need help,"' he said. "Most of all, we're Black and we're unapologetically Catholic in an area that has every other Christian denomination. Even though we're a small community amongst all of our other Christian brothers, we have a voice that needs to be heard."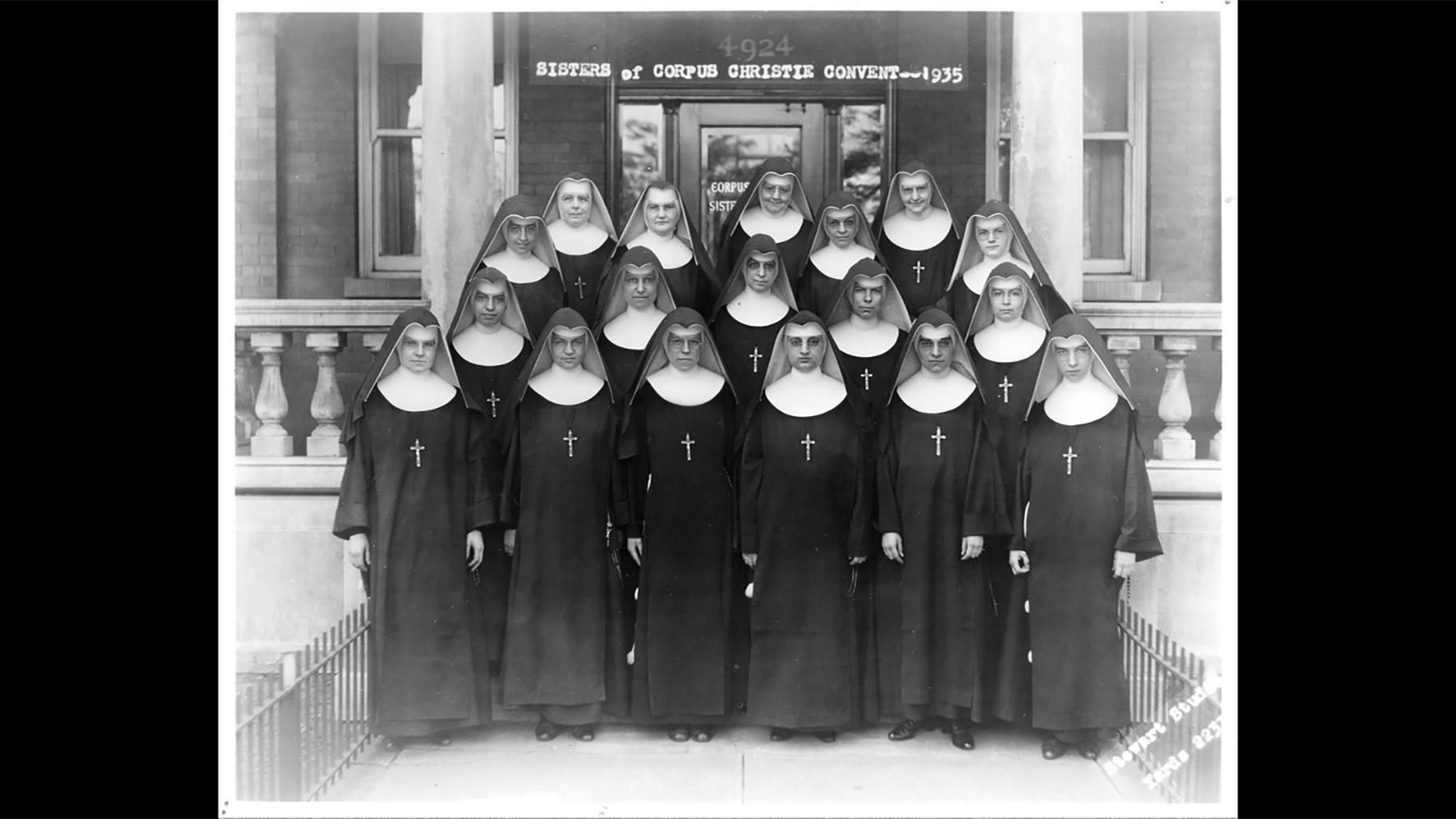 (Courtesy of Corpus Christi Catholic Church)
Williams Hall says she'll be at the first mass at Our Lady of Africa next month, even if it won't be quite the same.
"We've been attending church all our lives as a family," she said. "And so I hope that we can at least, you know, continue that."