Theater in Chicago shut down in March and won't be returning anytime soon. A new effort is a reminder of the ongoing support that exists within the theater community. 
We did a wellness check on some local stage artists who currently cannot play to an audience.
TRANSCRIPT
Marc Vitali: In March, "Chicago Tonight" visited a final rehearsal for "Her Honor Jane Byrne" at Lookingglass Theatre.
Robert Cornelius was in the cast.
Robert Cornelius, actor/teacher: Five performances after we opened, we closed, and we'd been developing it for almost two years. So it was a really exciting time and it just got snatched away from us so it was a lot of emotional heft to deal with that.
And so I decided to explore therapy for the first time, and it's the best part of my week. It's something that makes me feel better. It's something that, just to talk about it out loud and not be the only one, not to have to be the strongest one. 
I think that especially in the Black community a lot of men consider therapy as a sign of weakness, and you can deal with it. You know, we have the barber shop and the pool halls. We don't have all that now. 
Vitali: Actress and playwright Sandra Delgado is a member of Teatro Vista, and she's been a regular on the stages of Goodman and Steppenwolf theaters.
A workshop of her new play was suspended when the pandemic began.
Sandra Delgado, actor/playwright: Especially in the beginning, the first few months, you just find yourself questioning all your life choices and wondering what does theater look like in the future, you know? What does what I love to do the most, how is it going to change? And when is it going to come back?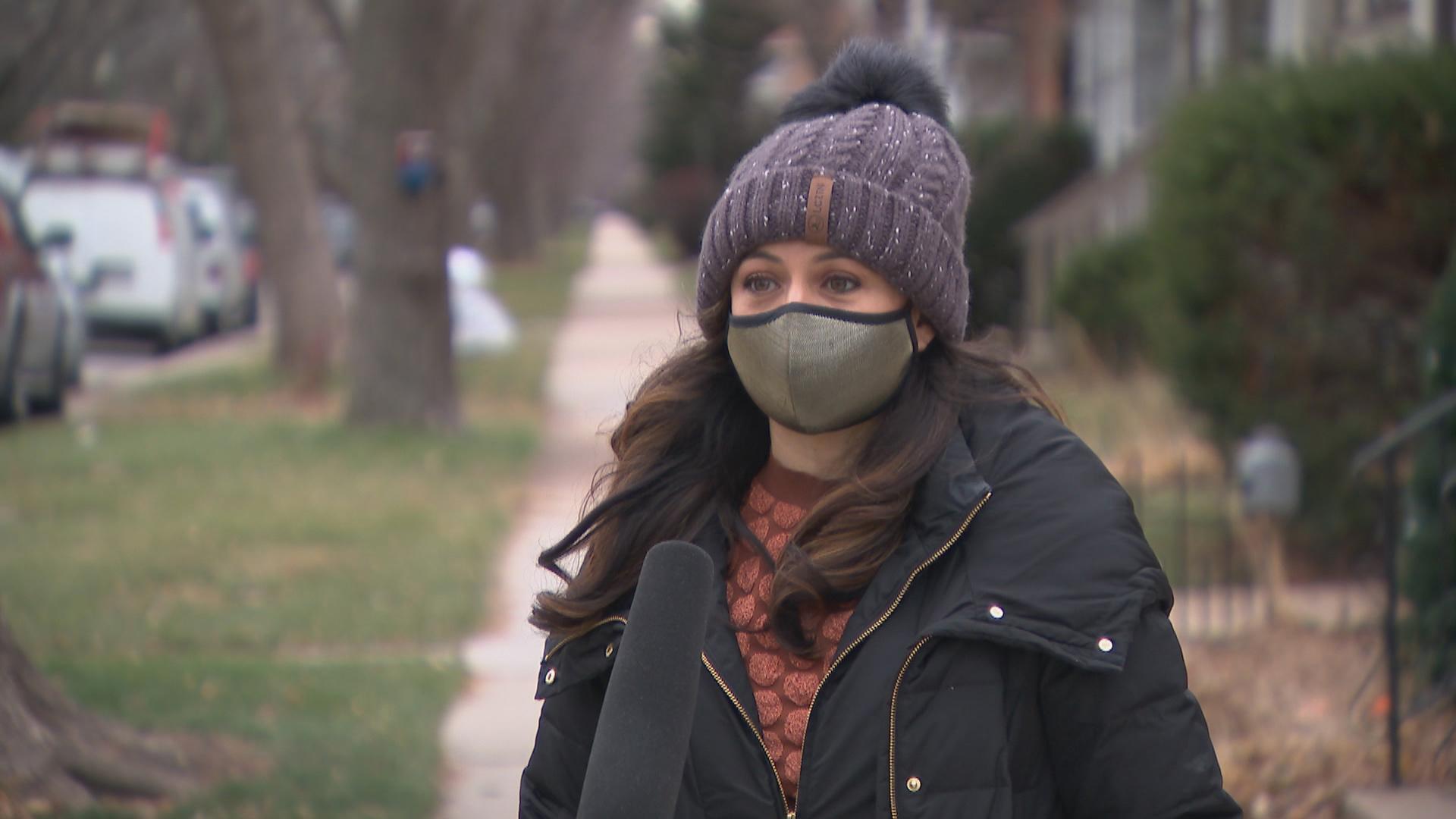 Sandra Delgado (WTTW News)
Vitali: Delgado is married to the artistic director of Collaboraction, a theater dedicated to social change.
We visited them in 2018 for "Peacebook," a free variety show they staged in a park district building in the Austin neighborhood.
Anthony Moseley, Collaboraction: We're all really going through a lot right now, but the theater sector is filled with people who've arranged their whole life around sharing space, and we've lost our livelihood, and we've lost our contact with one another, and isolation for that kind of person can be very difficult. And it's OK, there's help.
Vitali: Collaboraction is now working with Season of Concern, the League of Chicago Theatres and the National Alliance on Mental Illness.
A new outreach campaign aims to spread the word in the theater community that mental wellness – and even financial assistance — is sometimes just a phone call away.
Delgado: We're calling it "Call Time." It's just about reaching out and calling someone that you've been thinking about, just to check up on them.
Cornelius: I was concerned about being left alone and not really having connections, but to be able to talk about like just things that got me here has been a really big help.
Moseley: Just pick up the phone. You might think you're helping somebody else out but you might be helping yourself out in return.
Delgado: I've had a lot of ups and downs and I know that I'm not alone, and so with Season of Concern we actually have funds to help theater artists make up the cost of therapy if that's something that they need.
Cornelius: It's a time when it's important for us to make sure that we're working together to lift each other up, you know. Just everyone. I mean I feel like, across boundaries, if you open your hearts a little bit then people can be more compassionate.
Follow Marc Vitali on Twitter: @MarcVitaliArts
---