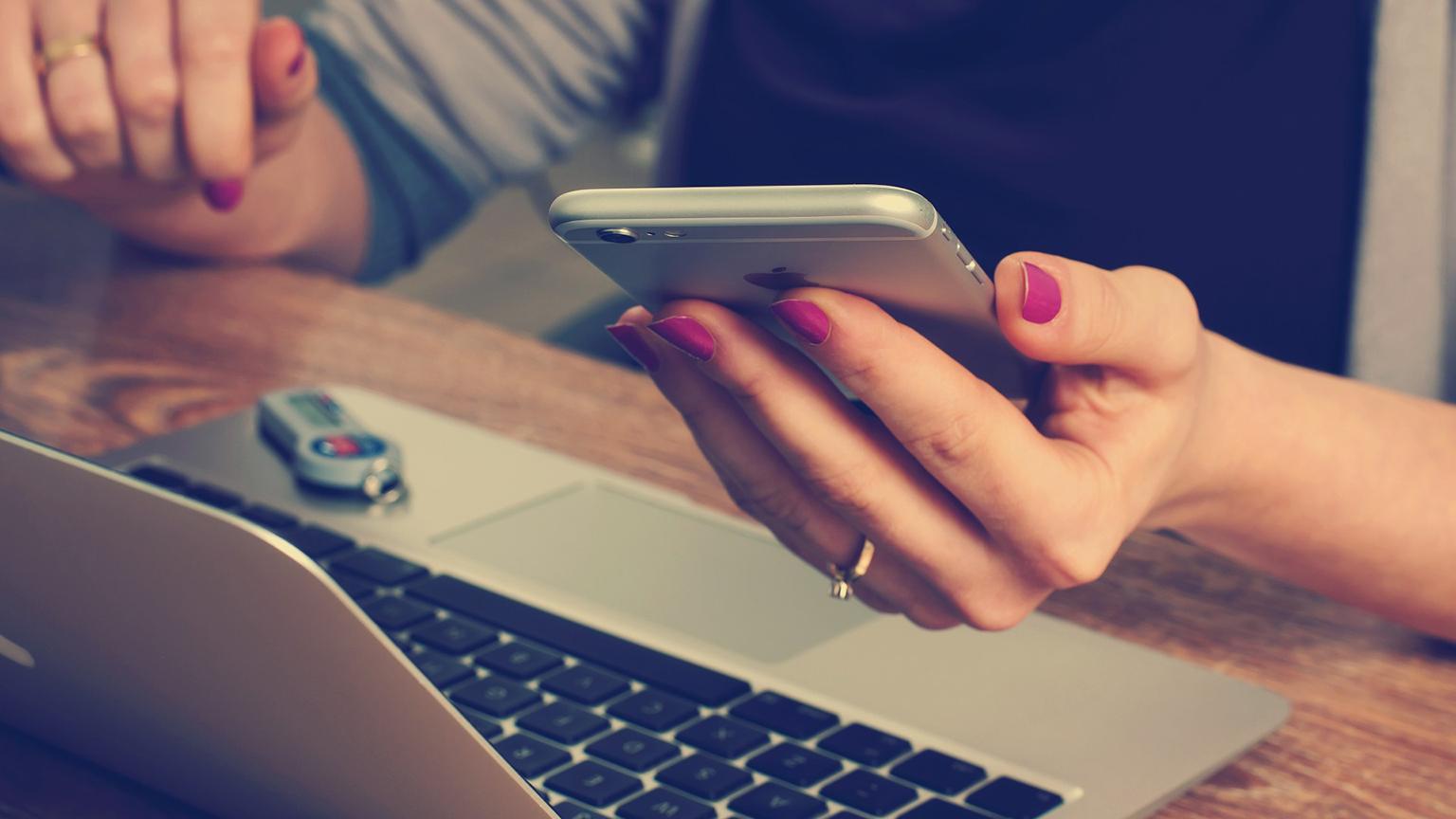 (FirmBee / Pixabay)
In Illinois, more than 1.2 million unemployment claims have been processed since March amid the coronavirus pandemic and stay-at-home orders that have closed businesses and schools across the state.
Many residents are filing for unemployment insurance for the first time, and they're finding the process isn't necessarily easy to navigate. Plus, Illinois Department of Economic Security offices are currently closed, which means you must file online or by phone.
Here are some tips from the IDES to get you on the right track:
Find out if you're eligible for unemployment insurance. 
You're eligible if you lost a job due to no fault of your own, earned enough income in the recent past, are actively looking for work and are "able and available" for work. 
If your hours were cut from full time to part time, you may be eligible for benefits.
How to determine if you earned enough income in the recent past. 
According to IDES, you meet those requirements if you were paid $1,600 or more during a recent 12-month period (which IDES refers to as the base period) and if you were paid at least $440 of your base period wages at any time outside the base period quarter in which your wages were highest.
Hang on. Am I "able and available" for work during the pandemic?
"We've heard from a lot of people getting tripped up by this question," said Rebecca Cisco, an IDES spokesperson. "People will think, 'I'm not able and available to work because I'm under quarantine or because I'm sheltering in place.' (People) are thinking about this technically." Being "able and available" for work means you would return to work if an employer were reopening or even work remotely if offered a job, according to Cisco.
Assemble the necessary documentation.
Do this before you begin an application online as the system will time out after an hour of nonuse, according to IDES. To file for unemployment insurance, you will need your Social Security number and driver's license or state ID. You'll also need your employment history for the past 18 months, including names of employers, start date(s), last day of work and number of days worked. Wage records may also be needed, so have your W-2 or pay stubs handy.
Use your name exactly as it appears on your Social Security card and be as accurate as possible. 
Double and triple check your information, says Cisco. "Make sure you have all the information correct and make sure the name you're putting on the claim matches with the Social Security card number and employment record."
File online.
Due to the high volume of calls, IDES is requesting unemployment claims be filed online. Claims can be filed at any time except from 8-10 p.m. when processing occurs. To manage the site's traffic, the agency wants people to adhere to the following filing schedule:
— If your last name begins with the letters A-M, file Sundays, Tuesdays or Thursdays;
— If your last name begins with the letters N-Z, file Mondays, Wednesdays or Fridays;
— If you can't file during your allotted window, you can file on Saturdays.
If you have a question and need to call, or you want to file by phone, follow the filing schedule. 
Cisco says it's very important that people follow the schedule because it frees up the call center and allows people to get through to a representative. The call center (800-244-5631) is open from 7:30 a.m.-6 p.m. Monday through Friday. Last names beginning with the letters A-M can call Tuesdays and Thursdays; last names beginning with the letters N-Z can call Mondays and Wednesdays. If you can't file during your allotted window, call on Friday.
Be aware of benefit expansions.
The Coronavirus Aid, Relief and Economic Security (CARES) Act included several federally funded unemployment benefit expansions, including the Federal Pandemic Unemployment Compensation (FPUC), which provides an additional $600 per week through July 25 for all people receiving unemployment benefits automatically. The act also includes the Pandemic Emergency Unemployment Compensation (PEUC), which provides an additional 13 weeks of benefits for those who have exhausted regular unemployment benefits, and the Pandemic Unemployment Assistance program (PUA).
A note about Pandemic Unemployment Assistance: You can only file for this federally funded program after you applied for and were denied regular unemployment insurance. The program provides benefits for many individuals, including self-employed workers and independent contractors who have become unemployed as a direct result COVID-19. You can also apply for the program if you've exhausted the 26 weeks of regular unemployment insurance and 13 weeks of PEUC.
Watch the mail.
After you've submitted an application, you'll get a letter in the mail telling you if you've been approved, how much you're eligible to receive, a debit card (unless you opted for direct deposit) and a certification date.
Don't forget to certify.
If you're approved for unemployment benefits, you'll have to take part in a certification process on a specific day every two weeks to let IDES know you're still not working or earning wages, you are actively seeking work and remain available and able to work. If you do earn some income but are still unemployed, you must report that when you recertify, according to Cisco, who says that means you receive fewer benefits for that week.
For more information about unemployment insurance, visit the IDES website. You can review the department's Unemployment Insurance Benefits Handbook here.