Chicago's Federal Center and Plaza has been called a modernist masterpiece.
Completed in 1974 by famed architect Ludwig Mies van der Rohe, the courthouse, post office and office buildings have become symbols of Chicago's architectural prowess and spirit of innovation.
But under a proposed Trump administration executive order, buildings like the Federal Center – and other government projects designed in a modern style – could have a hard time getting built.
Called "Making Federal Buildings Beautiful Again," the draft executive order would force the federal government to prioritize classical architecture – picture the U.S Capitol or the White House – for future federal courthouses and buildings that cost over $50 million.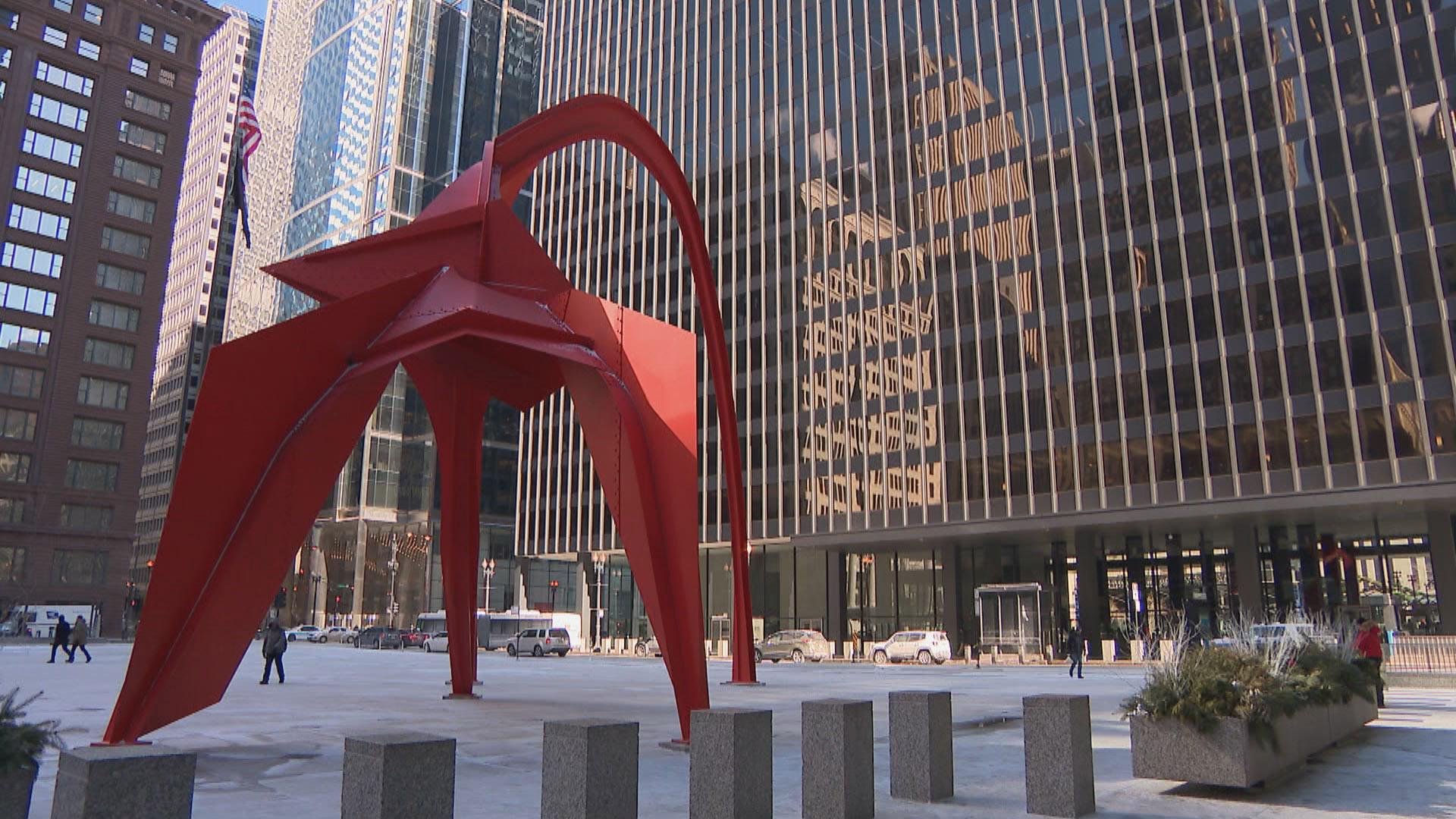 "Flamingo," a sculpture by Alexander Calder, looms over Federal Plaza in Chicago. (WTTW News)
"Federal architecture should once again inspire respect instead of bewilderment or repugnance," the order reads. "Classical and traditional architecture styles have proven their ability to inspire such respect for our system of self‐government. Their use should be encouraged."
Advocates say the proposal would prevent the construction of public buildings they call ugly, while inspiring a new respect for American democracy.
But since coming to light earlier this month, the draft order has been met with widespread condemnation. Critics say the government should simply not be deciding what is and isn't beautiful.
Kimberly Dowdell is president of the National Organization of Minority Architects, a group that promotes diversity and inclusion.
"Federal buildings are especially significant in the sense that they reflect who we are as a society and what we value, and the cultures that we uphold, the cultures that we elevate," Dowdell said. "This notion that classical architecture is the only thing that we elevate – I think that's where we have a real missed opportunity because we have so many different types of architecture, and architects that can be represented."
Dowdell says the executive order isn't just creatively limiting, but that in certain contexts it also carries a legacy of oppression. 
"The buildings that are being highlighted here, or propped up, are essentially buildings that don't reflect the brightest parts of our history, specifically referencing slavery, and other parts of history that are not particularly well-received by the African American community," she said.
The draft order puts several modern federal buildings in its crosshairs, like the San Francisco Federal Building and the Austin U.S. Courthouse. The document says these structures have "little aesthetic appeal."
The order does compliment one recent federal commission: the neoclassical courthouse and federal center in Tuscaloosa, Alabama, completed in 2011.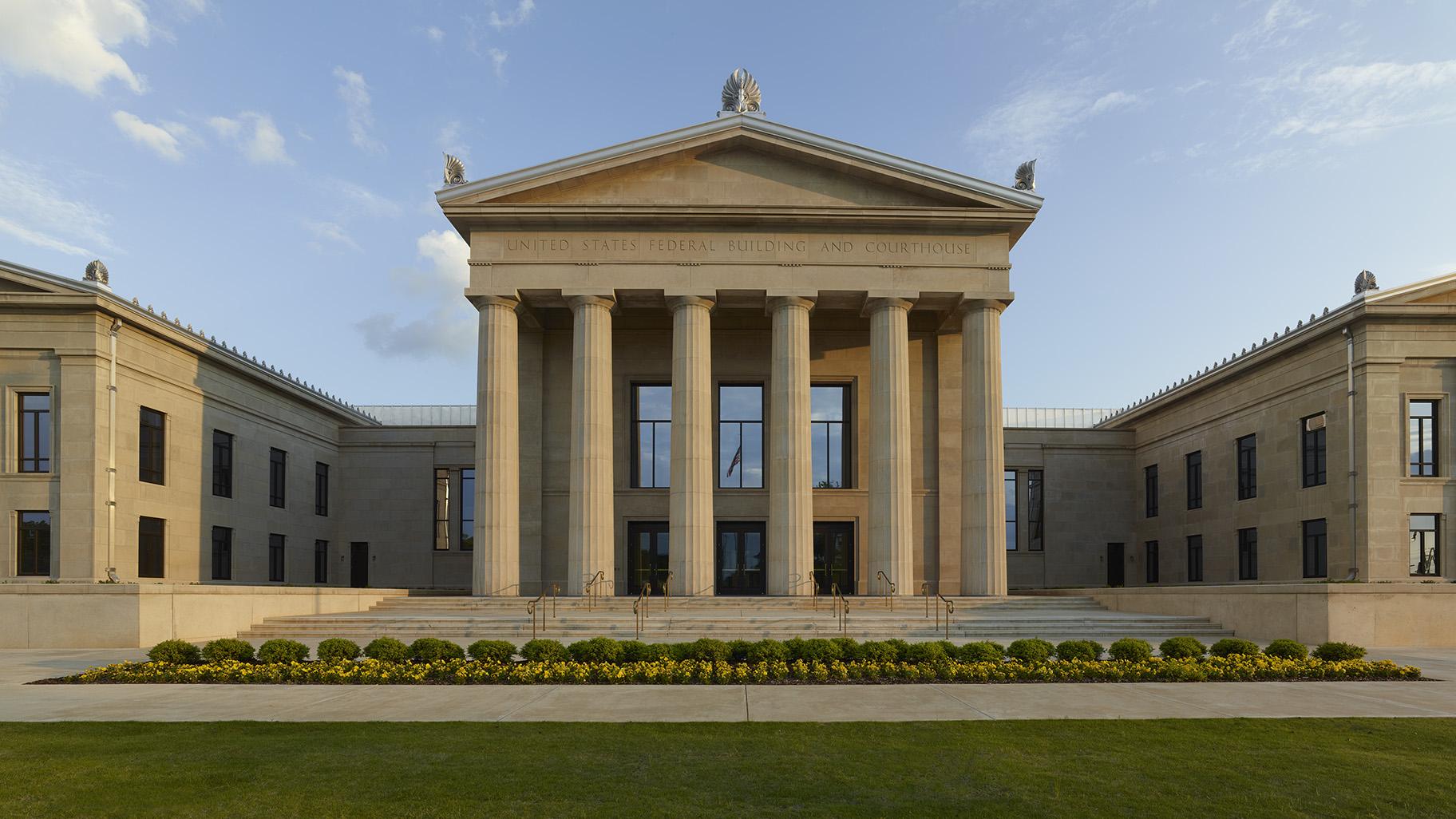 The federal center in Tuscaloosa, Alabama. (Credit: Timothy Hursley)
The building was designed by HBRA Architects in Chicago, where Aric Lasher is the current director of design. He says the classical style can offer certain advantages for public buildings.
"They have a certain clarity, a certain cogency, so that the public who might be unfamiliar with the building, if it's well designed, an intuitive understanding of where to go, how the building is laid out or works, and that kind of rationality also lends itself well to modification over time," Lasher said.
But Lasher says those qualities aren't the exclusive domain of classicism, and he's dismayed the Tuscaloosa building was included in the executive order. He says the courthouse shouldn't be used as an ideological pawn, but instead as a celebration of architecture that's reflective of its local culture.
"A one-size-fits-all approach seems to me to be contrary to the whole American ideal," he said. "We have a pluralistic society, and even if you think that some of our core institutions, which do endure, might reflect sort of an unchanging character, it doesn't really seem to hold water to me."
That view is shared by Carol Ross Barney, a Chicago architect who has designed CTA stations, sections of the Riverwalk and other public buildings and spaces.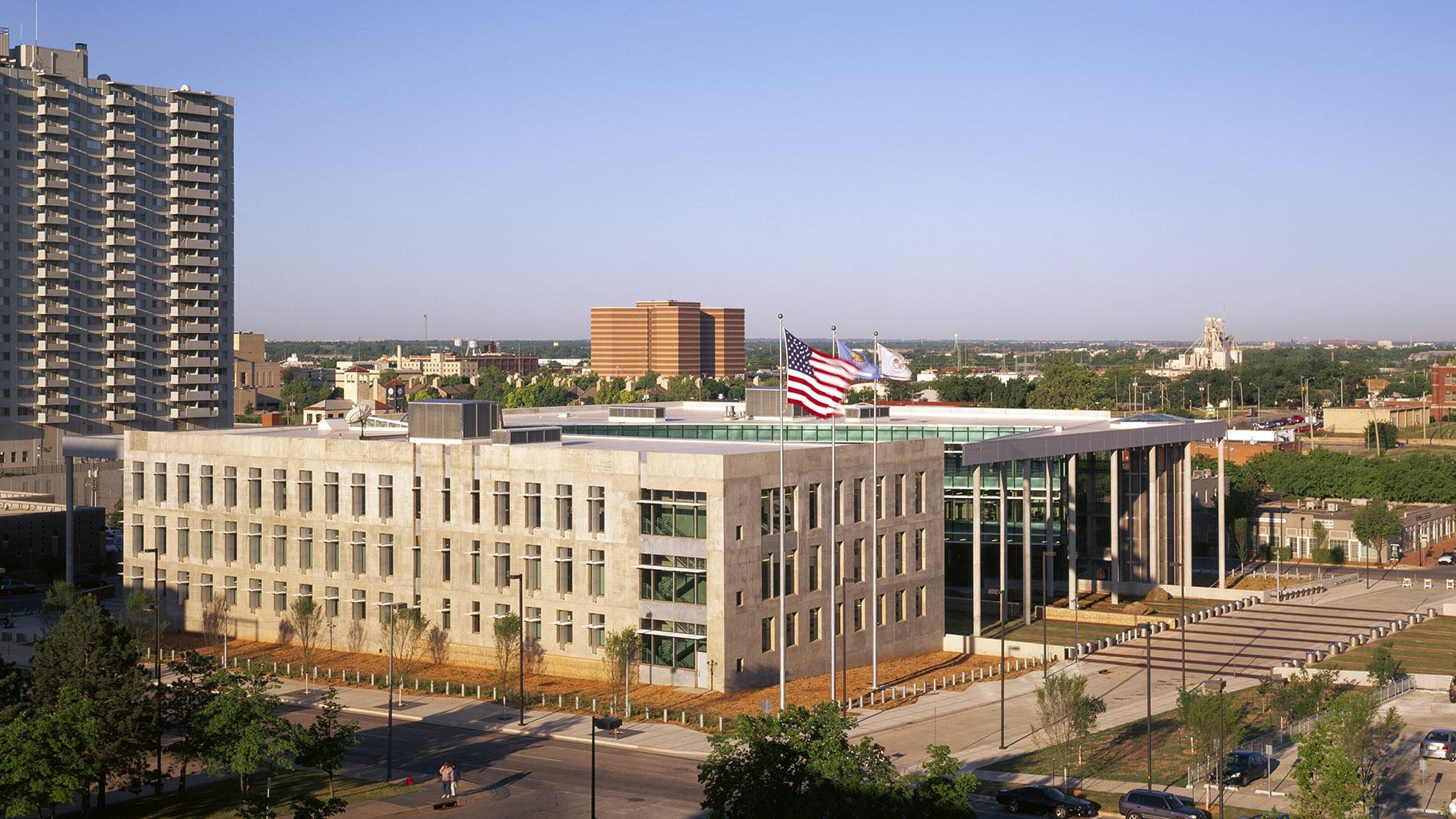 Oklahoma City Federal Building (Courtesy Ross Barney Architects)
She also was the first woman to be commissioned to design a federal building – the modernist replacement to the Murrah Federal Building in Oklahoma City after it was bombed in 1995. 
"Federal courthouses and federal buildings are immensely complex. The level of security and the level of protection that you have to provide … the truth of the matter is that the Parthenon just wouldn't do it," she said.
Chicago has a long history with classical architecture, including the structures of the 1893 World's Fair, and Daniel Burnham's mostly unrealized but influential 1909 Plan of Chicago.
Many notable civic examples are still in use today, like City Hall, the Cultural Center and a newer addition: the Harold Washington Library.
Even the site of the current Federal Center, in all its sleek modernity, has classical roots. It was once occupied by the mammoth Chicago Federal Building, a Beaux Arts structure that took up an entire city block.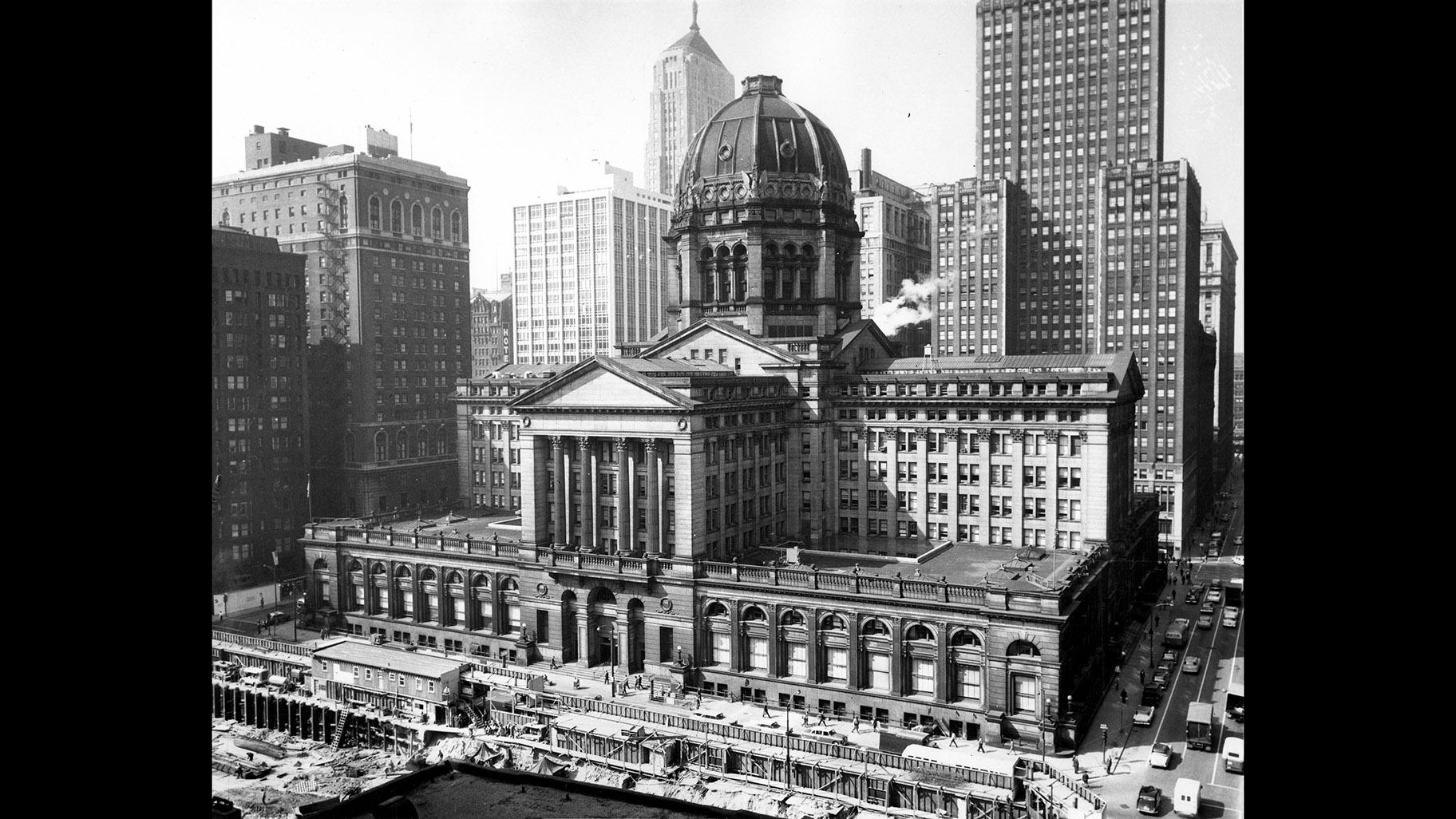 Chicago's original Federal Building.
Ross Barney is complimentary of the building, but says ultimately – like the proposed executive order – it just wasn't the right fit for the city.
"It didn't have a sense of equity or openness that is expressed by the current courthouse," she said. "For one thing, it didn't have the place for people to gather and protest that this one does – and I just think that that courthouse is so much more appropriate as an expression of Chicago."
---
An update to this story
On Dec. 21, 2020, the retitled "Promoting Beautiful Federal Civic Architecture" executive order created a new federal council that will serve until Sept. 30, 2021 and submit a report to the Biden administration.
---