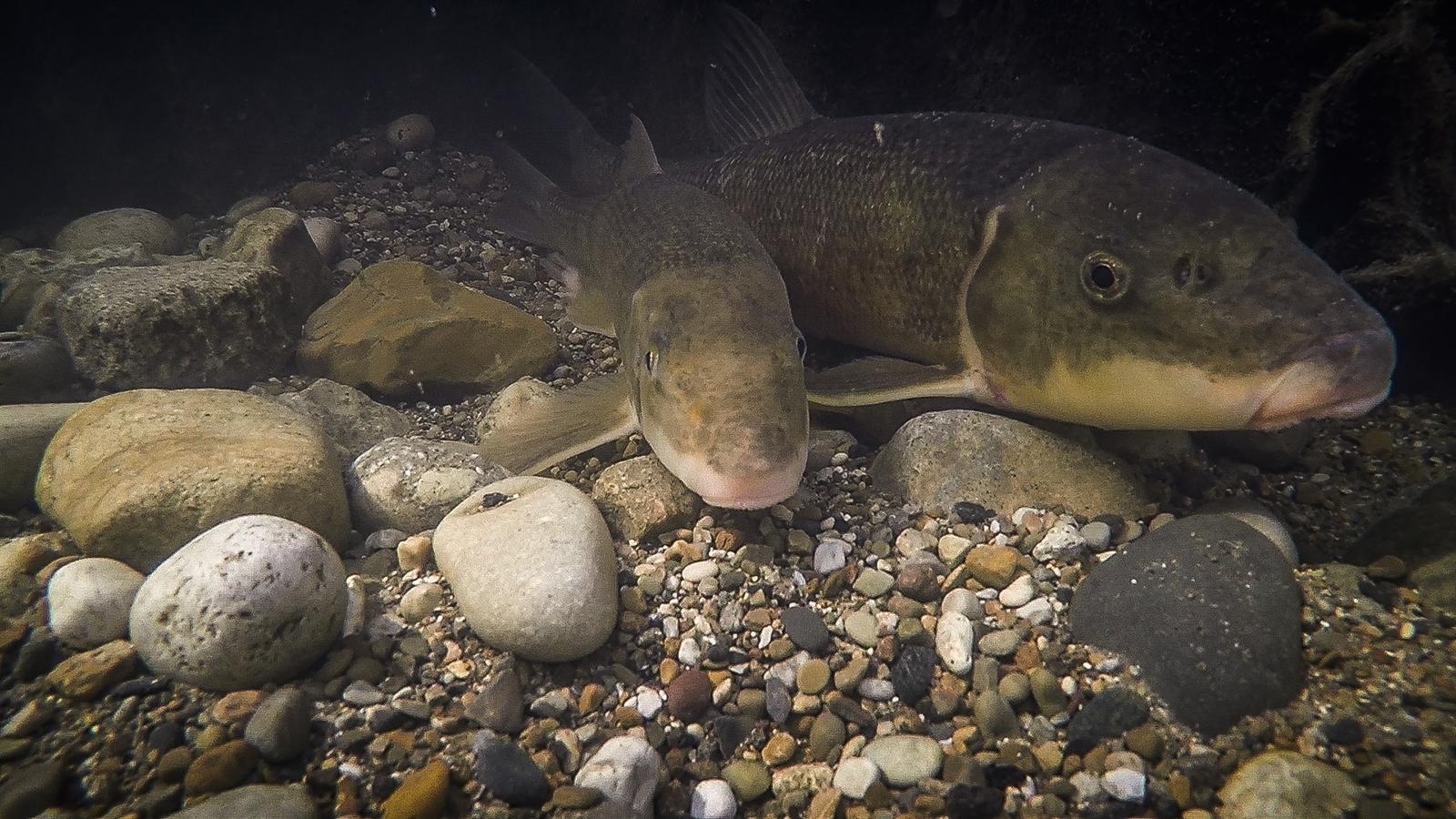 Shedd scientists and volunteers are monitoring the migrations of white suckers, which are pictured here. (Karen Murchie / ©Shedd Aquarium)
Shedd Aquarium scientists and volunteers are busy tracking thousands of Great Lakes fish during their annual migrations to reproduce in creeks and rivers throughout Illinois and surrounding states.
Since late March, more than two dozen volunteers have been monitoring research sites in Illinois, Wisconsin and Michigan in anticipation of the migrations, with a focus on a family of fish that is often overlooked: white and longnose suckers, which are native to the Great Lakes and deposit important nutrients to local waterways during their yearly migrations.
Last year, volunteers documented 26,440 individual suckers while also logging information on water depth and clarity and weather conditions. Over time, Shedd says the data will help scientists figure out when peak migration occurs, along with determining whether the fish are using water temperature and stream flow as cues to initiate their spawning migrations.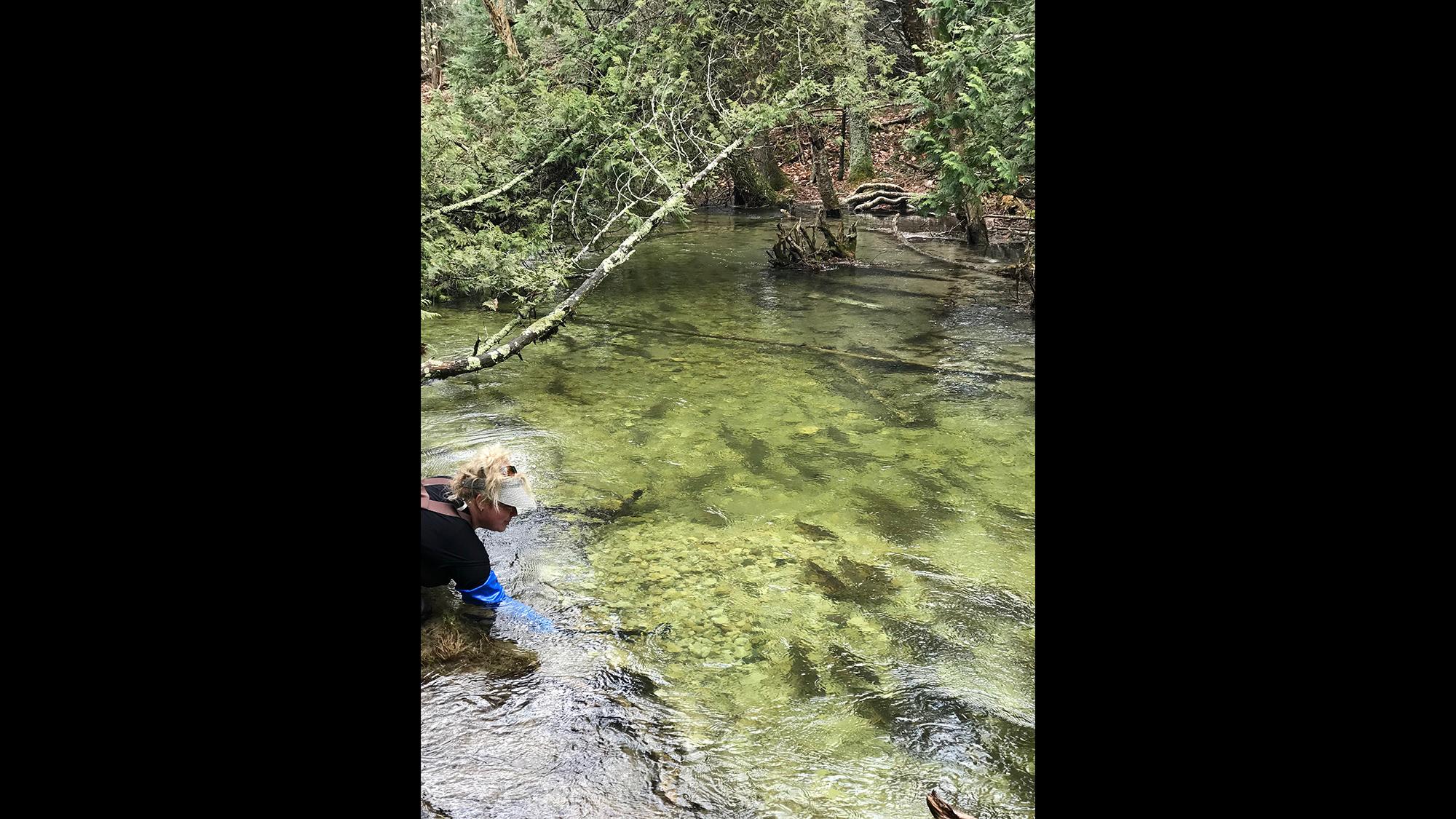 Shedd research biologist Dr. Karen Murchie monitors white and longnose suckers during their migrations from the Great Lakes to local waterways this spring. (Karen Murchie / ©Shedd Aquarium)
The study will also increase scientists' understanding of local impacts of climate change and provide a more detailed natural history of Great Lakes fish, according to the aquarium.
The ongoing monitoring effort is part of a citizen science project launched last spring by Shedd research biologist Dr. Karen Murchie in collaboration with the University of Wisconsin-Madison's Center for Limnology.
The project aims to increase research of more than 50 species of migratory fish native to the Great Lakes. These fish play a key role in transferring nutrients from the lakes to fertilize stream ecosystems. Despite their importance, however, scientists have little understanding of the fishes' distribution and migration patterns, according to Shedd.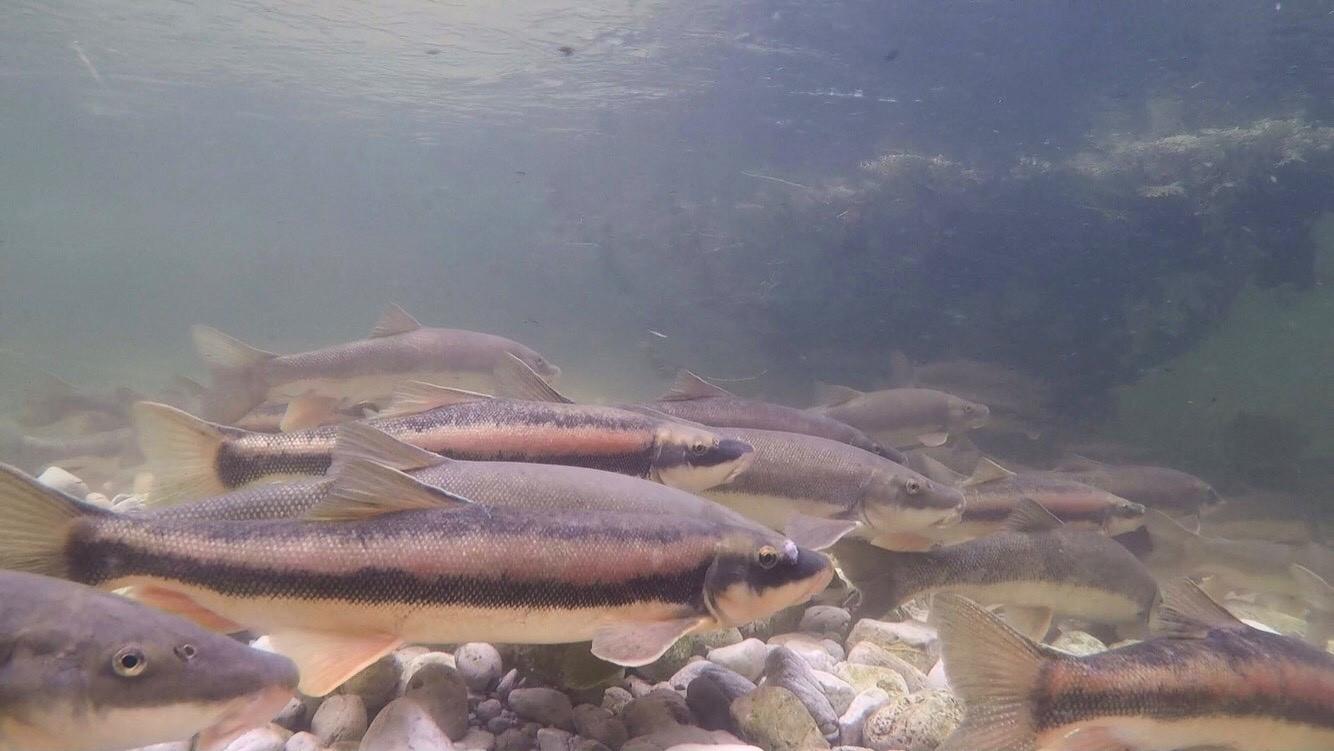 Longnose suckers gather for their spring spawning migrations. (Karen Murchie / ©Shedd Aquarium)
Contact Alex Ruppenthal: @arupp | [email protected] | (773) 509-5623
---
Related stories:
Asian Carp Expert to Lead New Shedd Research Team
Shedd's New Exhibit to Showcase 'Underwater Beauty' With 100 Species