For some residents, their approach to improving their communities might begin with violence prevention or education initiatives.
But in Woodlawn, one group is getting back to its roots—literally—partnering with the Morton Arboretum to harness the positive impact of trees on everything from the crime rate to the business community.

On this warm day in early fall, a group of Woodlawn neighbors are going back to their roots.
"I grew up in a walk to work, walk to shop, walk to learn, walk to play neighborhood, which, in black America, has gone extinct in my lifetime," said Naomi Davis.
Davis is the founder of Blacks in Green, a community of African-Americans whose approach to community-building is to start, literally, from the ground up.
"The idea that I'm the proud granddaughter of Mississippi sharecroppers, where everything they ate, they grew, and everything they wore they made, and that whole idea—which we have dubbed 'granny-nomics'—that the values that guided our households and ruled our transactions—when small was plenty—was how we wanted to ground ourselves," said Davis.
The group has built gardens and planted orchards in the blocks that surround their community, just south of Washington Park.
And more recently, they've turned their attention upward.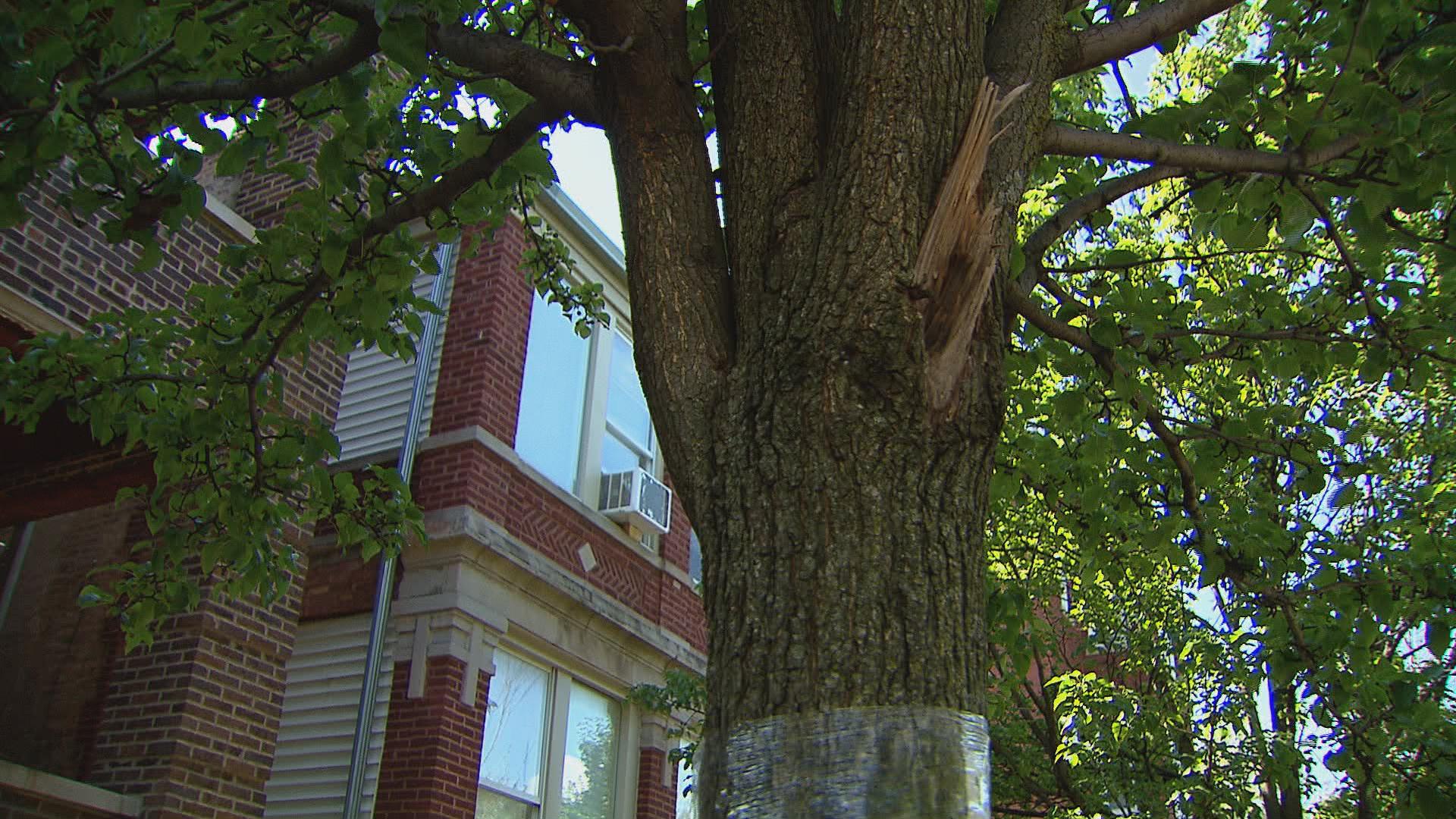 "It's gonna be the year of the tree canopy!" Davis said.
"Green space is critical to our mental and emotional and our spiritual health," said resident Duane Jarrett. "I believe a lot of changes could occur in this community with actually more attention to the green space. With filling up some of these vacant, litter-strewn lots with greenery, structure, places to rest, read, recuperate."
To that end, Blacks in Green extended a branch to the Morton Arboretum to learn how to improve its tree canopy, or tree cover.
One of the Blacks in Green, 30-year old resident Milton Cody, even became a certified Openlands TreeKeeper.
Milton Cody
"Nature just helps relieve stress, and relieve tension. A lot of times, when you're surrounded by concrete, it just builds up and you get frustrated. Open areas and community areas, where people can come together, picnic and just sit down and relax, and have a good conversation is always beneficial for everything," Cody said.
But Lydia Scott with the Chicago Region Trees Initiative says research shows lots of trees can mean more for the neighborhood than just looking good.
"Where you have a higher canopy, you have lower crime typically, so we want to encourage people to plant more trees," said Scott. "It's not that trees go out and keep criminals from coming, it's a matter of people that are showing pride in their community, there's an aesthetic there, people are out and actively engaged in their community, and they believe that's the correlation, the reason why we see higher [numbers of] trees, lower crime."
Using technology, experts are able to tell how much tree canopy a neighborhood has. That canopy also correlates to income levels and the health of the human population.
"These trees are storing carbon, and they're taking out pollutants from the air. The leaf surface on the trees is actually what helps pull that pollution out of the air," said Scott. "The Chicago region is not immune to flooding problems. We know that trees pull up a tremendous amount of water, and they intercept a tremendous amount of water."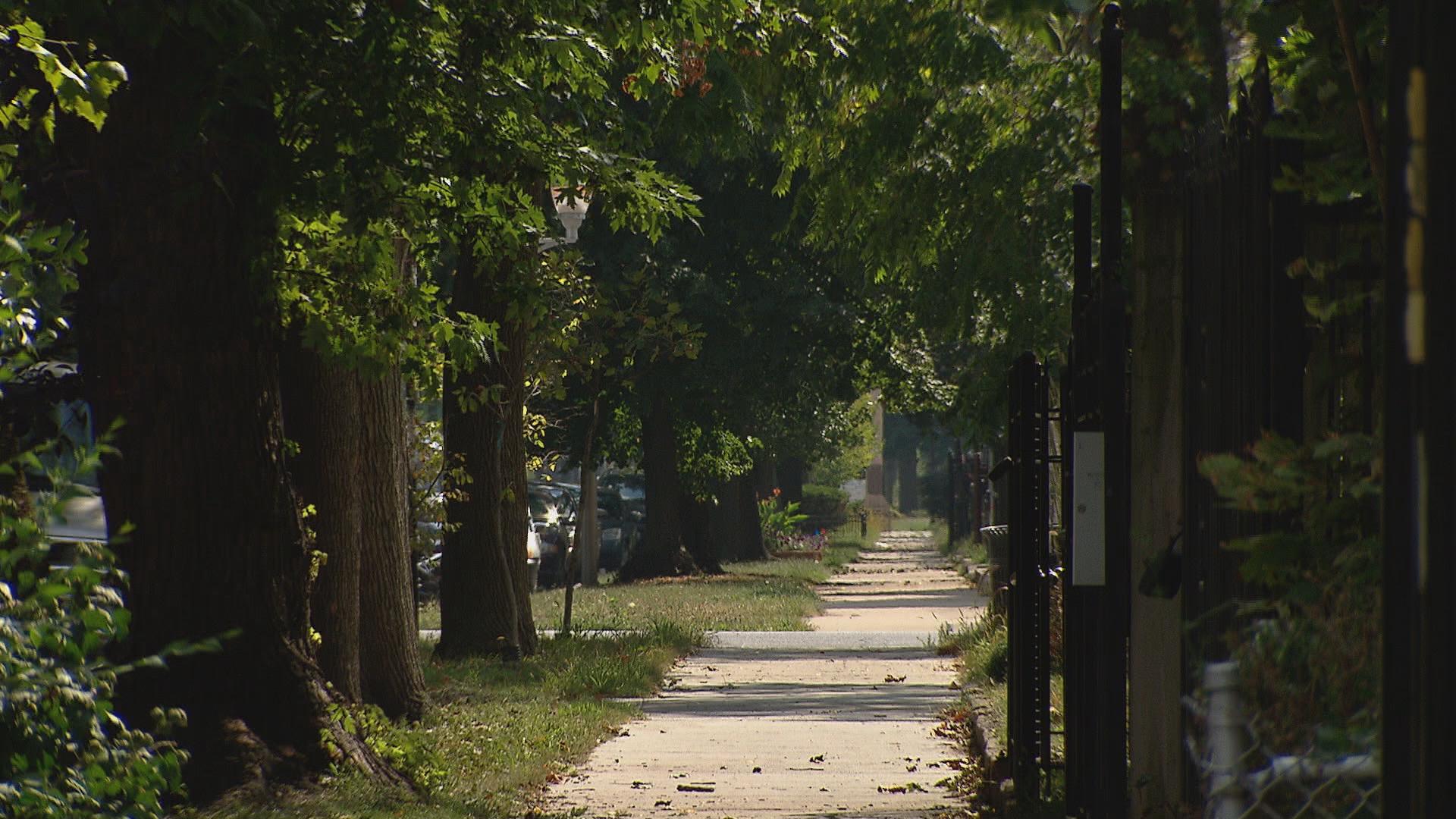 In Woodlawn, the tree canopy is 15 percent. That's not bad, but below the Chicago average of 19 percent, and the national average of 27 percent.
And data from the Chicago Police Department shows Woodlawn's crime rate makes it 27th in the city, of Chicago's 77 community areas.
The goal of arboretum's initiative is to inspire groups like Blacks in Green to plant more, and give them the training to do it.
Woodlawn has about 49 percent plantable space, which is why today, Blacks in Green is taking a tree inventory.
"Which species are already present is going to inform which kinds of species you want to plant in your public spaces, and even in your private spaces, you don't want to end up with too many of any one species, you want a good diversity," said Emily Okallau of the Morton Arboretum.
And another benefit? More green can mean … more green.
"Studies have proven people will shop more in a tree-lined commercial corridor," said Davis. "So one of the reasons that we initiated the 61st Street tree canopy back in 2015 … we've planted 45 trees down this segment of 61st Street between King Drive and Cottage."
"In the Chicago region, we know that we have billions of dollars' worth of benefits we get from the trees; $51 billion for instance," said Scott.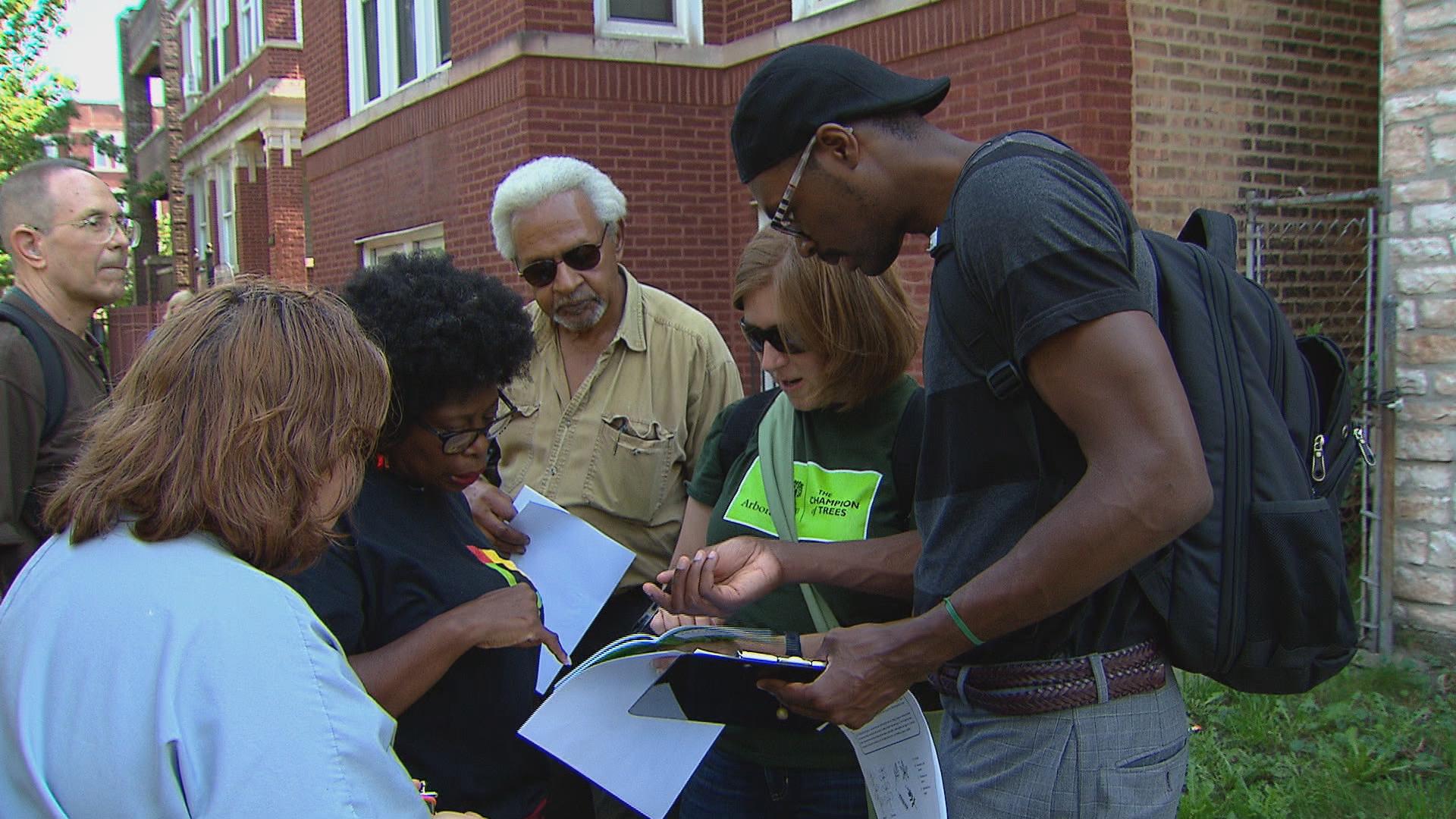 Though it's early, Davis and residents say what they're doing is working. They're seeing less litter, and also younger neighbors like Milton Cody who is purchasing his first condo here, planting his own roots.
More on this story
Blacks in Green recently held another tree planting, along with a horticultural job fair, working to provide jobs to youth in the community. Below, photos from the event.
Follow Brandis Friedman on Twitter @BrandisFriedman
---
Related stories: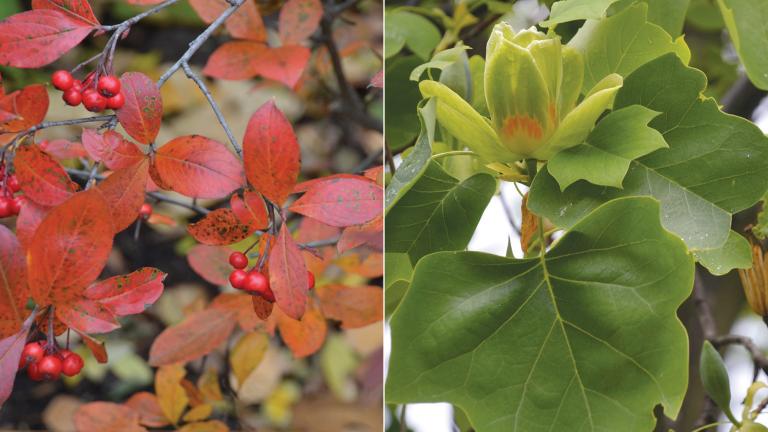 New Guide Helps Identify Native Trees, Shrubs for Your Garden
Aug. 1: Why native trees and plants not only look good but are better for local wildlife and the environment. A discussion with author Charlotte Adelman.
---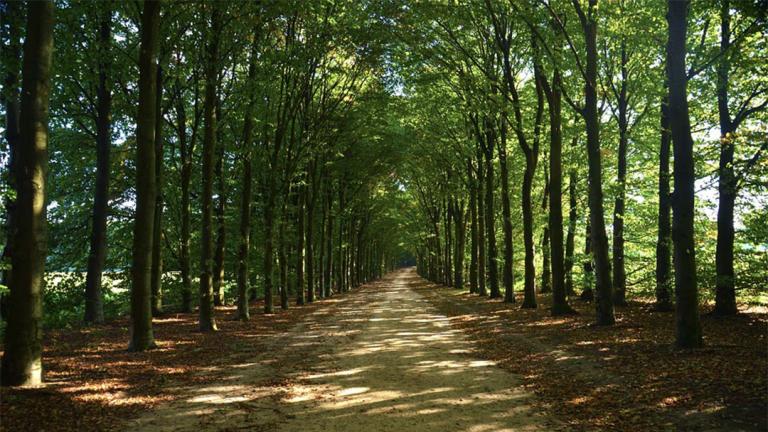 Cash for Carbon: Paying People to Conserve Trees Works, Study Finds
July 27: A first-of-its-kind study shows that giving people a financial incentive to save trees is an effective strategy for fighting climate change.
---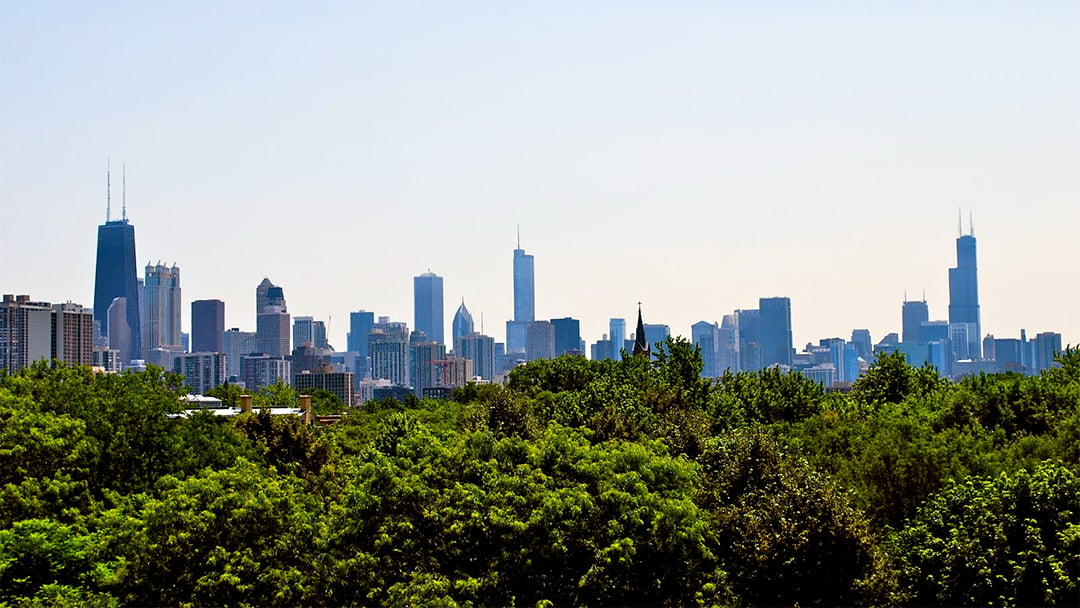 Study: Chicago's Forests Threatened by Climate Change
May 12: A first-of-its-kind study shows that forests in Chicago face significant threats from climate change, with native trees especially vulnerable to increases in temperature, precipitation and other changes.
---