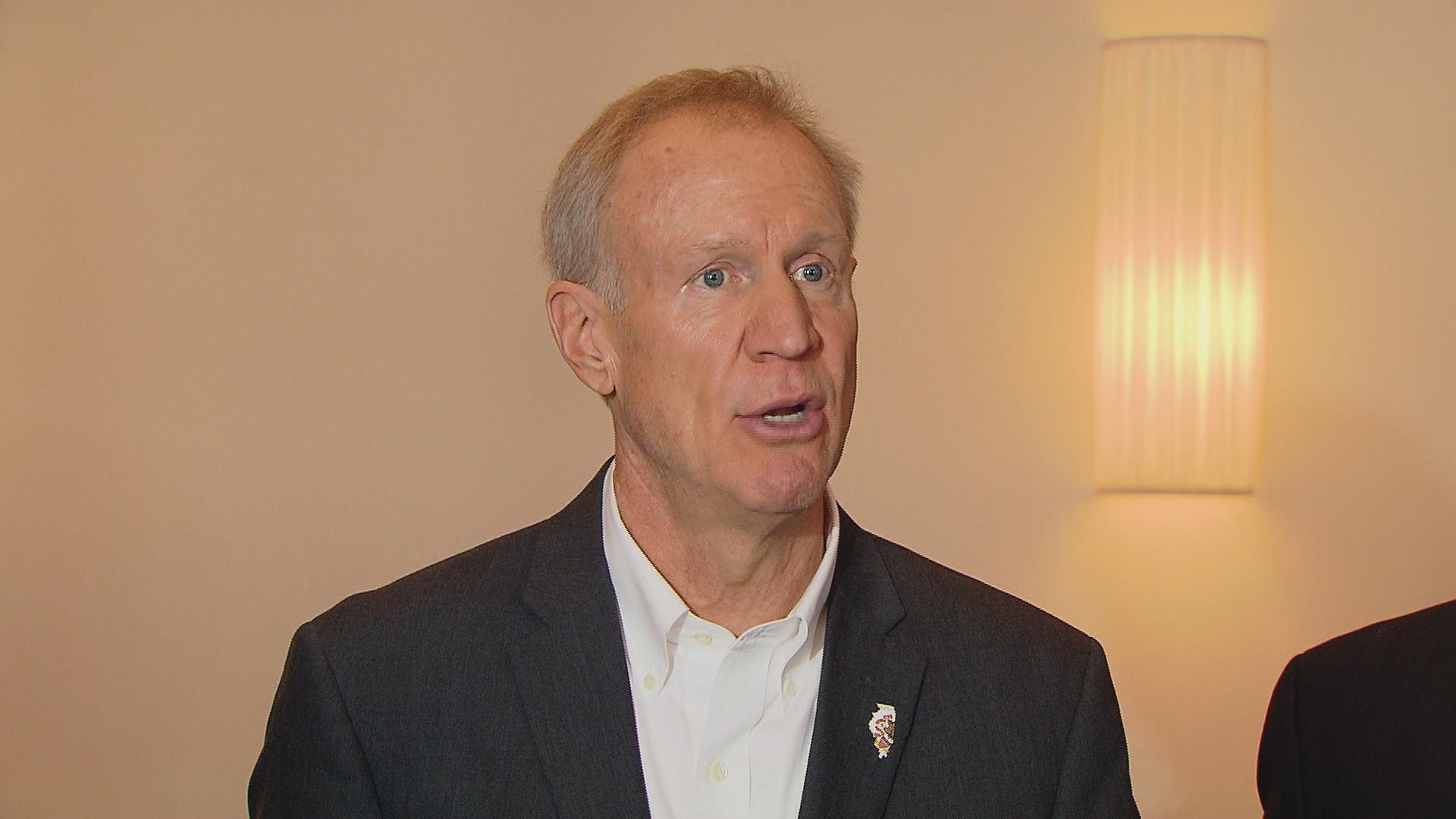 On Monday, Chicago's beloved Chance the Rapper publicly called on Illinois Gov. Bruce Rauner to "do your job" and get Chicago Public Schools $215 million the district says it needs in order to keep students in class for the full school year.
Tuesday, Rauner insisted there are two viable plans to do that, and quickly: use money the city has withheld via tax increment financing, or have legislators pass a massive pension overhaul to save the state money so the state could afford to give additional money to CPS.
Senators were already moving forward with the latter option, but as part of a so-called bipartisan "grand bargain" that also includes an income tax hike, redo of the state's workers' compensation system, new casinos and other broad changes as part of a unified plan to resolve Illinois' 21-month budget impasse.
Illinois lawmakers are back in Springfield for the first time since Republicans jumped ship from voting for the plan last week; Democrats say Rauner jettisoned the compromise.
By seeking to pull the pension overhaul and CPS funding out of the package, Rauner appears to be signaling that he's not ready to sign off on the "grand bargain" any time soon.
"We don't have to do the 'grand bargain', we don't have to do a balanced budget today – comprehensively – to get Chicago Public Schools $200 million today," he told reporters Tuesday morning following an appearance at the Internet of Manufacturing Business Conference.
"We could just pass the pension reform bill and pass the CPS payment bill – both of which are there – these exist, they don't have to be drafted or negotiated, and it's done."
When pressed by reporters, Rauner said that does not mean that he believes the "grand bargain" is dead on arrival.
"The grand bargain is being negotiated. I hope it gets done, I hope it gets done quickly. It's being negotiated ... (the Senate leaders have) been working hard since December. I hope they get it done quick, but it's still evolving. It's obviously not done yet," Rauner said. "What is done is the pension bill … and everybody can agree on that bill. And what is done is the pension pickup for $215 million for Chicago. We can do these two right now: Why wait? There's no reason to wait," he said.
Pressure on Rauner to come up with the cash for CPS has heightened since his Friday meeting with Chance; the Grammy award-winning musician and local darling said he was "flustered" with the governor's "vague answers" about CPS. Chance, born Chancelor Bennett, is the son of Ken Bennett, a longtime Democrat who has worked for President Barack Obama and Chicago Mayor Rahm Emanuel.
The national attention on the woes of CPS and Illinois comes as Democratic Comptroller Susana Mendoza, a Rauner foe, on Tuesday released the State's Comprehensive Annual Financial Report. This latest deep dive into Illinois' finances is a 375-page map of a government in distress.  
According to the report, Illinois' net deficit – a sum of debts that are typically calculated separately and carry with them varying degrees of weight – is a "staggering" $126.7 billion.
Legislators are set to hold hearings on Rauner's proposed budget this week. 
---
Related stories: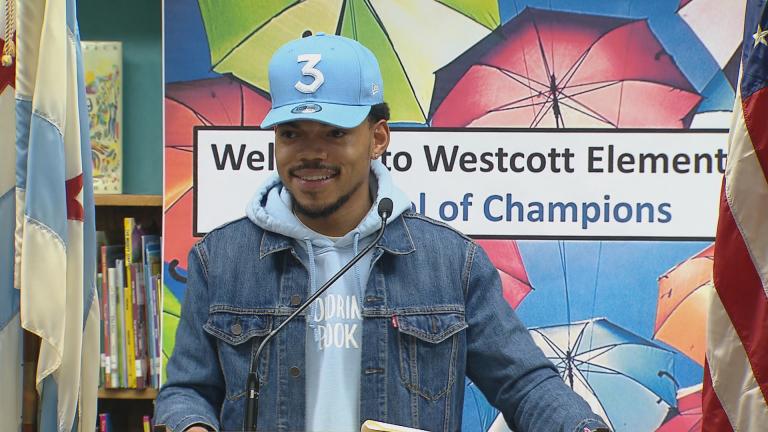 Chance the Rapper Donates $1M to Chicago Public Schools
March 6: The Grammy winner announced a $1 million donation to CPS, just as Gov. Bruce Rauner's office presented new ideas to rescue the cash-strapped district from its funding wreckage.
---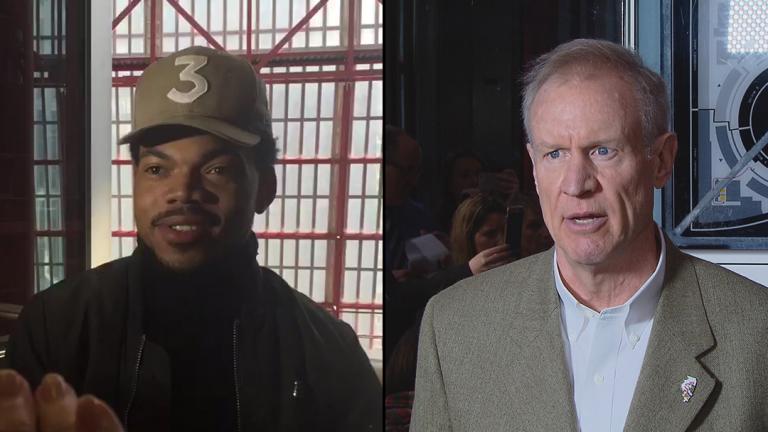 Rauner Gets a Rap After Taking a Chance
March 3: Fresh off of his Grammy glory, Chicago's 23-year-old Chance the Rapper used his celeb status to score a private meeting Friday with Illinois Gov. Bruce Rauner to discuss Chicago Public Schools.
---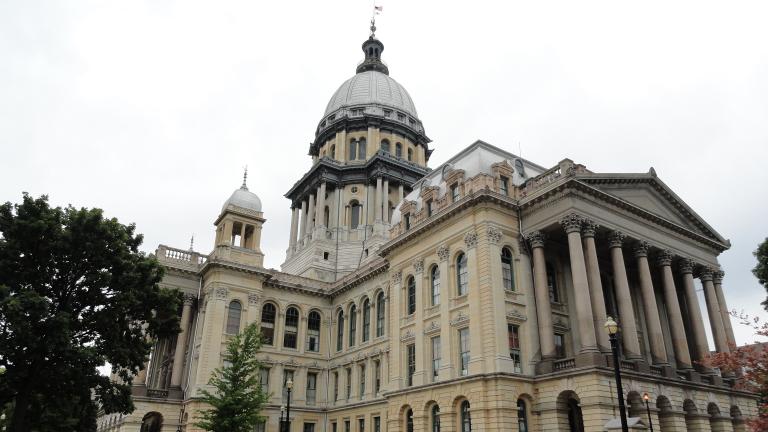 'Grand Bargain' on Budget Hits Grand Thud
March 1: The state Senate was scheduled to take final votes Wednesday on a plan to end Illinois' budget impasse. Instead, it adjourned without any action.
---