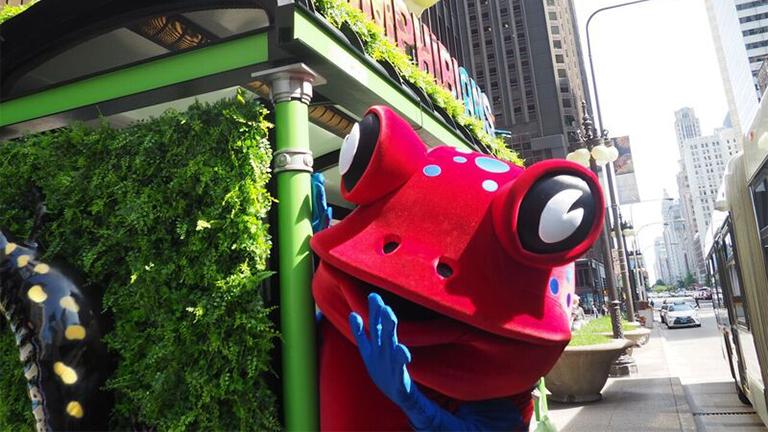 The Shedd's strawberry poison dart frog mascot will be leaping to and from popular Chicago landmarks. (Shedd Aquarium)
Don't be alarmed if you spot a large, colorful frog hopping around the city this week.
To mark the second year of its special "Amphibians" exhibit, the Shedd Aquarium is sending out its mascot, a strawberry poison dart frog, to leap around some of Chicago's most well-known landmarks.
Follow the frog's next steps on the Shedd's Twitter account using the #SheddFrogFind hashtag.
On what the aquarium calls "select special days," the first 25 frog hunters to find the mascot will receive free passes to the Shedd.
In addition, anyone who buys an all-access pass to the aquarium on Saturday, the final day of the promotion, can participate in a hide-and-seek game to find certain amphibians for the chance to win a prize.
Although the Shedd's mascot won't be difficult to spot, several of the amphibians at the Shedd are: The aquarium has more than 40 species of frogs, toads, salamanders and caecilians – limbless amphibians that resemble worms or snakes depending on their size.
Amphibians are cold-blooded vertebrates found on every continent but Antarctica. Many are nocturnal and hide or camouflage themselves during the day to avoid predators.
According to the AmphibiaWeb database, there are more than 7,500 species of amphibians – frogs and toads compose the overwhelming majority of them with more than 6,600 species.
Follow Evan Garcia on Twitter: @EvanRGarcia
---
Sign up for our morning newsletter to get all of our stories delivered to your mailbox each weekday.
---
Related "Chicago Tonight" Stories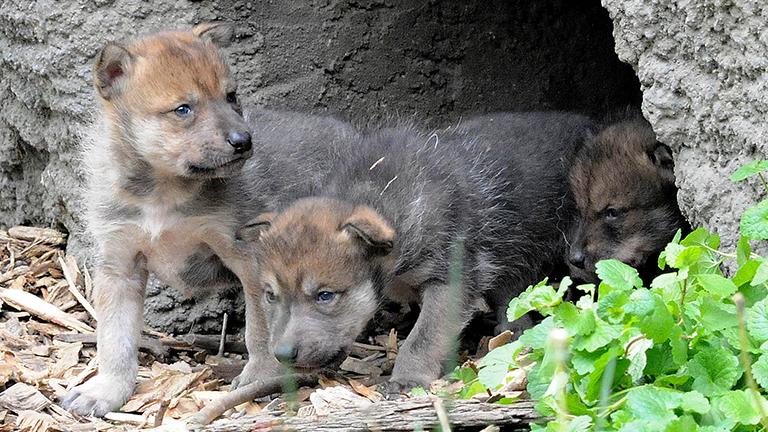 Shedd, Brookfield Zoo 1st in US to Receive Humane Certification
June 16: Two Chicago-area institutions are the first in the nation to receive certification in a new program that assesses the well-being of animals held in captivity.
---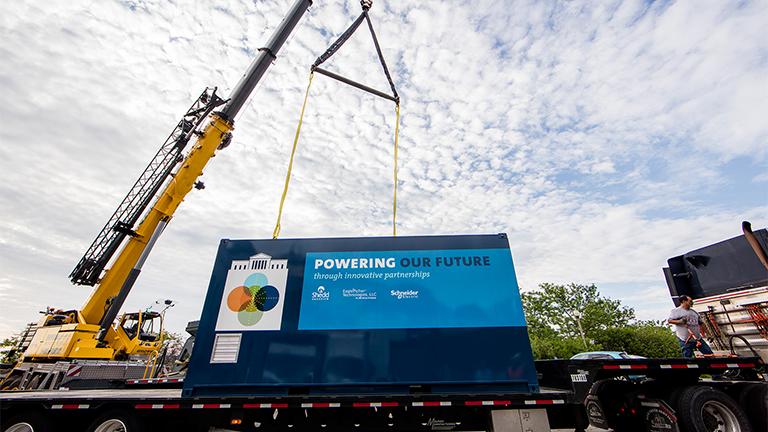 Shedd Installs Largest Lithium-Ion Battery of Any US Aquarium or Zoo
June 9: The Shedd Aquarium has added a new source of power as part of its green initiative – and it isn't coming from the institution's electric eels.
---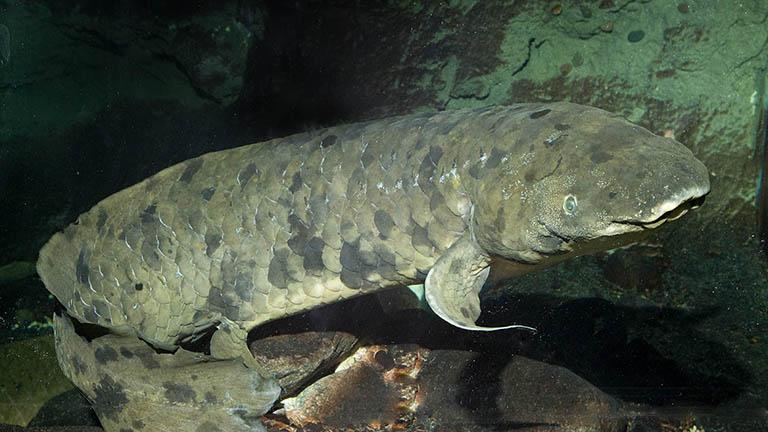 'Super Slimy' Granddad at Shedd the World's Oldest Aquarium Fish
May 19: Granddad is believed to be the oldest fish in captivity at any public aquarium or zoo in the world. The Shedd estimates he's at least a century old.
---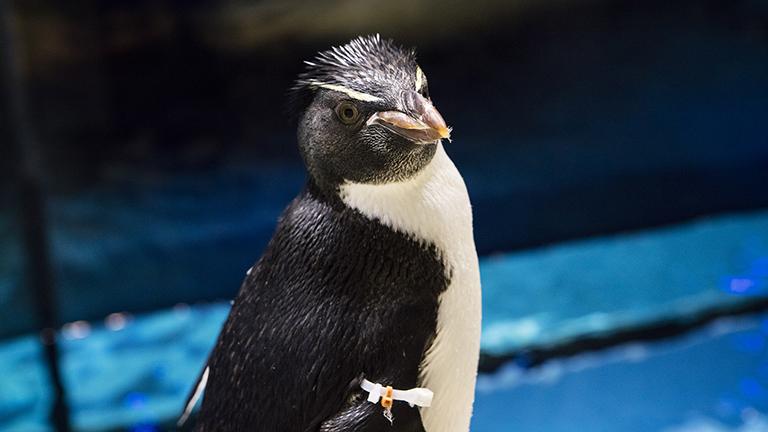 Young Hospital Patients, Staff Help Name Shedd Penguin Chick
April 25: After Lurie Children's Hospital of Chicago patients, families, staff and volunteers voted last week, the 10-month-old penguin previously known as Chick No. 23 is now called Diego.
---