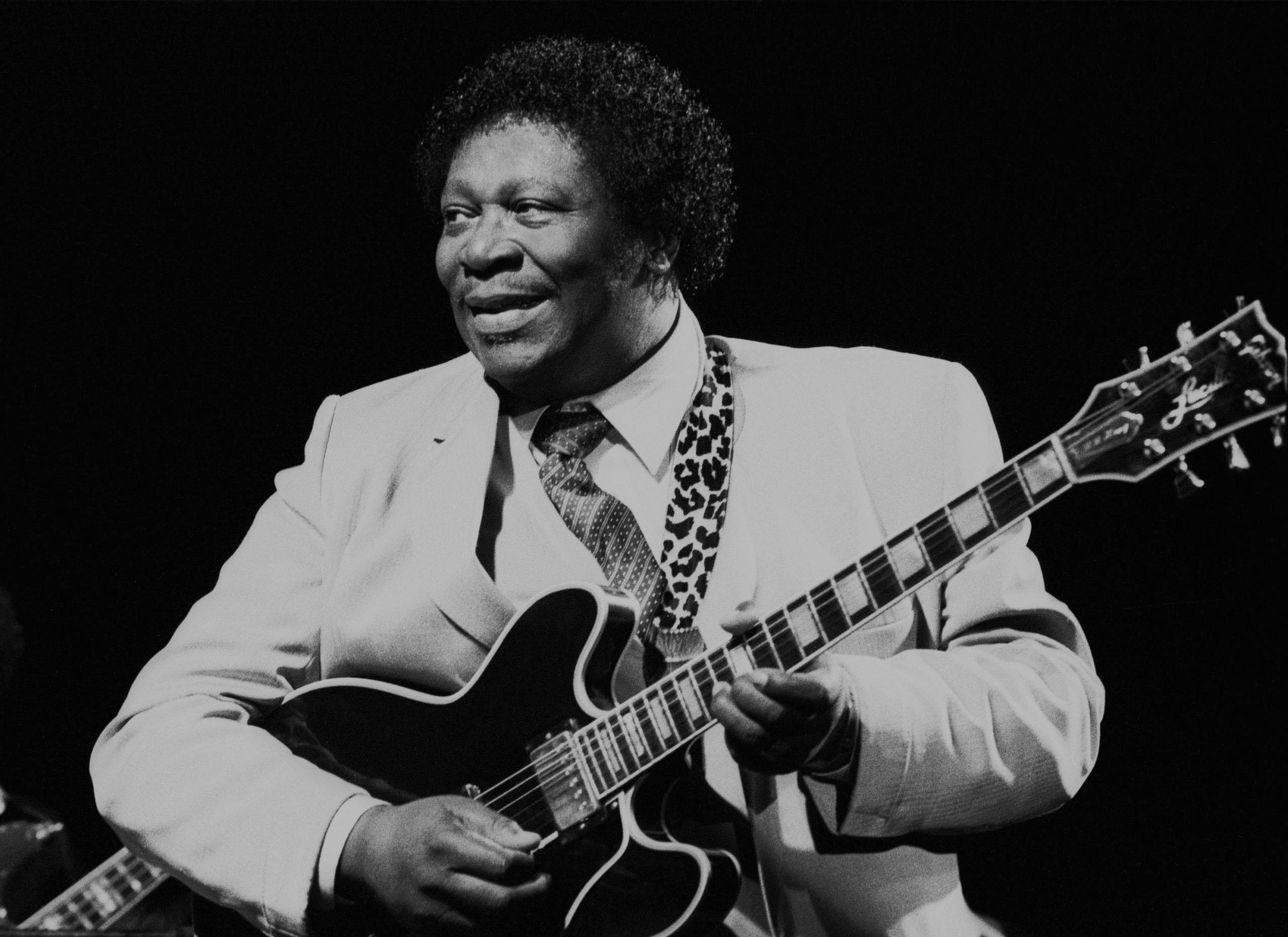 B.B. King (Gorupdebesanez / Wikimedia Commons)
The King of Blues, B.B. King, died Thursday at the age of 89 at his home in Las Vegas, according to a message posted to his official website. Earlier this month, the legendary guitarist wrote he was receiving hospice care at his residence.
Riley B. King—better known as B.B. King—was born on September 16, 1925 on a plantation in Itta Bena, Miss. As a youth, he played on the street corners for dimes, playing as many as four towns a night. In 1947, he set out to pursue his music career in Memphis, Tenn., where he stayed with his cousin Bukka White who was one of the most celebrated blues performers of his time and taught King in the art of the blues.
King got his first big break in 1948 when he performed on Sonny Boy Williamson's radio program, which led to a steady stream of engagements in West Memphis. During this time, King adopted the moniker B.B. King.
After the release of his number one hit, "Three O'Clock Blues," he began touring nationally. In 1956, King and his band played 342 one-night stands. Over the years, King developed his own guitar style, mixing traditional blues, jazz, swing, mainstream pop and jump into a unique sound.
In 1984, King was inducted into the Blues Foundation Hall of Fame, and three years later he was inducted into the Rock and Roll Hall of Fame. That same year, he received the NARAS' Lifetime Achievement Grammy Award. He's also received numerous honorary doctorates, including ones from Yale University and Brown University. In 2005, the Mississippi legislature honored King with B.B. King Day.
Watch a "Chicago Tonight" story on B.B. King from Feb. 20, 2006.
---